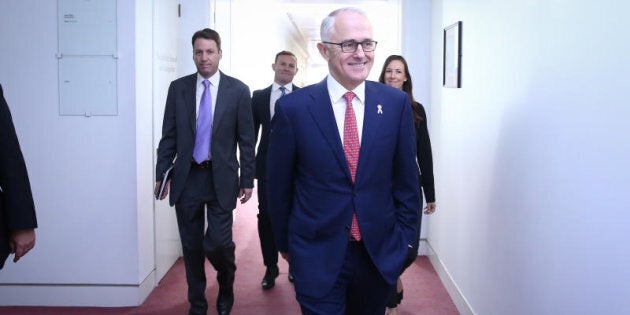 CANBERRA – Australia's climate policy war is back, with Coalition backbenchers digging in for a fight against a carbon tax that precisely no one is proposing.
The restart button was pushed on Monday when the Turnbull Government announced the terms of reference for review of the coalition's climate action policies, which includes consideration of an emission intensity scheme for electricity generators.
Government backbenchers, like conservative Cory Bernardi, believe an emission intensity scheme will be a de facto carbon tax and push up electricity pricing.
For him it is, "one of the dumbest things I've heard in politics in recent times", as he said the Coalition had "fought and won an election" opposing a carbon tax.
Prime Minister Malcolm Turnbull dismissed criticism Tuesday, saying the review preceded him, was an election promise and said "this is business as usual".
Prime Minister Malcolm Turnbull says 2017 climate policy review has been planned for years and was taken to last three elections #auspol

— Tom McIlroy (@TomMcIlroy) December 5, 2016
Now for the record, an emission intensity scheme is not a carbon tax.
What is that? That is the emissions of an industry during a year divided by the industry's total production of electricity during the year. The idea is that this set baseline will be reduced eventually to zero, in a zero carbon economy.
Under this scheme, renewable energy producers will have more favourable time, but the costs are shifted within the industry, so the impact is expected to be smaller than a larger emissions trading scheme.
The review of the Coalition's climate action policies has been long promised, but Bernardi has questioned the timing of the release.
The Turnbull Government has had a number wins, including the passing of legislation to reinstate the construction industry watchdog, the Australia Building and Construction Commission (ABCC).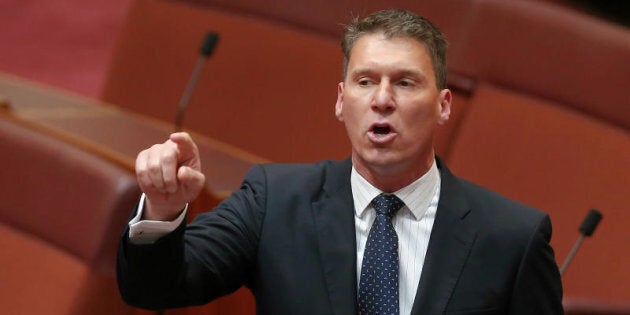 "Why are we reopening it now?" the Senator asked Sky News.
"The only thing it is going to do is cause division."
Deputy Prime Minister and Nationals Leader Barnaby Joyce insisted neither the Nationals nor the Liberals supported a carbon tax.
Asked about the position Tuesday, Turnbull said he has "never supported a carbon tax".
"There are many distinguished members of the Coalition parties who have supported a carbon tax over the past. I've never done," he told reporters in Sydney.
In 2009, Turnbull staked his political career -- as Opposition Leader -- on supporting the introduction of an emissions trading scheme (or as it was called then a Carbon Pollution Reduction Scheme or CPRS), and lost to Tony Abbott.
But in 2010, Turnbull said, "We have to put a price on carbon".
"We can do it via a carbon tax if you like; the better approach is via a cap-and-trade emissions trading scheme".
You can see and read the Alfred Deakin speech here.
The chairman of the backbench committee on environment and energy policy, Craig Kelly has told RN Breakfast he is only interested in measures which drive down power prices.
"There is no ideological opposition to this," Kelly said. "It is simply about the cost of electricity in this nation."
"If we are going to reduce electricity prices that way? Fantastic! I am all for that!"
"But if we are going to see electricity price scheme come in that push prices higher in this country that is what the objection is about."
Kelly has welcomed the review but has been posting on Facebook about renewable energy "damaging the economy and destroying jobs".