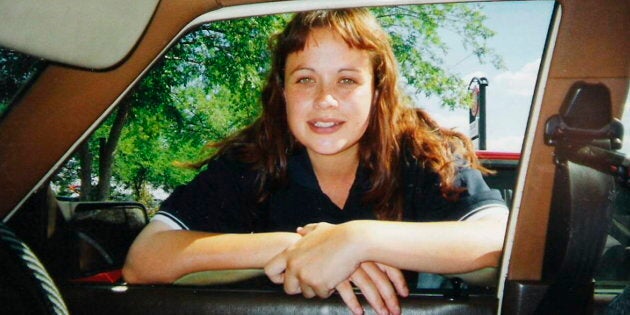 A human leg bone found in a river near Dubbo is providing officers with a new lead to uncovering the body of murder victim Lateesha Nolan.
The mother of four was 24 when she disappeared in 2005, not long after her cousin Christie Scoles had been murdered and cousin Malcolm Naden was a suspect.
Naden became a notorious fugitive, on the run from 2005 until 2012, when he pleaded guilty to 32 charges including Nolan and Scoles' murder, the aggravated indecent assault of a 15-year-old girl in 2004, and shooting with intent to murder a police officer in 2011.
Despite his admission, Nolan's body was never found and police had searched the area where this bone was eventually uncovered multiple times.
Homicide boss Mick Willing said the bone was found by a member of the public at picnic spot Butlers Falls and police said DNA testing confirmed it belonged to Nolan.
He said a new search of the area will commence today.