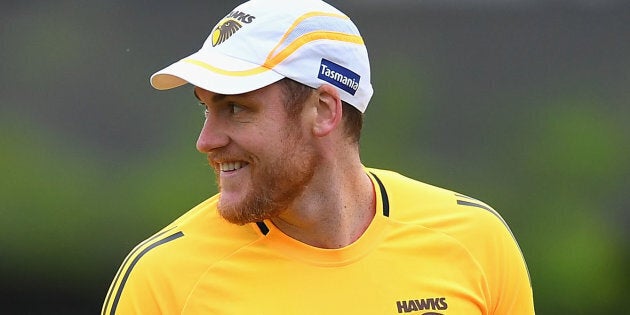 With these three words, the entire AFL community and fans across the country have all breathed a great big sigh of relief, as Hawthorn forward Jarryd Roughead announced he has responded to treatment for melanoma.
The 29-year old four-time premiership winner didn't play a game in 2016, first because of a knee injury and then because of his melanoma diagnosis, which was made public in May. But in an interview published Tuesday on Hawthorn's website, Roughead said he had received the all clear.
"Things have been good. We had another scan two weeks ago -- and they're going to have to be every three months -- and I was lucky enough to get the results yesterday.
"They gave me the news I've had a complete response from the treatment so far... A complete response means the lumps have gone and the tumours have gone. The drugs have killed off everything."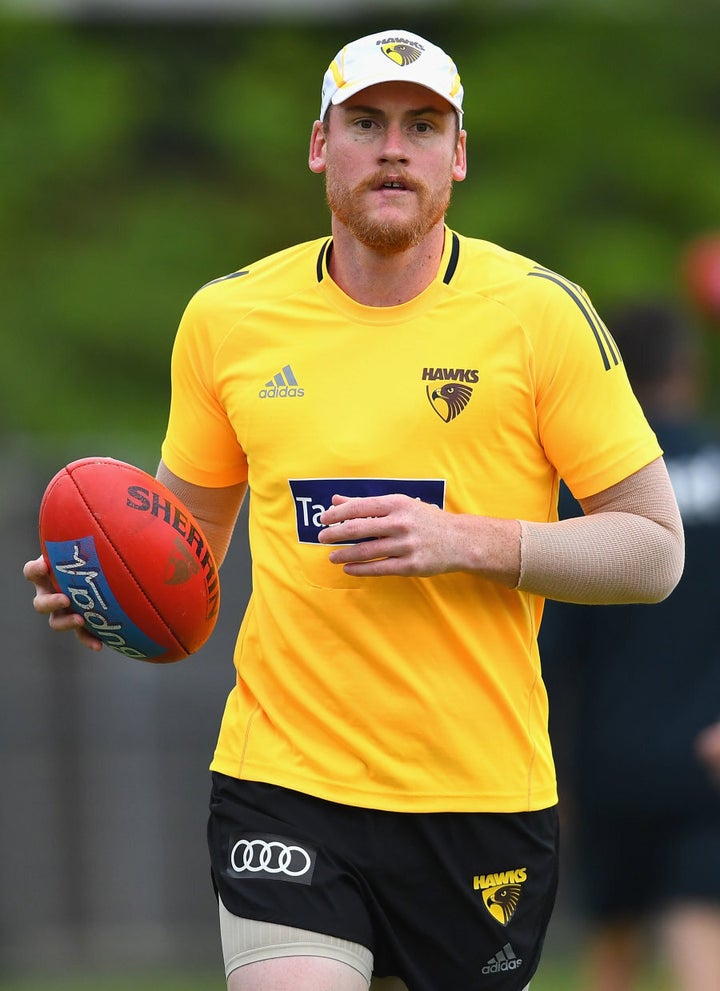 Roughead said the doctors at Melbourne's renowned PeterMac Cancer Centre had given him the all-clear to "get back to playing footy and living my life, which is what the plan was from the start".
He wouldn't be drawn into the question of when he'd resume his AFL career, saying "I don't think you can put a timeline on it straight away".
"I'm just enjoying being back out here with the boys," he said. "It's a pretty good job that we get being able to play AFL footy, and for it to be taken away, yes it sucked during that time but you get a fair perspective on life and understand that footy's not everything.
"I thought it was [everything] for the 12 years or whatever that I've been playing, but once you go through something like this, you understand that footy's nothing. To have your health and to be able to be there for your family, that's what's most important."
Roughead used his public platform to urge Australians to heed the skin care message.
"I think coming into summer it's pretty important just making sure that we're on top of it and keeping covered when you're outside. Some people are red haired and fair skinned like myself and some are nice and tanned too, but you've got to make sure don't put it off three or four months," he wrote.
"If you do see something, don't put it off three or four months. That was an issue what happened with me. I let it slip with the one on my lip and here we are now. Knowing that it doesn't take long, maybe five or ten minutes, you just get a once over. It's not that hard."
Roughead also had a sober message for those who think the treatment he's had is a surefire skin cancer cure.
"I think with this, people are going to be thinking 'just get on the drugs that I was on and it's just going to be like that for everyone' but unfortunately every case is different and some people react differently to the drugs and and some react positively such as myself.
"I don't want everyone to think what I was on is the answer. You've got to listen to the doctors. The team at PeterMac were amazing to me."