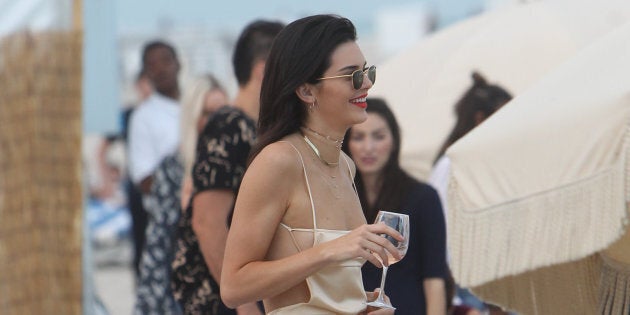 Welcome to another installment of the riveting series "Kendall Jenner and the Tiny Top Chronicles." The story follows a young woman with a clear affinity for wearing the world's tiniest tops.
Jenner was spotted out in a strappy sideless shirt in Miami Beach Sunday, just days after appearing in an even tinier amount of clothing during the Victoria's Secret Fashion Show taping last week. She's worn equally minuscule tops before, but this one takes the cake for most complicated.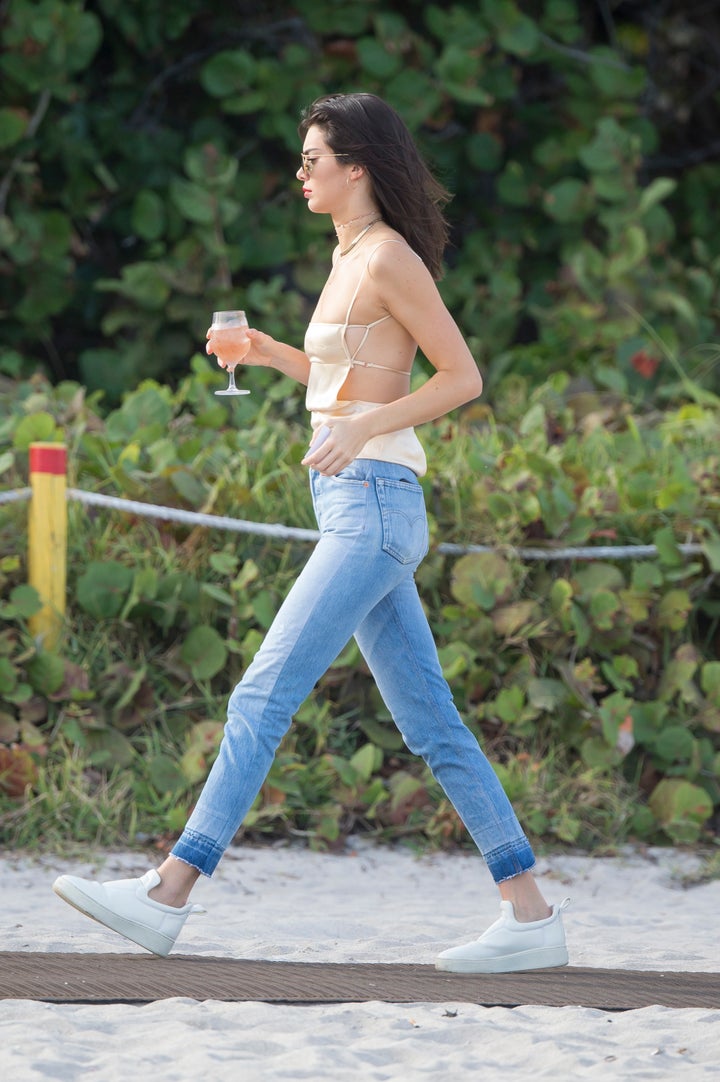 The 21-year-old sipped a glass of wine while smiling and laughing, presumably about the fact that she's once again pulled off a daring look held together by strings.