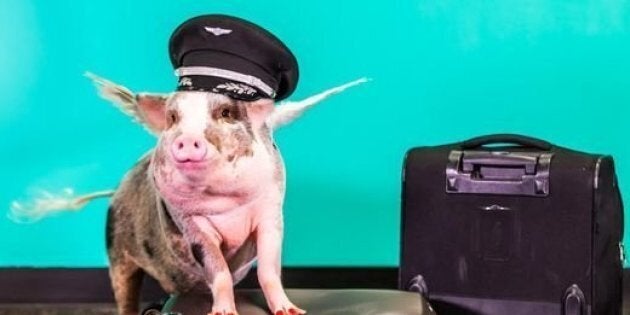 Travel is stressful, especially at peak times like the holidays. No wonder some air travelers could use a little "PLC" ― that's pig loving care.
And that's what they're getting at the San Francisco International Airport, in the form of LiLou, a therapy pig who turns two on Dec. 15.
LiLou is the newest member of the airport's "Wag Brigade," an elite force of therapy animals trained to cheer up grumpy airport visitors.
Most of the current brigade members are dogs, but past members have included cats and rabbits. LiLou is the first pig.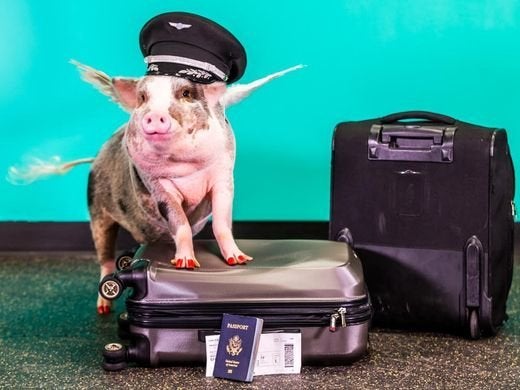 LiLou is known for her stylish outfits and painted nails, but she's not a one-trick pony, er, pig.
She can stand up on her back hooves (the better to show off those painted nails), wave at people with her snout and play a toy piano, according to USA Today.
LiLou is also a bit of a ham, as her Instagram page shows.
It was obvious LiLou was a star when her owner, Tatyana Danilova, brought her in for training earlier this year, said San Francisco SPCA Animal Assisted Therapy employee Dianne Bates.
"Most people have never had the opportunity to meet a pig, and literally everyone wanted to interact with her," she said in a department newsletter.