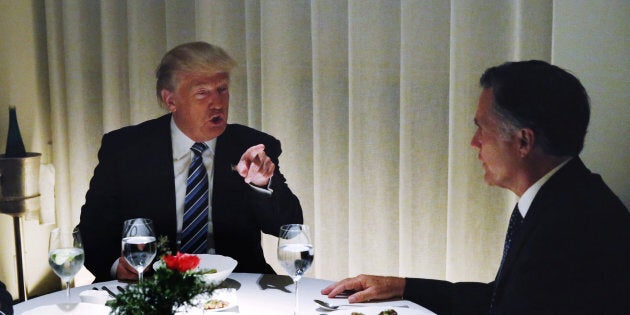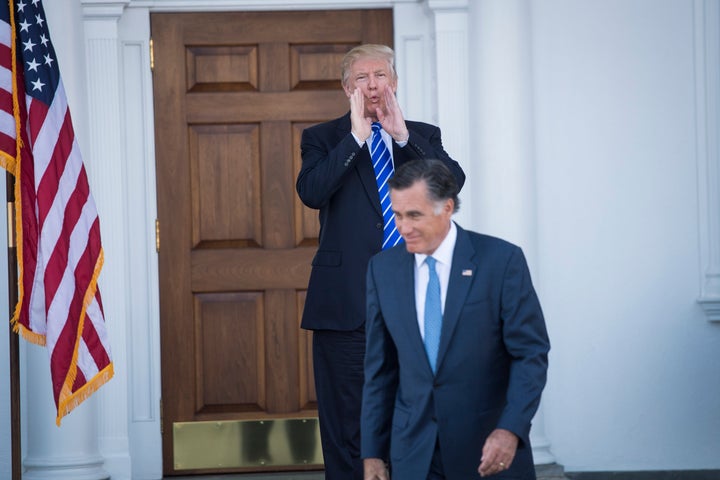 WASHINGTON – For fans disappointed that Donald Trump no longer hosts "The Apprentice," here's good news: The president-elect will continue a real-life version of his series over the coming days or even weeks.
"Apprentice, Secretary of State Edition" is already in its third week, with fresh contestants apparently still being added to the mix – and with no clear date yet for the big finale when the cabinet's most prestigious job gets filled.
"He actually is choosing his apprentice at this point," said Seth Grossman, a producer of series like "Big Fish Texas" and "Hollywood Hillbillies." "We are now thinking about this in terms of a reality show rather than thinking about the policy implications."
Trump's campaign manager, Kellyanne Conway, told reporters Sunday that the search was, indeed, widening beyond the four "finalists" the campaign had talked about. "That list is expanding because at the moment, there are no, there is not a finite list of finalists only because he will interview with additional candidates early this week," she said. "More than four but who knows how many finalists there will be. It's a big decision and nobody should rush through it."
That was just days after spokesman Jason Miller told reporters that Trump was down to four choices. Miller actually named former Massachusetts Gov. Mitt Romney and former New York City Mayor Rudy Giuliani, while numerous published reporters mentioned Tennessee Sen. Bob Corker and retired Army Gen. David Petraeus. "The secretary of state position has been narrowed down to four potential candidates," Miller said.
But now, Trump plans to meet with Exxon Mobil CEO Rex Tillerson on Tuesday and former NATO Commander James Stavridis – who actually was being considered as a running mate for Democratic nominee Hillary Clinton – on Thursday. Other names reportedly under consideration: former Utah Gov. Jon Huntsman and West Virginia Democratic Sen. Joe Manchin.
All of which raises questions about Romney, the biggest and most unlikely name to date to emerge as a candidate for Trump's cabinet. Romney not only opposed Trump during the Republican primaries, he was also among the most outspoken Republicans to denounce Trump as wholly unqualified for the presidency.
Romney nevertheless made a visit to Trump's golf resort in Bedminster, New Jersey, last month, spending nearly an hour and a half meeting with Trump and Vice President-elect Mike Pence. Two weeks later, he journeyed to New York to dine with Trump and incoming White House Chief of Staff Reince Priebus. The menu included frogs' legs soup, and photos from the meeting showed Romney's tight smile.
Ryan Williams, an aide to Romney during his unsuccessful 2012 White House run, was glad to see his former boss work for the greater good of the country, even if it meant setting aside his differences with Trump.
On Monday, Williams wasn't sure what to make of the latest turn. "I don't think anyone really knows what's going on," he said.
Other Romney aides have suspected all along that Trump is more interested in humiliating Romney by subjecting him to a very public courting process before ultimately choosing someone else.
One prominent GOP consultant, not a former Romney aide, said that it seemed like Trump is at this point intentionally stringing things out. "If you wanted to torment Mitt Romney, what would do it more than this?" he said on condition of anonymity to criticize the incoming president from his party.
The consultant added that he wouldn't be at all surprised if, in the end, the job goes to either Romney or Huntsman – because of their looks. "That's the only criteria we know of from Trump himself, right? That you look like a secretary of state?" he said.
Grossman, the reality TV show producer, said he also wouldn't be surprised if it's Romney – one, because it makes Trump seem magnanimous for even considering him, and, two, it would let him send Romney all over the world on errands that Trump doesn't want to do himself.
"He's a famously vindictive person, so he's thinking it would be great to have this person under my thumb for a few years," Grossman said of Trump. "He's a simple person to understand, but we all want to see what he's going to do next."