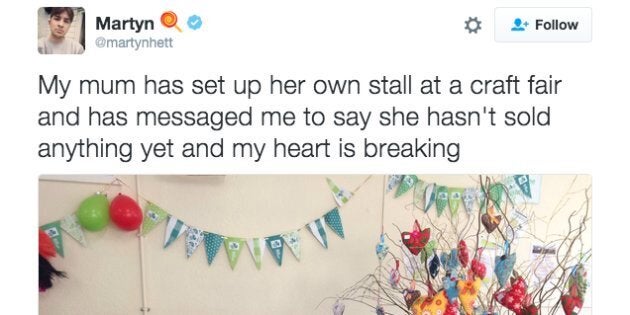 Twitter showed a man some love after he tweeted about his mom struggling to sell her knitted wares at a craft fair.
On Nov. 26, Martyn Hett of Manchester, England texted his mom, Figen, to see how she was doing. He tweeted out her heartbreaking response:
The 28-year-old then mentioned his mom had a Depop page, which is similar to Etsy, where people buy and sell homemade goods.
A friend of Hetts bought a glove creature from his mother's Depop page:
And a few more people followed along and bought goodies as well: