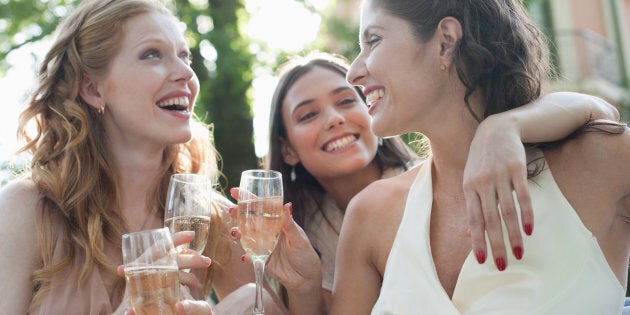 If you're a woman in Australia you've probably been told when it's best to have a baby. Heck, if you're a woman anywhere around the world you've been told this. When you're 25 -- so you can be a young mum. When you're 35 -- because you're established and can give your child more.
But the good news for Australian women is this transition has been studied for the last two decades and we have some good news for you.
It doesn't matter. Well, when it comes to mental health it doesn't matter.
Professor Christina Lee is a core researcher at the Australian Longitudinal Study on Women's Health and is one of the hundreds of researchers over time studying 50,000 Australian women since 1996.
The study checks in on these women every two years, and has seen them through their early 20s to their late 30s. The researchers are with them through transitional stages in their lives, collecting data from the bi-annual survey and also gaining access to their medicare and pharmaceutical records.
The Federal Government has committed more than $20 million to the study, run by The University of Queensland and Newcastle University. In turn, the data helps shape women's health policies.
Lee has been delivering findings from the data to the International Congress of Behavioural Medicine conference in Melbourne this week which she said focuses on "the transitions in women's lives; whether women are having babies, at what age women are having babies, and whether they're in relationships and at what age".
Women develop a lot more self-confidence as they get older and a greater belief that 'stuff happens, but I can cope with it.'Professor Lee
According to the data, an Australian woman is more likely to have a baby young if they live in the country, or come from a family who do not have tertiary educations, live in low socio economic circumstances, or if they smoke.
"The women who have babies younger tend to have poorer mental health, but the interesting thing is -- every group of women -- their mental health improves significantly every year of those 16 years from around 20 to around 37. Every group. And that's the biggest effect," Lee told The Huffington Post Australia.
"Even our most disadvantaged women who have lower mental health, sixteen years later, they have higher scores than the most advantaged women did at the beginning."
So the good news is it gets better for women, every year, from their early 20s to late 30s no matter what their circumstances. Lee said the impact of raising a family or being in a relationship is surpassed by age when it comes to women's mental health.
"People are under a lot of pressure and I think, as young people go through that stage of finishing their education, finding a job and finding who you are as an adult -- maybe finding a relationship, maybe having a few bad relationships but coping with them -- they develop a lot more self-confidence as they get older and a greater belief that 'stuff happens, but I can cope with it,'" Lee said.
So here's to getting a little bit happier within ourselves every year, and some good news to kick off the weekend.