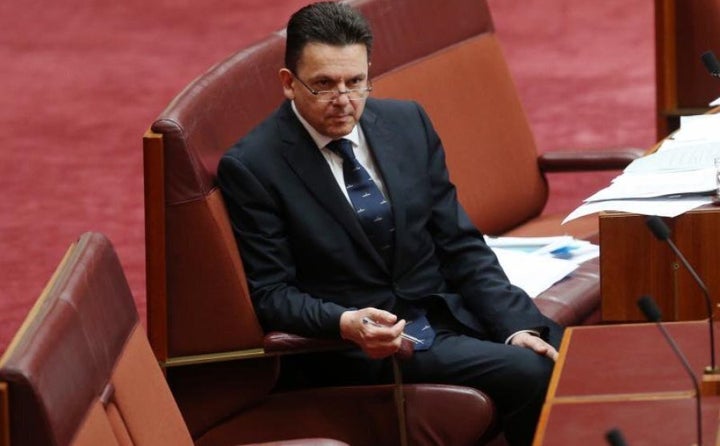 When Senator Nick Xenophon passes through Australian Customs he always lists his occupation as 'agitator'. It's impossible to dispute and provides a chuckle, hopefully, for the Customs officers.
"I think it's accurate, I am not deceiving anyone," Xenophon tells The Huffington Post Australia. "They probably think 'what a dickhead!'"
The horse-trading, stunt-producing, fiercely protective South Australian Senator and -- according to his political opponents, "media terrorist" -- is on a mission he says will survive politics.
"I think I will always be an agitator for gambling reform. There are literally hundreds of thousands of Australians today whose lives are worse off because of gambling addiction."
Xenophon believes it's "sickening" that little action is being taken. "It will be on my tombstone, 'Here rests the No Pokies guy'.
"I will never give up, whether I am in politics or not. If I was not in parliament, I would probably be litigating it in the courts every way I could. Gambling reform is part of my DNA now."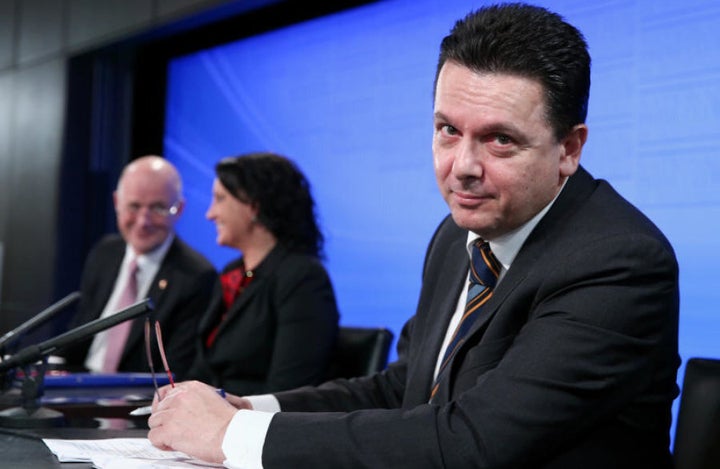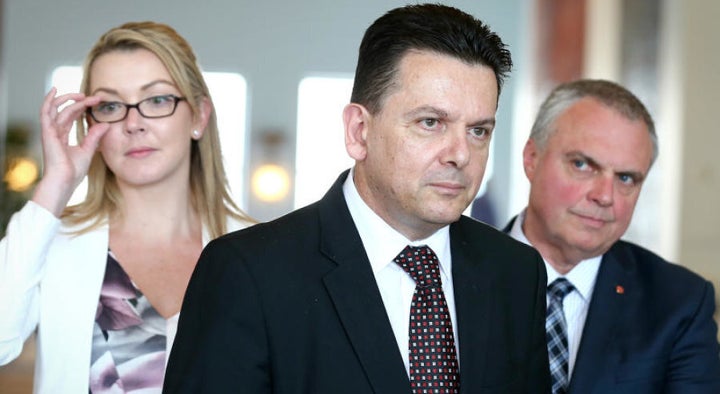 What started as a single issue "no pokies" platform in the SA parliament has blossomed over those 19 years to him being a lightning rod for battlers, to him forming a federal party with a place-holder name, the Nick Xenophon Team (NXT).
Currently holding one lower house seat with Rebekha Sharkey and three of the 10 crossbench Senate places, with Senators Skye Kakoschke-Moore and Stirling Griff, NXT can make a Senate deal with another crossbencher.
Xenophon has a good relationship with all of them. Particularly new senator and media veteran Derryn Hinch.
"I don't think it has got through just how sweeping these changes are," Xenophon said.
"Compensation for whistle-blowers, expanding the level of disclosure -- the types of disclosure that protect whistle-blowers, allowing for damages to be claimed, significant civil penalties for anyone who has been prejudiced as a result of whistle-blowing in a organisation."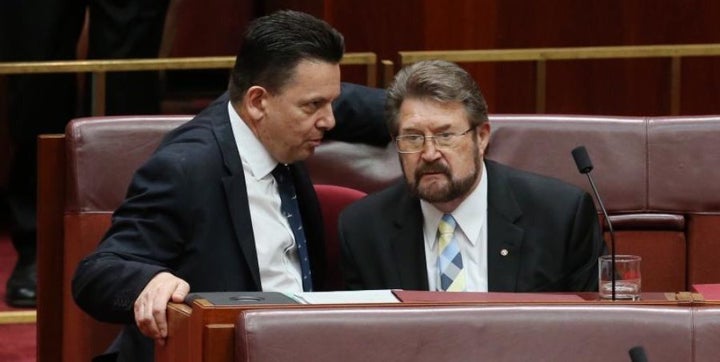 Hinch has known Xenophon for 15 years, but remains impressed. He told HuffPost Australia that Xenophon is a "horse trader", a "media tart" and a "political gambler".
"The only thing he gambles on is politics. I did offer him a bet the other day over something not passing, I offered him $10 and he looked like I shot him," Hinch laughs.
"He is a wheeler and dealer, there is no doubt about that. He's very clever".
But Hinch has quickly realised that senators, particularly crossbench senators, have to expand their horizons.
"Since we have been in the headlines over the ABCC, people say 'This is not why we elected you, what about your other issues?'" he said.
"You have to vote on everything that comes up," Hinch said. "You can't just abstain on all the other stuff that come up. You have to educate yourself ... especially in a tight senate, you have to take positions.
"You can't just be a one issue person, one issue party."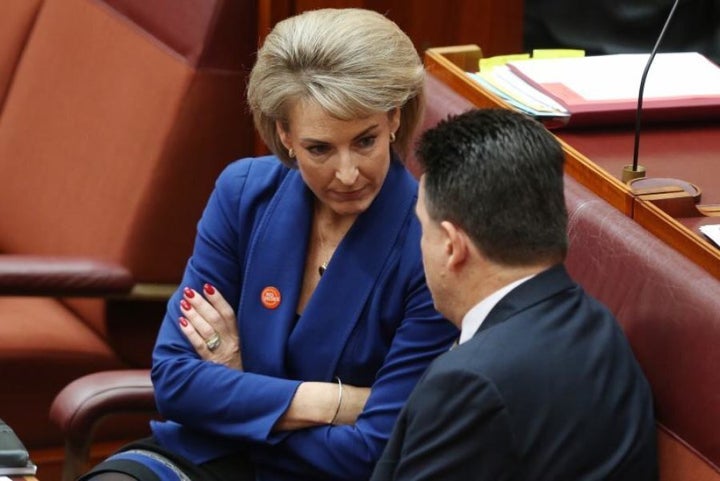 XXenophon wants more. He is now in hot pursuit of the balance of power in both houses of parliament and something else for NXT to call itself. "The name of the party is going to change to something that is much less about me, but it looks like I am going to lose my preferred name, 'As Least We Are Not as Bad As The Others Party,'" Xenophon lightly rues in his self-deprecating way. "It is not resonating very well!" he joked.
It's no longer just about the pokies for Xenophon. It is protectionism and populism but, he promises, not Pauline.
There's crossover with Hanson's One Nation over Australian manufacturing, food labelling laws, small businesses and foreign ownership, but race, religion and climate change are other matters entirely.
"It is about issues that are being ignored by the major parties. It's where there is a void and often that void is in the political centre," Xenophon explains.
"(One Nation) are rivals. Everyone is a rival. That is healthy in a democracy. It should be a contest of ideas. And their views on race and on immigration and on religion are views that I do not share.
"I would like to think that the solution is not going to the far right or far left of politics, the solution is somewhere in the centre, to be based on problem solving. What they are offering is not the solution."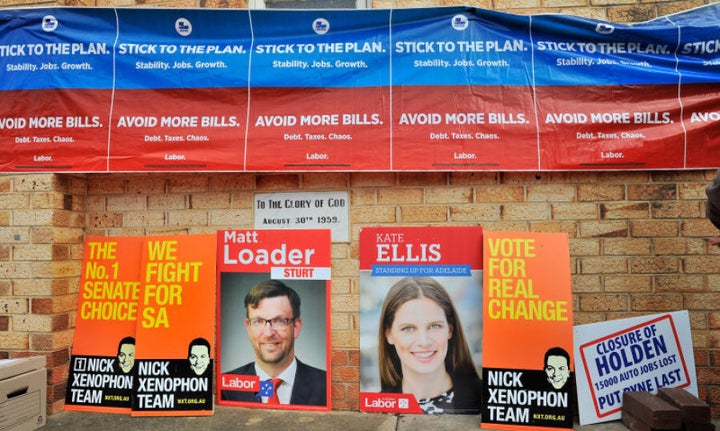 When HuffPost caught up with Xenophon over the weekend, he'd just been hearing a young ice victim and her family in Mt Gambier plead for help, a harrowing community duty for the Senator which he says led him and his staff to tears.
His believes the Turnbull Government's trumpeted $300 million National Ice Taskforce, announced in 2015, barely touches the surface in need for funding and action for the way the drug is wrecking Australian lives and communities.
"I am much tougher than I was years ago," he said. "(But) I still get upset ... that story today, that young woman wanting to help. Viscerally, it still grabs me by the throat when someone tells me a story," Xenophon said.
"People don't have a voice and there are all these people who are desperate for help when it comes to ice addition, they just not getting help.
"It has been an abject failure of governments state and federal to deal with it."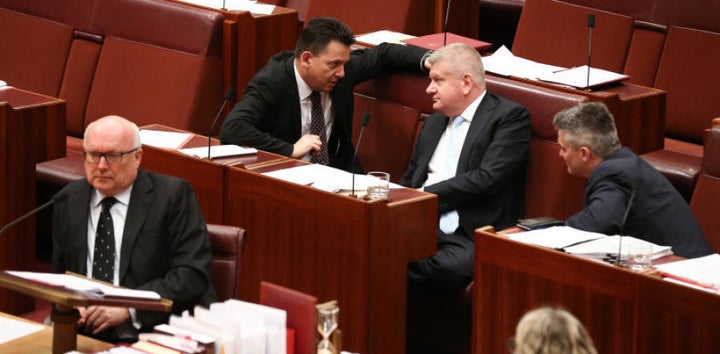 And the response from elected governments? Xenophon puts forward, as a guide, this SA response in 2005 to changes he initiated for state workers' compensation law.
"I remember there was a cabinet minister rang me up to say that the state government had capitulated to my demands," he recalled. "He said it in a very sour way, 'You are a terrorist! You're a media terrorist!' Even though it was good public policy."
Xenophon insists he has privately been called worse and was recently called a "terrorist" by Nationals MP David Littleproud over Xenophon's strident SA focus in negotiations over water sharing through the Murray Darling Basin Plan.
HuffPost approached Littleproud for comment, but he was visiting remote parts of his Queensland electorate.
It's water off a duck's back for this veteran political operative.
"You have got to be as gracious when you have a win as when you have a defeat," Xenophon said.
"Too many people crow about their achievements and minimise their failings and defeat. It think that is one of the failings in modern politics."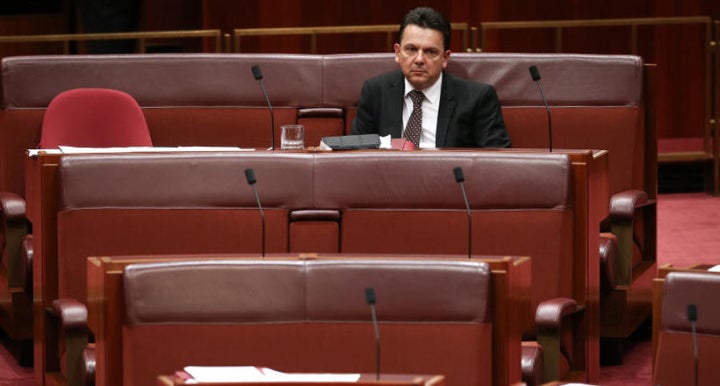 It is just as well it is not just about the pokies anymore. According to fellow crossbench Senator and libertarian David Leyonhjelm Xenophon has been "quite unsuccessful" and "made precious little progress" in that area.
The Coalition government and Labor put forward that thesis, too, but Xenophon is quick to point out that they are major parties consistently voting against gambling reforms.
Xenophon's fellow anti-gambling advocate and independent lower house MP Andrew Wilkie insists it is not the Senator's fault.
"There is no interest in either in the Liberal or Labor Party for poker machine reform. No interest at all," he told HuffPost Australia.
"Here is an issue where the harm caused by the machines is beyond question. There has been so much well regarded research available. It is beyond doubt. Four out of five problem gamblers have a problem with poker machines."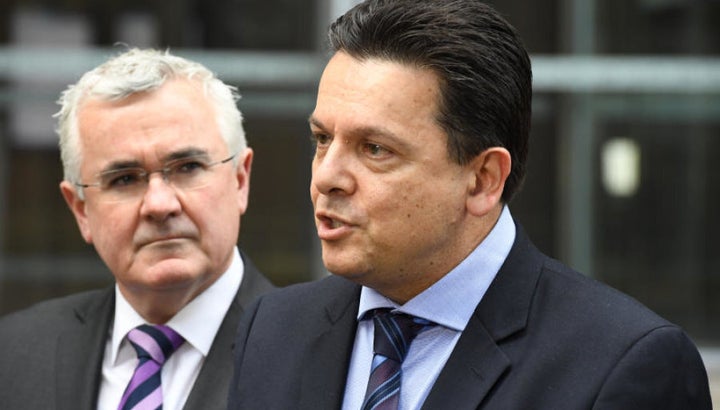 "The only reason why governments won't do what is needed and won't do what is popular is that they are beholden and fearful of the poker machine industry," Wilkie insists.
"Beholden in that they get enormous donations from the industry and fearful when you consider the sorts of weight they can throw around particularly in some seats."
The last attempt at serious gambling reform saw an 18-month deal Wilkie struck with the Julia Gillard minority Labor Government fall through after an intense industry campaign and when Gillard found a way, through the installation of Peter Slipper as Speaker, not to need Wilkie's support in the House.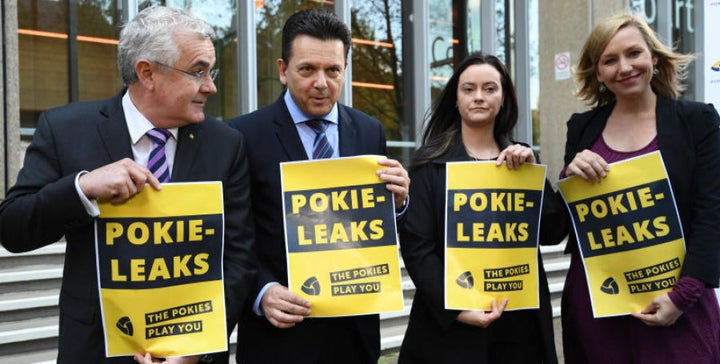 Lost in the dumped Gillard deal was a promise for a "voluntary" pre-commitment system for poker machines, a $250 daily limit on ATMs at gambling venues, the establishment of a gambling research centre as well as a national gambling regulator.
"He and I approach this issue differently," Wilkie said. "One is not better than the other. For me after 2010 it was sort of crash and crash through, all or nothing with Julia Gillard, 'cause I judged it was the only chance I had of getting an outcome."
"Nick has a different view of things. He prefers to play the long game and to have a softer more sophisticated, less blunt approach to reform.
"I think he now has an unprecedented opportunity to go harder and I hope he does."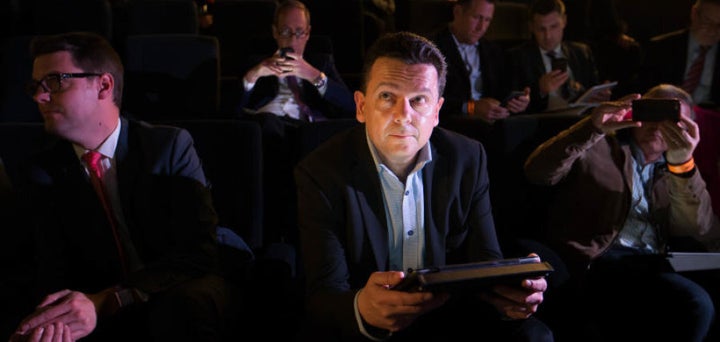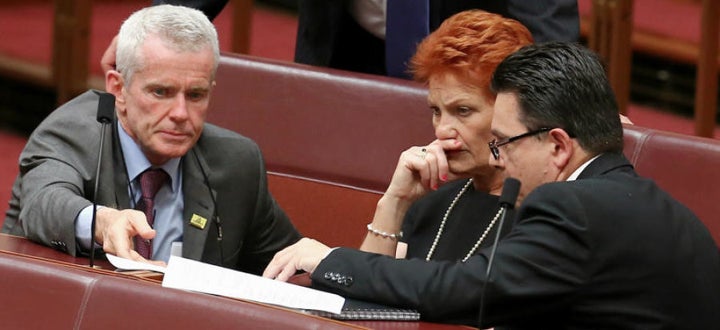 Xenophon is an easy man to speak to, but in many ways a hard man to pin down. Politicians on both sides, from the Prime Minister down, would dearly want to know what he is thinking. It should be easy -- NXT is a nominal centrist party -- but Leyonhjelm says Xenophon always keeps you guessing.
"He is just miles out in front of everybody else, jumping from subject to subject," the Liberal Democrat senator said.
"He's very good of getting himself into a position of negotiating strength, then when he is in that position he does not seem to know what to ask for."
Never shy to speak his mind, Leyonhjelm has of late attacked what he called the "highly parochial" and "dodgy" Xenophon for "cheap suits" and "costing Australia billions" over his staunch protection for South Australian water with the Murray-Darling Basin plan.
Leyonhjelm said it was not personal -- just politics.
"He is a nice guy and if he agreed with me he would be perfect. I don't think he is driven by principle in the way that I am and I struggle to understand what he is driven by other than the fact he is an outstanding retail politician," Leyonhjelm said.
"He has a soft spot for the battler but when you look to see why is he's battling for that individual, what is at stake, sometime you are not sure what it is."
Wilkie thinks that is unfair, but says Xenophon sometimes takes on too much.
"He is so busy and he is covering so many issues, he sometimes does not have a chance to dwell on some issues and progress them further," he said.
"There can be no doubt what Nick stands for and when it comes to public policy Nick is evidence based and for that reason he is not all pro-Liberal or all pro-Labor. He is voting is based on the merits of an issue."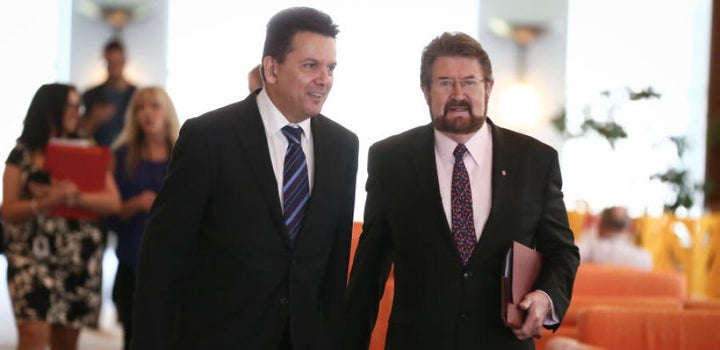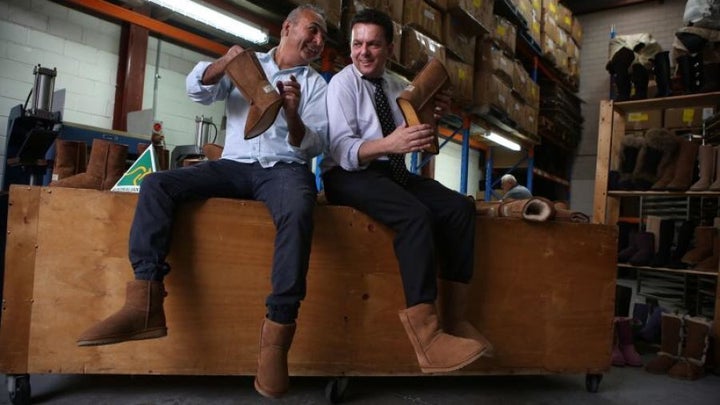 Xenophon is hard to keep up with, even for members of his own party and staff. He always has the look of having to be somewhere, yet always finds a moment to stop, nod and say hello.
He reckons he clocked 92 hours in last week of parliament.
"I felt hungover without the alcohol and jet-lagged without the flying," Xenophon said.
The anti-gambling deal maker has one of Parliament's best poker faces, but the 45th parliament's numbers are tight. He's biding his time.
"The issue will not go away," Xenophon said. "I think that it is a question of knowing when to hold your fire and knowing when to be the most effective.
"It is almost a question of being patient, but never losing sight of what needs to be done.
ALSO ON HUFFPOST AUSTRALIA