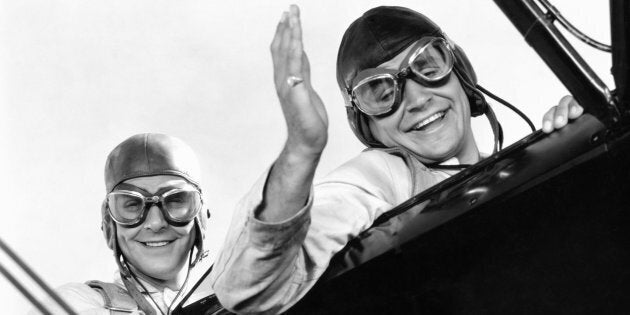 At 17 hours, it brings our part of the world a little closer to Europe, but spare a thought for our ancestors who would board their vessel in London, and arrive down under more than six months later.
Here's the journey, measured in days, through the ages, with the first airplane launching in 1935.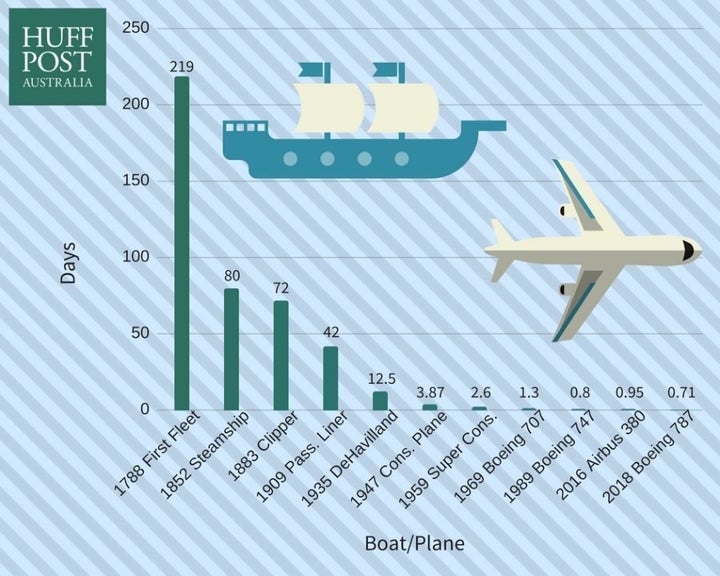 A three-hour layover doesn't seem so bad now, huh?
ALSO ON HUFFPOST AUSTRALIA