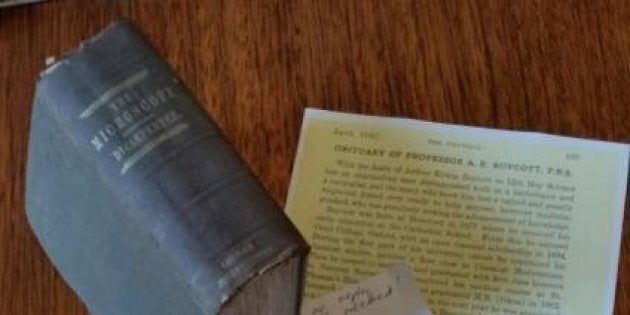 Now here's a late fee that would have cost a pretty penny pound.
The granddaughter of a man who attended Hereford Cathedral School in Hereford, England, returned a book to the school's library earlier this month, which was only about a century overdue.
Alice Gillett said she was sorting through her late husband's book collection, which has about 6,000 titles, when she came across The Microscope and its Revelations by Dr. William B. Carpenter.
She noticed the inside of the book said it was borrowed from Hereford Cathedral School, which her grandfather attended between 1886 and 1894, according to the school's website. So she decided to return the tome to the headmaster.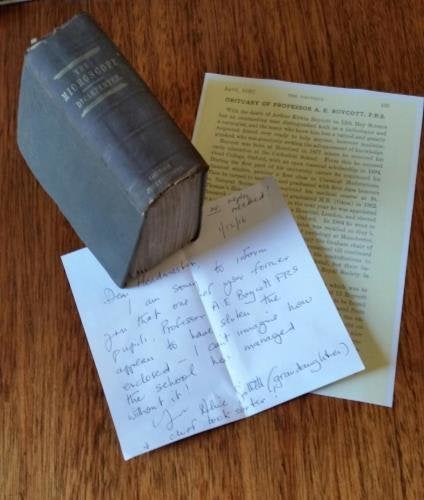 Gillett's grandfather, Professor Arthur Boycott, went on to become a distinguished pathologist and naturalist, HCS said of its alumnus. His fascination with science began early, as he graduated with first class honors in natural science from HCS, and held on to a book about microscopes for his entire life. Boycott's photo hangs in the National Portrait Gallery.
The school did not impose any fines for the late return, and told The Guardian that it usually does not penalize students for late books. "We don't want to put them off borrowing books," a school spokesperson told The Guardian. "Our pupils are really, really good at bringing them back."
Well, maybe not all of them.
Good thing the book wasn't borrowed from Alabama's Athens-Limestone Public Library, which announced earlier this year it really wants its books back ― or else.