Coldplay are known for their visually spectacular live performances. Think fireworks, confetti, dazzling lights. Their Sydney concert in the 'A Head Full of Dreams' tour was no exception.
Frontman Chris Martin can be seen holding both the Australian and Aboriginal flag high in the air before draping it across his head.
The Sydney Morning Herald said in their concerts just like their songs, Coldplay go big, very big, but just on the right side of huge, in a review of Tuesday night's performance.
"They get loud and in your face but never up your nose. They grab for audience participation but collegially rather than greedily," the concert review read.
"It makes for a continuously satisfying pop show that has elements of U2 and Taylor Swift, Springsteen and Kylie, but somehow retains a sliver of modesty."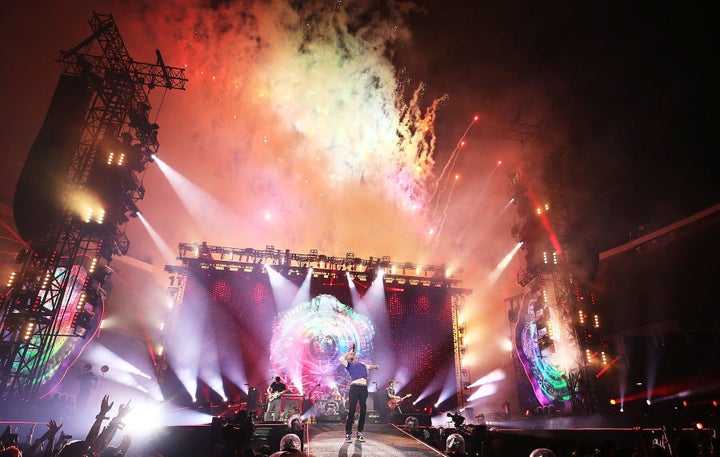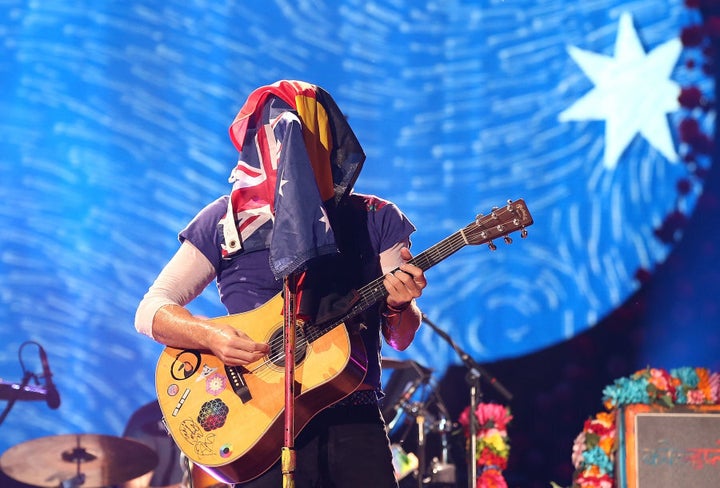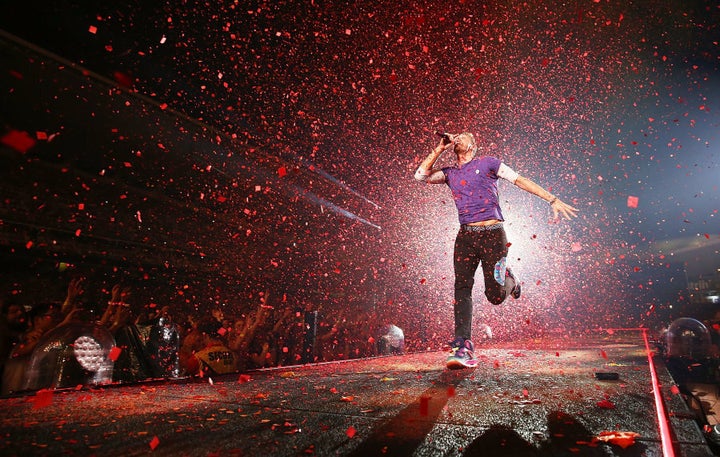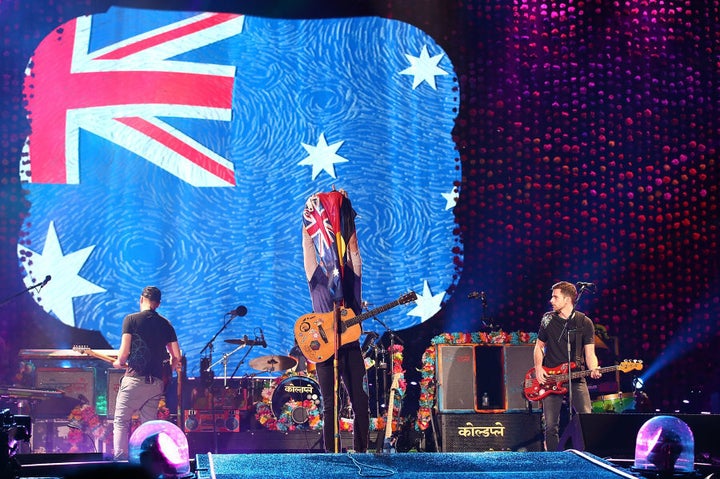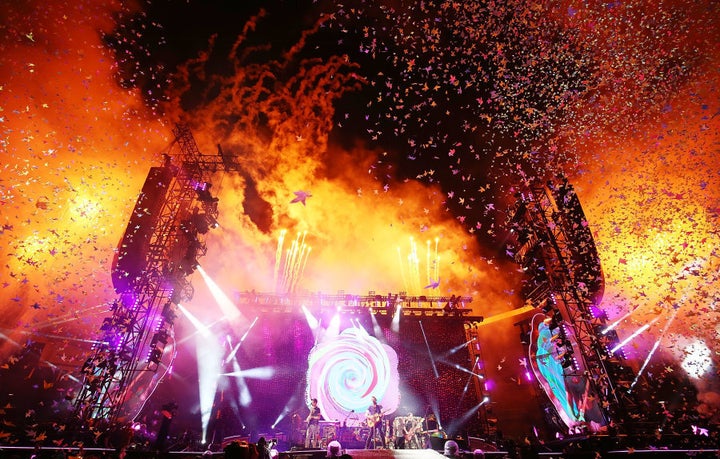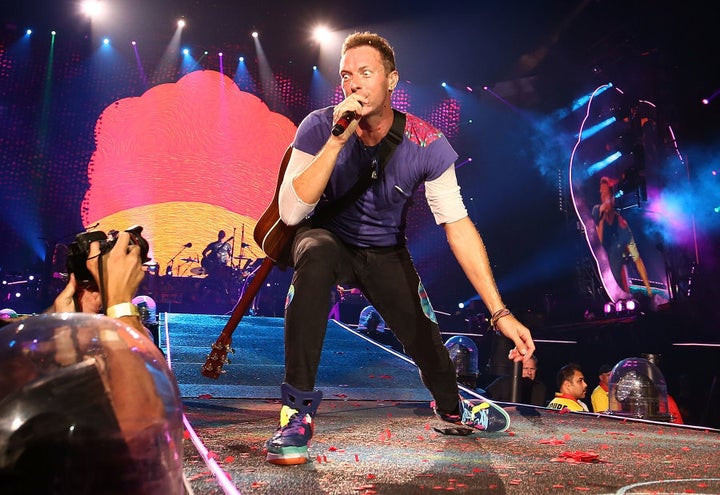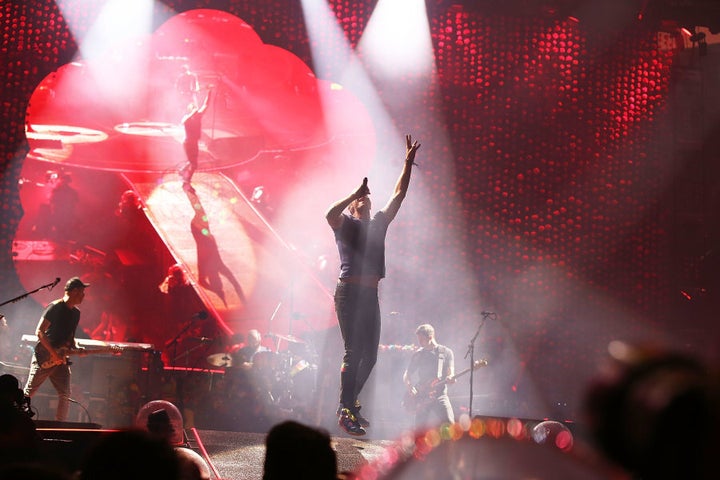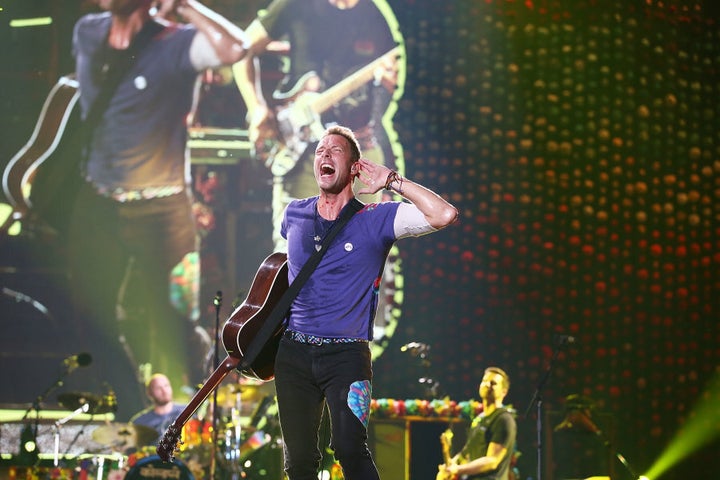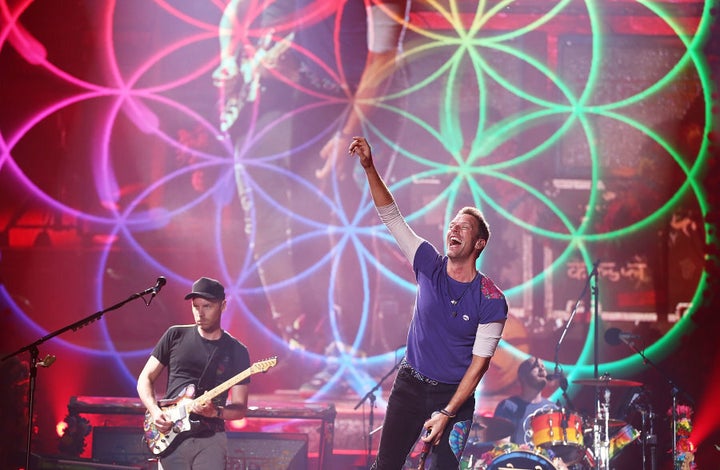 ALSO ON HUFFPOST AUSTRALIA