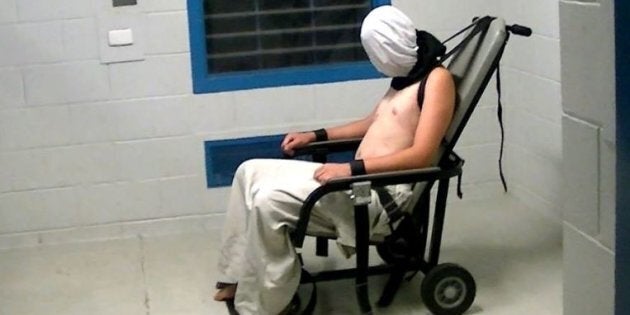 Dylan Voller was "set up to fail" by the youth detention system, according to one of his former case workers who addressed the NT Royal Commission into juvenile detention on Tuesday.
Antoinette Carroll who works for the Central Australian Legal Aid Service worked with Voller when he was first sentenced to 18 months in youth detention and claims he was not violent until his time locked up.
On Tuesday, Carroll told the commission Voller wanted to be moved to the adult prison in an effort to avoid some guards in youth detention who he claimed he didn't have a nice relationship with.
"Because of his age he was kept in isolation... he was in a very small cell which led into a tiny courtyard he could pop in and out of a couple of times a day for very short periods. Young people's behaviours can really escalate [in detention] because they're in a small confined space," Carroll said on Tuesday.
"My experience with him was very empathic and it's very sad he's gone down that road... I'm of the view it's as a result of the violence he endured in the detention centre."
The Northern Territory's youth justice review made a key recommendation to develop a therapeutic court model which would help shift youth away from the justice system and prevent many young people re-offending.
Carroll said this did not occur for Voller.
"Sadly, diversion wasn't really made available to him, and it should have been given the low level of his offending," Carroll said.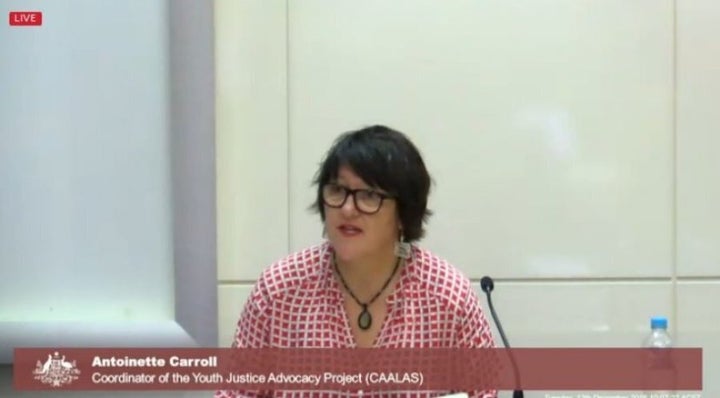 Dylan Voller was one of six children whose 2014 tear-gassing at the now notorious Don Dale youth detention centre in the Northern Territory was exposed in a Four Corners report.
The 19-year-old on Monday began giving evidence, following a failed attempt to prevent it being made public.
Voller also claims he was forced to defecate into a pillowcase while in detention in Alice Springs.
"There was one instance where I was in an isolation placement at Alice Springs detention centre and I was busting to go to the toilet, I had been asking for at least four or five hours," Voller told the commission.
"They'd just been saying no. I ended up having to defecate into a pillow case because they wouldn't let me out to go to the toilet. Eventually when I got let out the next morning, I was able to chuck that pillow case out.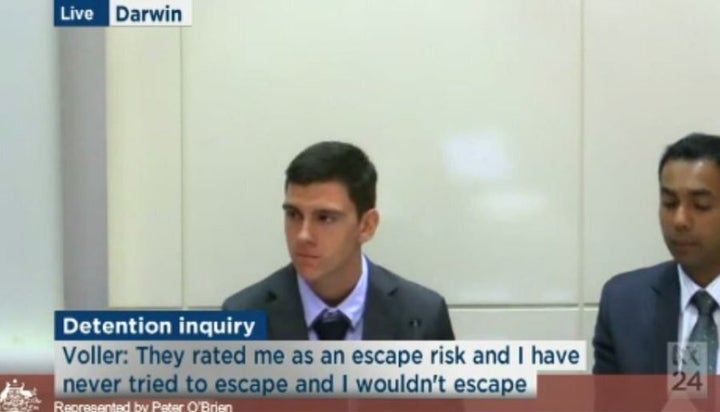 "There has been other times where I've had to urinate out the door, out the back window, even in just normal rooms because they haven't been able to come down."
During his testimony, the teenager spoke about his fear while being strapped to a chair with a spit hood on his face for 3.5 hours.
He told the commission that while in the chair he vomited into his mouth "a couple of times" while the hood was on his head, and wet himself. He accused the guards of teasing him and said he felt powerless.
He also recounted difficulties he faced with food, and told the commission he felt that he was punished by not being given food if he swore or was abusive to guards. He said one guard who took sympathy on him would feed him muesli bars or toast in the early hours of the morning.
The commission continues.