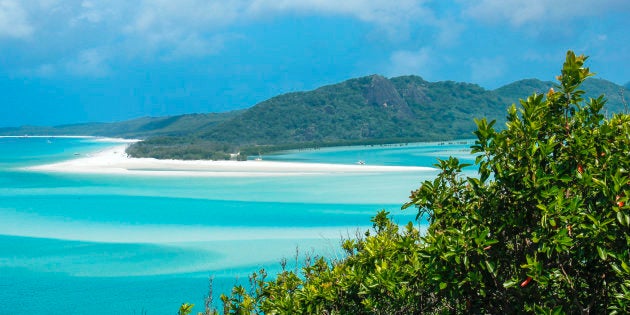 If you're one of the unlucky people who doesn't get time off over Christmas while your mates are all frolicking in the sun, you'll be pleased to know there's some flight deals for 2017 which are well, absolutely bonkers.
The price of air travel seems to be dropping lower and lower (thank God) and Jetstar's $59 one-way flight offer to The Whitsundays is just the news we want to here.
The deal launched on Tuesday and will run until Thursday (those T+C's will get you) but if you are lucky enough to have a bit of spare cash then it might be time to treat yourself.
Why are they doing this?! Well, Jetstar has just launched direct flights from Sydney starting in April 4, 2017 that will run three times a week.
Flights from Brisbane will rise from seven to 10 over peak season, which kicked off Wednesday and flights from Melbourne will go from three to four times a week, all-year-round starting next March. So evidently, it's time to celebrate (and get bottoms on seats).
It'll usually cost you around $350 one way to head over with Virgin from Sydney but if you book before December 19th you can nab one for $199. BRB BOOKING A FLIGHT.
It's a little bit more pricey for those in Melbourne at $299 and Brisbane at $209, but still totally worth it. You also get 23kg checked baggage (made up entirely of bikinis).
ALSO ON HUFFPOST AUSTRALIA