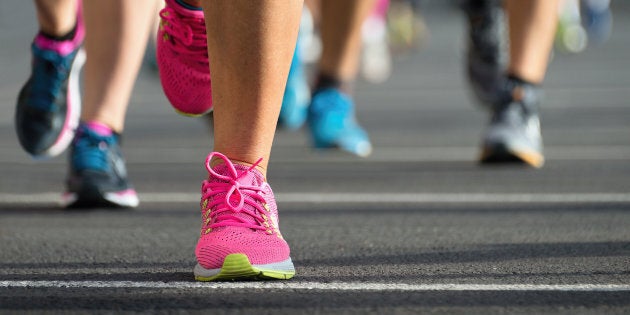 Running a marathon (or part thereof) is no mean feat. It requires endurance, a strong mind and a healthy dose of training -- and it is certainly not for everyone.
What I love about marathon running is that it is less about ability and more about sticking to a well thought-out plan.
Ben Lucas, former NRL player, endurance runner and founder of Flow Athletic would know. He has completed 35 marathons, 5 ultras and has trained a group of 101 beginners from scratch.
"In 2011, we started in the new year and we ran the September marathon. Some of these people, across a range of ages, had never run more than than 20 metres before. Nine months later, they crossed the finish line," Lucas told The Huffington Post Australia.
"What I love about marathon running is that it is less about ability and more about sticking to a well thought-out plan."
With 2017 fast approaching, this might just be the perfect time to whip out those runners or crank your morning runs up a notch. Here's how to get cracking.
What's your end goal?
This is a crucial place to start. For, aside from the obvious differences (yes, a full marathon is double the distance) training for a half marathon is vastly different to going full throttle.
"Not only are you going to need to give yourself much longer to prepare for a marathon, but you'll need to dedicate an increased volume of time to each session," Lucas said.
If you are just starting out, Lucas recommends opting for a 10 kilometre stint and building from there. For well-rehearsed runners, a half marathon may also be realistic.
"That will build up mental strength and belief that you can actually reach your goal," he said.
Find yourself a training partner -- or join a running group.
"Having someone to whom you are accountable will help you get out of bed and achieve your running goals because there will be some days where you don't feel like it," Lucas said.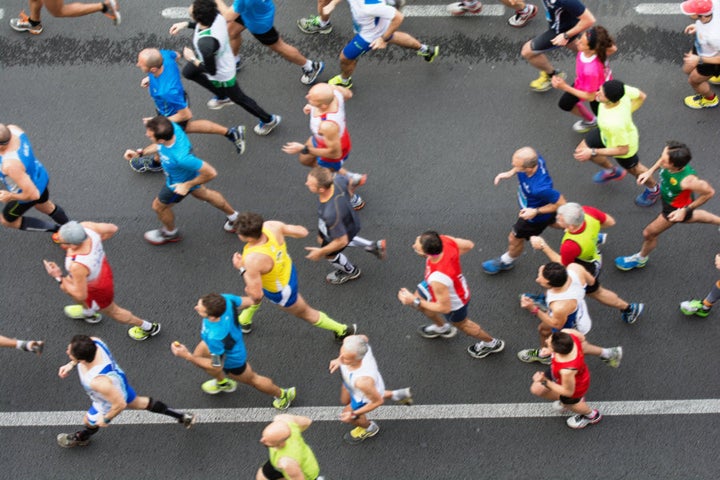 What's your training program?
In order to remain healthy and injury-free, diverse training -- including running, core strength training, yoga and recovery -- is crucial.
"The hardest thing about marathon training is getting to the finish line without a niggle. If you focus purely on running, you'll over-train," Lucas said.
Devise a weekly training program that gradually builds up.
1. Ramp up your base mileage
Build up your weekly mileage over time and aim to start with three runs per week.
"The old rule is you should never increase your running volume in any week or by any run by greater than ten percent," Lucas said.
"Each one should focus on a different type running and be subject to your fitness level. Some should be longer and slower and others should be much at much shorter intervals."
2. Intersperse this with interval training
Which brings us here. According to Lucas, interval work involving walking and jogging is key to increasing your time on your feet -- particularly as a new runner.
"New runners typically think that they need to be able to run 10 kilometres straight. This isn't the case," Lucas said. "Start with a 30-second jog and a two-minute walk. Next week, build it up to a 45-second jog and a two-minute jog. Each week, slowly increase the run periods and decrease the rest."
This allows your body to gradually adjust to longer distances.
"Aim for one each week where you are really pushing your maximum distance," Lucas said. "Any more and you'll be pushing your body too hard."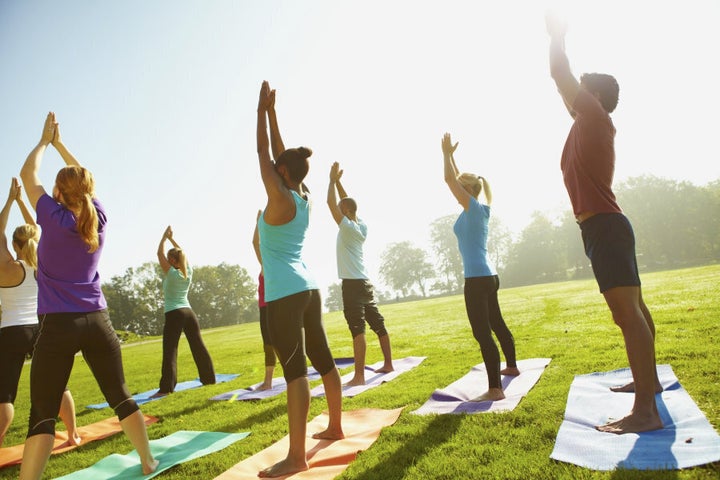 This is where everything else comes in.
"It needs to be a holistic program. I give runners strength and core exercises, encourage them to do yoga and make sure they are getting enough sleep," Lucas said.
When you are training for a big event, recovery is just as important. Make sure to include rest days in your weekly plan.
Here's a basic weekly rundown:
Monday: A fartlek run (periods of fast running interspersed with periods of slower running)

Tuesday: A full-bodied strength session

Wednesday: Rest day

Thursday: 1-2 kilometre warm up, ten hill repeats with a 1-2 kilometre cool down.

Friday: Yoga

Saturday: Rest day

Sunday: A long slow distance run
Food is fuel
When it comes to marathon running, understand what you are getting from your diet.
"You need to be in the head space that this is for performance and endurance, not weight loss," Lucas said. "You won't be losing a lot of weight during training because your nutrition should be focused around you getting through your runs."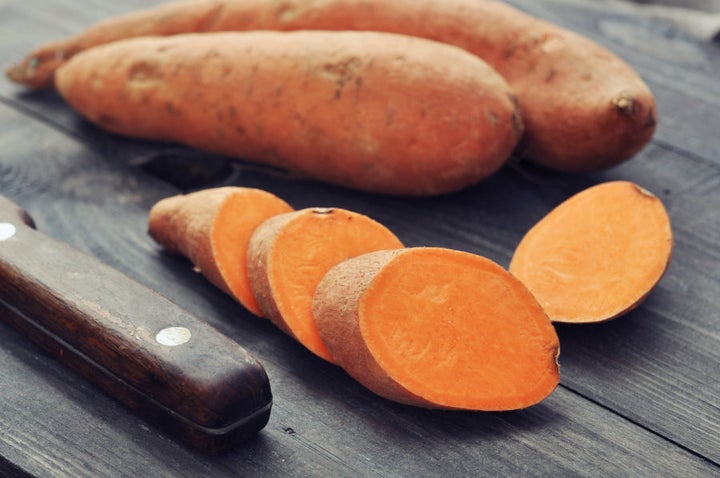 Lucas recommends ensuring an adequate intake of macronutrients.
"Go for whole, unprocessed carbohydrates for energy (sweet potato and brown rice), protein for recovery and fats for your hormones," Lucas said.
Planned endurance is key
"Have a plan where your long run is just as important as your yoga session and your rest days -- and stick to it for 12, 16 or 20 weeks."
Click below to follow HuffPost Australia on Snapchat!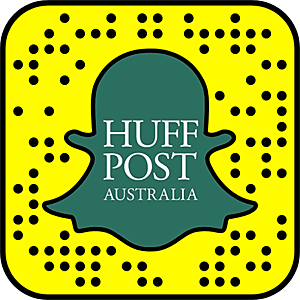 ALSO ON HUFFPOST AUSTRALIA