Nearly half of admissions to a leading Sydney drug rehabilitation clinic are now for ice and amphetamine addiction, a jump of more than 50 percent in a year and more than triple what they were a decade ago.
Odyssey House has been treating drug issues in Sydney since 1977. On Monday the organisation released its annual report for the 2015-16 year, showing that 619 patients were admitted to its residential rehabilitation program; 464 men and 155 women. That number is a slight decrease from last year, and the lowest number since 2006, but Odyssey was concerned about the reasons for patients being admitted.
'Amphetamine-type stimulants', which includes crystal methamphetamine or 'ice', accounted for 49 percent of admissions in 2015-16, up from 32 percent of admissions last year and just 15 percent in 2006.
"Ice is a very concerning health and societal problem, but many frontline services like ours have not yet received the funds necessary to meet growing demand from people needing professional help to overcome dependence on this highly addictive drug," said Odyssey House CEO Julie Babineau.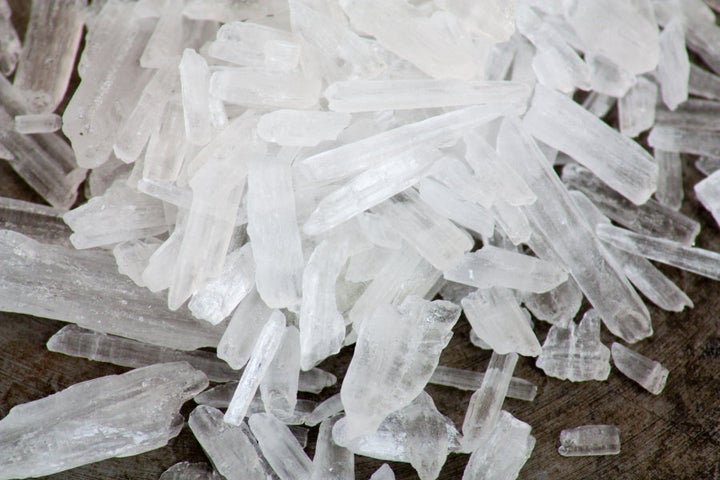 Recent figures suggest ice usage is rife in rural areas, with double the amount of people using the drug than in cities. Research estimated around 270,000 Australians were regular ice users in 2013-14.
However, other experts were quick to point out that the rise in ice clients didn't necessarily mean ice use was on the rise. The Ted Noffs Foundation, a youth drug rehab service, said there was not enough data to say that ice use was increasing.
"Odyssey's data certainly shows an increase in ice-related admissions, as does our own, but this doesn't necessarily mean a dramatic increase in the level of use in the community. We need much more data than that to conclusively say that ice use is on the rise," said spokesperson Kieran Palmer.
Palmer said despite a 2015 injection of $240 million from the government in response to the National Ice Taskforce report, little of that money has trickled through to frontline services.
"We need the money to be available right now. And if there is indeed going to be a surge in ice use we desperately need it now in order to set up the treatment services that are going to be required," he said.
"The drug and alcohol sector simply can't understand why it takes more than a year to distribute much needed funding."
The next most prevalent drug of concern among Odyssey clients was alcohol, at 20 percent of admissions to residential rehab. Heroin and opiates was next at 16 percent, nearly half the figure of the previous year. Cannabis came in at 11 percent of admissions. While Babineau said she was happy to see heroin issues decreasing, she warned against premature celebration.
"Many people who would usually use heroin and/or misuse painkillers may switch to ice or speed -- or vice versa -- depending on what drugs are more readily available or affordable," she said.
"We easily could see another surge in heroin/opioid problems like we did last year, when Odyssey House had a 164 per cent rise in opioid admissions and a 20 per cent fall in amphetamine admissions."
Babineau also warned that drug usage was far from just a young persons' problem, with nearly 70 percent of Odyssey's clients over the age of 30.
ALSO ON HUFFPOST AUSTRALIA