That collective sigh you heard around the country was regular, everyday women relaxing a little when they heard that the one-piece swimsuit was back in fashion.
Sure, they were always an option, but styles were vanilla, limited, and only focused on practicality -- and all the while the itsy bitsy bikini was given all the attention.
But last summer, something shifted. Popular swimwear labels introduced a few more one-pieces into their range, in addition to the token styles offered for the more mature or conservative customers.
Then in summer 2016, the humble one-piece swimsuit exploded back onto the scene in all its flattering, not-falling-off-when-you-dive-in, tummy-covering glory.
Maybe it's due to retro trends being back in vogue (hello, pretty much everything from the 90s) or maybe designers started to realise that most of the population don't look like those bikini models on Instagram; whatever the reason, we're happy to stop sucking in for a season.
"I would have to say the most memorable one-piece moments from history include Charlie's Angels star Farrah Fawcett rocking a red swimsuit in an iconic photograph from a shoot at her house in the 70's," Tash Tanti, Head of Sales and Marketing at JETS by Jessika Allen told The Huffington Post Australia.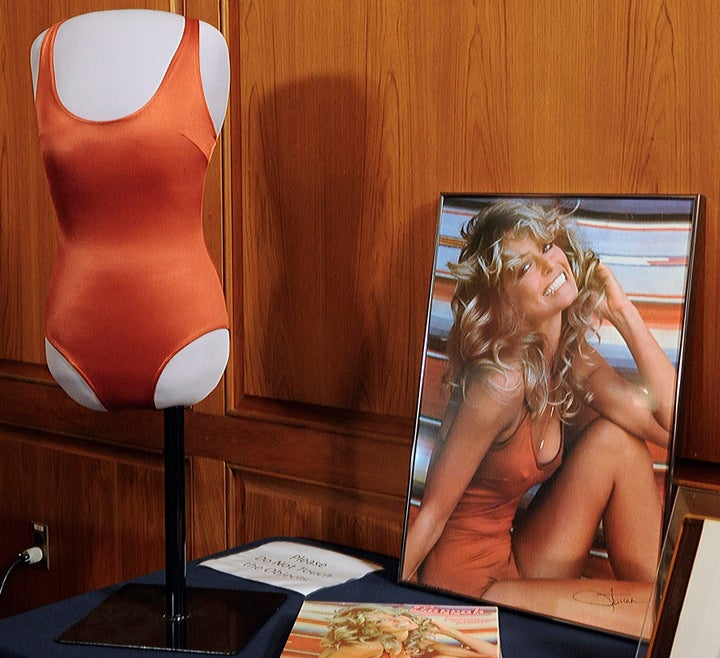 "That moment is followed closely by Bo Derek in the film 10. Who could forget that nude-coloured one-piece and cornrow hair style with beaded ends?"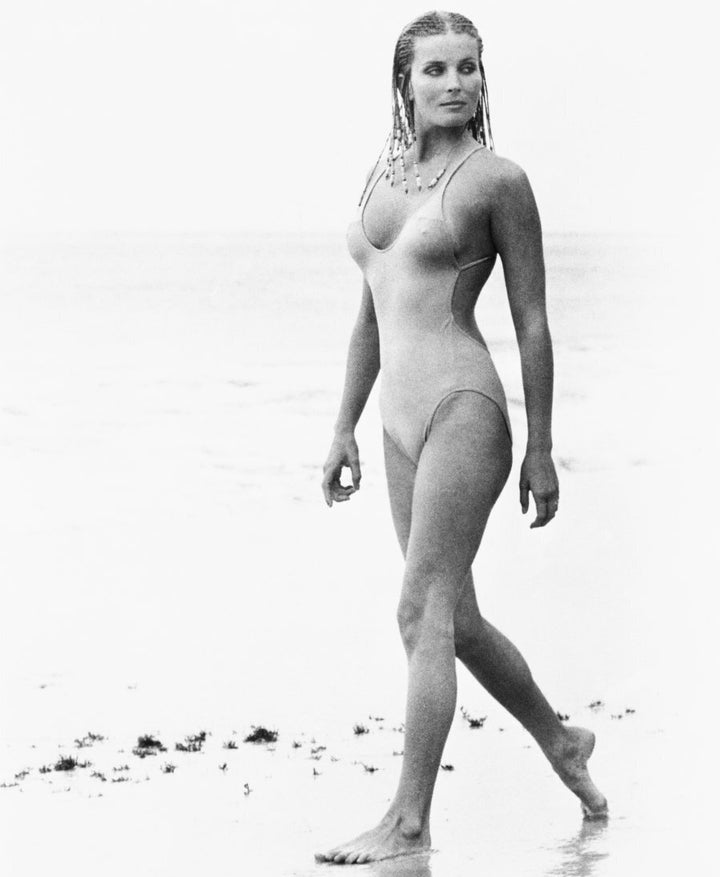 The 1930s is when the one-piece really made its mark in history. Prior to then, swimsuits featured skirts, often with sleeves and a cinched-in waist. So, women pretty much had to swim in public in a dress.
While the bikini made its debut shortly after the end of World War II, they didn't take off until the 1950s, when bottoms dared to reveal the belly button. Bikinis in the late 1940s and into the 1950s were extremely high waisted, leaving only a tiny strip of skin between the bra-style top and the rib-rubbing bottoms.
When Tash Oakley says one pieces are the new bikinis, we listen.
Although the bikini then became the fashionable choice when it came to swimwear from then on out, the one-piece become its classier, more classic sister.
"The allure of the one-piece is that it can be just as sexy as a bikini. It's the little black dress of swimwear, and an essential in every woman's wardrobe.
"I believe the huge resurgence towards the one-piece comes down to the fact that today's designs are extremely fashion forward and can cater to women of all lifestyles," Tanti said.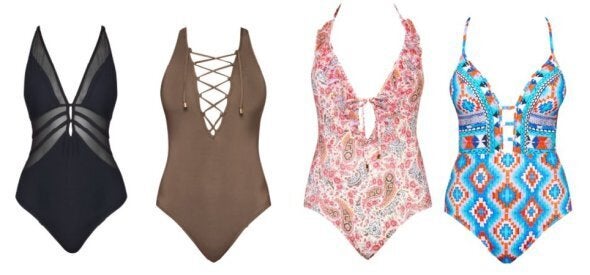 Maria Reeves, creator and designer of Marysia Swim, was recently in Australia for the expansion of her brand, which already has a cult-like following. She believes swimwear generally should be an extension of a woman's wardrobe.
"In 2009 when I started the label there wasn't any small, boutique brands in swimwear that were focused on fashion," Reeves told The Huffington Post Australia.
"Back then swimwear wasn't an extension of your wardrobe. You know, you had your clothes and then you had your swimsuits. So, I tried to do something different -- something that I wanted to wear, and I wanted to create swimwear that flattered different body shapes."
As for the one-piece, Reeves offers a generous selection within her ranges.
"One-piece swimsuits have had a huge resurgence and I think that comes down to being the fact that being a little modest, or more modest, is the thing to do now. Wearing your one piece with shorts or a skirt is another way to get more wear out of a one piece -- prices in swimwear are going up, so it's important to be able to wear them in various ways." Reeves said.

She's not wrong when it comes to the price, either. It's commonplace to pay around $500 for a designer one-piece this season, with some brands charging up around the $800 mark.
With that in mind you might be more induced to purchase if you can picture wearing your new swimsuit it with a cute accordion skirt or pair of high waisted shorts.
Thankfully, there's also a large selection of fashion-forward one-pieces around the $100-200 mark. Check out department stores like Myer and David Jones, or e-tailers such as The Iconic so you can scout various styles from different brands in one place.
However much you spend, if you take good care of your one-piece it should last you for a few seasons.
"To ensure a long lasting garment and get the most life out of your swimsuit, there are a few care instructions I live by. The first is to cold hand wash the garment separately using a mild soap and always rinse it well after use," Tanti said.
As for the don'ts, these these are Tanti's the golden rules:
Do not bleach, soak or rub;
Do not wring, tumble dry or iron;
Do not roll up or store wet; and last but not least
Avoid harsh or abrasive surfaces and pools treated with harsh chemicals.
Click below to follow HuffPost Australia on Snapchat!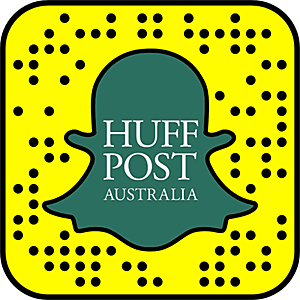 ALSO ON HUFFPOST AUSTRALIA