There's an unwritten rule that if you hit someone's car you leave a note with your number, insurance details or even just some kind of hopeless excuse.
One Sydney man thought a ruthless, foul mouthed, accusatory note would do instead.
Nayte Howarth came across the anonymous note on another person's car and decided to share it on his Facebook with the caption "OMG SYDNEY!!! Just saw this - I took this pic".
The note left on some poor guy's Jeep said that there was no scratches after the collision and they only pretended to write down their details so they wouldn't get reported. Sneaky.
"Sorry I hit your car there's no scratches but someone was watching me. Your cars s**t anyway, shouldn't have blocked me in. Learn how to park c**8," the bloody ruthless note said.
Very pleasant, don't you think?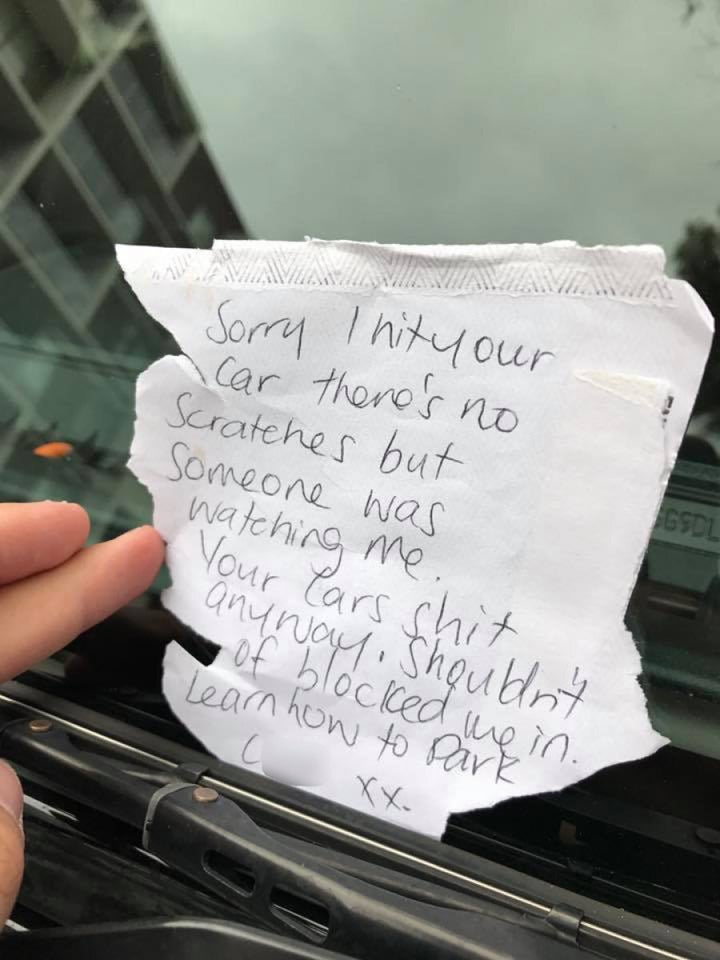 ALSO ON HUFFPOST AUSTRALIA