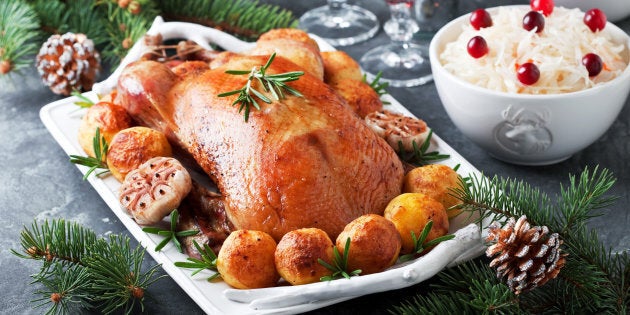 Christmas can be an intensely stressful time. You're rushing to get all the presents, organising last minute Christmas Day changes and mentally preparing for a crazy day.
Then you have the food to worry about.
Will grandma like the trifle? Is Amanda bringing the seafood? What if the roast is dry?
While we can't control what grandma does and does not like, you can make sure your Christmas roast is tender and flavoursome, thanks to the help of three top chefs.
"To me, the perfect roast chicken must be succulent and moist on the inside with a crispy flavoursome outer skin," Rory Donnelly, head chef at Café del Mar Sydney, told The Huffington Post Australia. "And, of course, it must be accompanied by gravy made from the pan juices."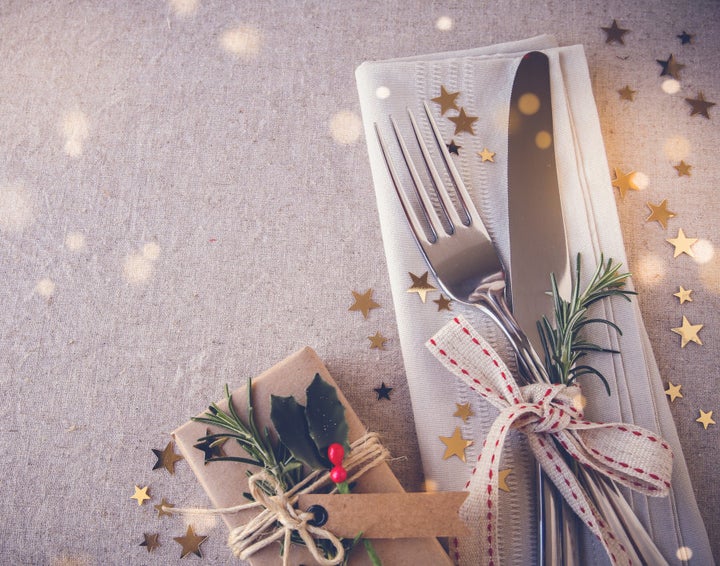 "A roast needs a golden brown hue, slightly salty crust with a moist, well-rested centre," Toft said.
The main traps people fall into when baking a roast is overcooking and under-flavouring.
"I think the main mistakes people make when cooking a roast is that they overcook for fear of the chicken not being cooked through. Sometimes the simplest of recipes cause the most anxiety," Donnelly said.
"People generally don't season enough and cook for too long. Not resting is another mistake made," Toft added.
According to Ben Varela, executive head chef at Public House Management Group, incorrect planning is a mistake that often results in a dry, overcooked roast.
"Just putting it in the oven and hoping for the best -- you need to have a method to your madness and plan ahead," Varela told HuffPost Australia.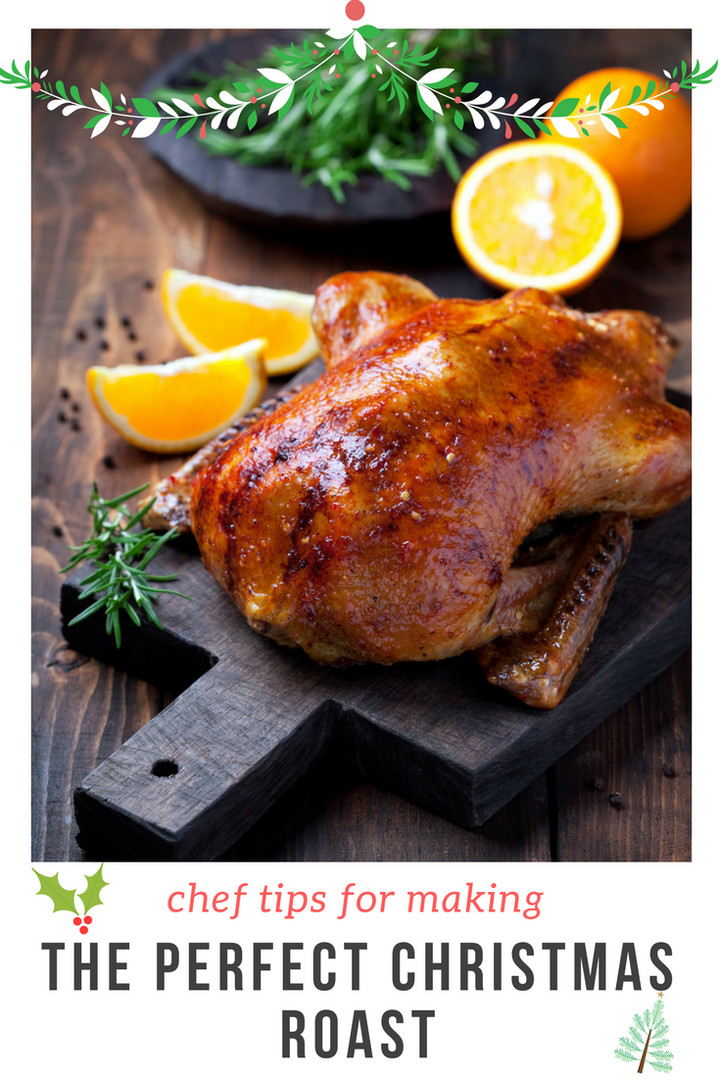 1. Go for quality
If you're spending hours making an impressive Christmas roast, you may as well opt for a higher quality piece of meat.
"Make sure you purchase the absolute best produce that you can afford," Donnelly said.
"The best ingredient is the purchase of a good quality cut or roasting piece. Quality meat from a farm practising good animal husbandry is the way to go," Toft added.
2. Plan ahead
Make Christmas easier on yourself by planning what you (and other people) will be making, as well as when you're cooking it. You don't want to get to crunch time and have no space left in the oven.
"Plan your oven space and serving time," Varela said. "Serve your roasts with salad, this will help. Or if you want to go with roast veg, use a Weber or similar for one of the proteins."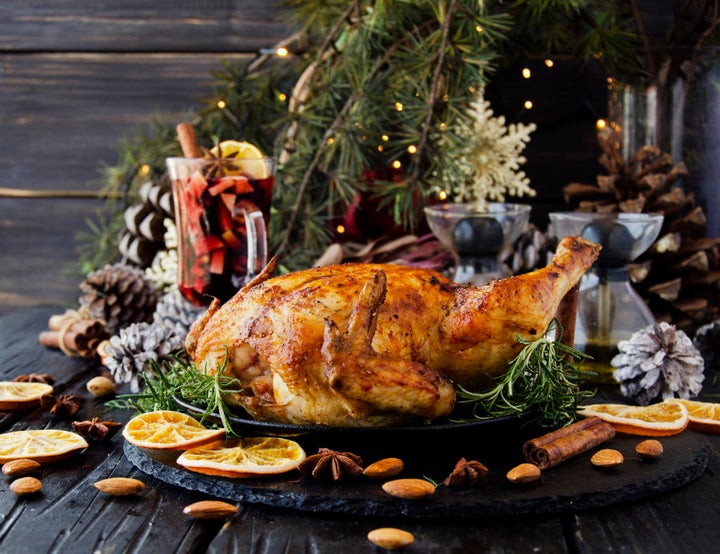 3. Get help from your butcher
There's nothing wrong with getting a hand from your local butcher -- and your family, for that matter. Christmas is about being present and content.
"Instead of a whole bird, try a boned and rolled turkey," Varela said. "Ask your butcher to stuff it with the ingredients of choice. This is far easier to ensure that it comes out moist."
4. If you have time, brine
For an extra juicy, tender roast, brine your piece of meat prior to roasting.
"My top tip for cooking any roast would be brining the meat. As with most cooking, preparation is key and will yield much better results," Donnelly said.
"Brining not only flavours the meat, but makes the meat retain its firm texture whilst maintaining moisture when cooking."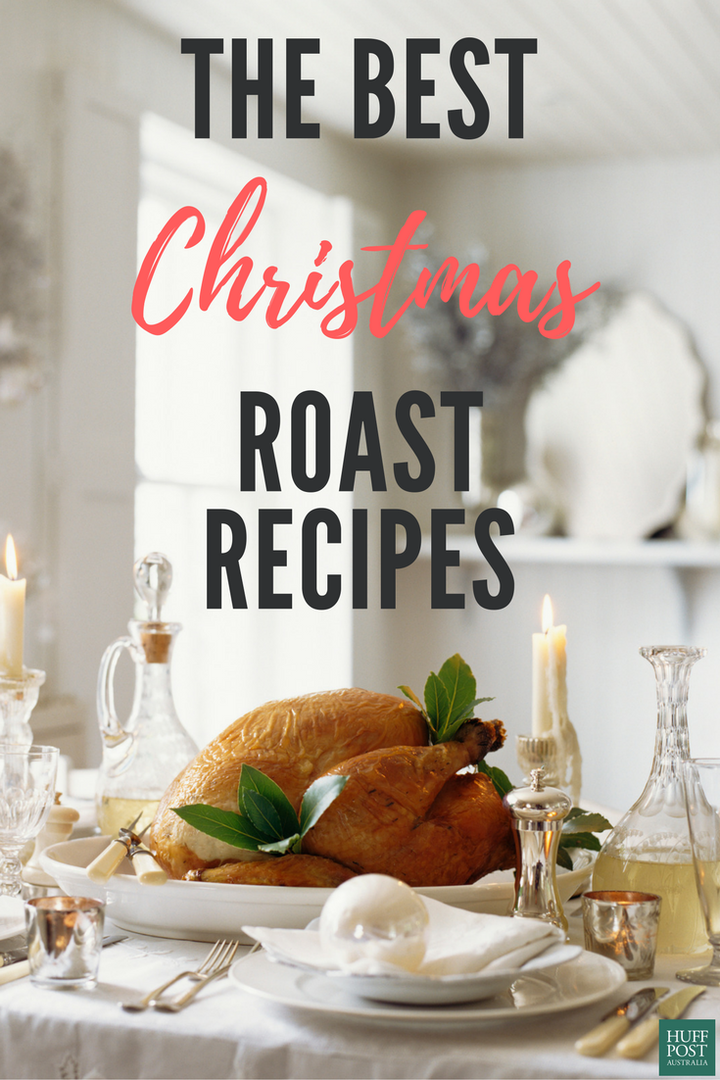 1. The perfect roast chicken
Rory Donnelly, head chef at Cafe Del Mar Sydney.
INGREDIENTS
1.8kg free range chicken
54g salt
900ml water
1 lemon
6 sprigs of thyme
1 head of garlic
Salt and pepper
1 carrot, finely chopped
1 celery stalk, finely chopped
1 leek, finely chopped
100g melted butter
1 cup white wine
METHOD
Start by dissolving the salt in the water. Place the chicken in the water and leave to soak overnight. Note: this is called equilibrium brine. (The formula is to weigh the meat and add half the weight in water. Add the weight of the meat and the water and then add two percent salt of the total to the water to create your brining solution. This method ensures that you cannot over salt the meat no matter how long it stays in the brine.)
Preheat your oven to 98ºC.
Place half a lemon, thyme and garlic in the cavity of the chicken.
Place the chicken on a wire rack in a baking tray. Pour in one cup of white wine. Place roughly chopped mirepoix of vegetables (carrot, celery and leek) in the bottom of the baking tray.
Roast for 2-3 hours until the juices run clear when pierced with a skewer in the thickest part of the meat.
Baste the chicken with melted butter and return to the oven at 300ºC until the skin is golden brown. Remove and let rest before carving.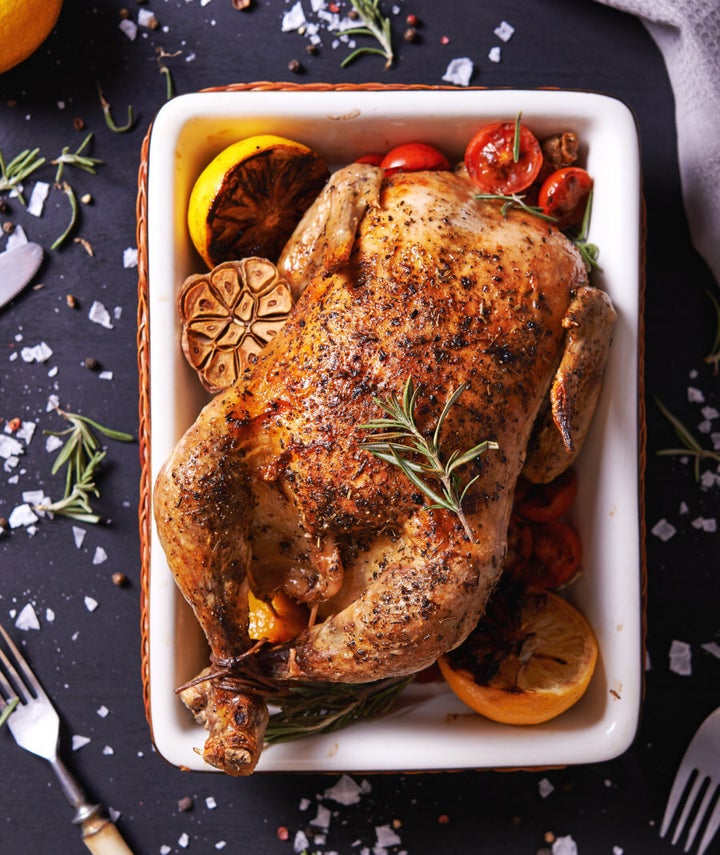 2. Roast Berkshire pork belly roast
Recipe by Ben Varela, executive head chef at Public House Management Group.
INGREDIENTS
1.5kg Berkshire pork belly, with skin on
2 tablespoons oil
1 tablespoon fennel seeds
1 tablespoon sea salt
4 whole garlic cloves
4 carrots, chopped
1 cup stock
½ bunch of sage
METHOD
Preheat oven to 220ºC.
Place the chopped carrots on a grease proof roasting pan and sprinkle fennel seeds on top. Place pork belly on top of the carrots with the skin side up. Rub the pork skin with oil and salt.
Place the pork in the oven and roast for 20-25 mins.
Turn the oven down to 180ºC, add stock (do not get on the skin), garlic and sage leaves. Roast for a further 20-25 mins.
Turn oven up to 250ºC and roast for 10 minutes until the skin blisters. Rest for 15 mins before carving.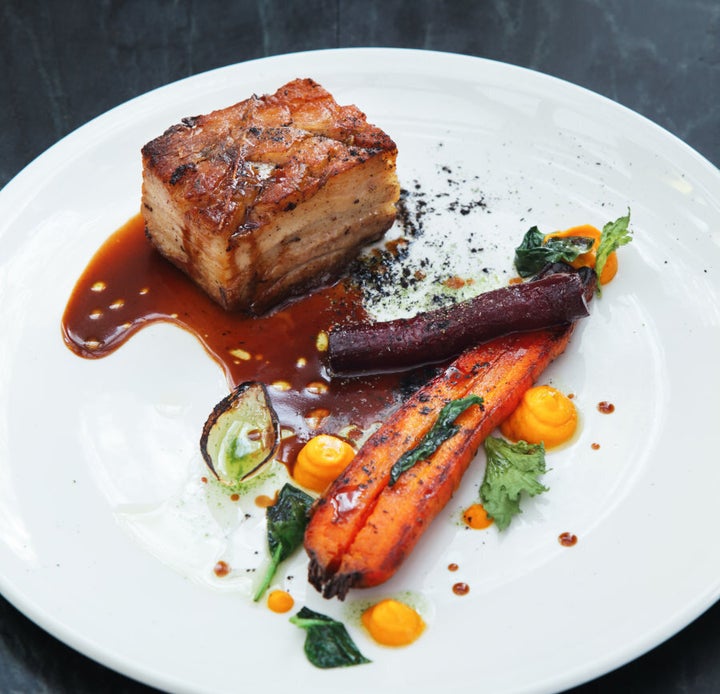 3. Roast goose
"After my time living in Europe, I enjoy roasting a goose every Christmas. I choose the longer and slow method which cooks the goose through and gives a soft, almost confit, pull apart texture to the meat," Toft told HuffPost Australia.
INGREDIENTS
3-4kg whole goose
1 head of garlic
Bunch of thyme
1 star anise
Sea salt and cracked black pepper
METHOD
The day before roasting, pat goose dry with paper towel.
Season goose liberally with salt and pepper, both in the cavity and over the skin.
Stuff cavity with cracked garlic, thyme and star anise, and place on a roasting rack, uncovered, in the refrigerator overnight to 'dry'.
Preheat oven to 230ºC for 20 minutes before placing goose in.
After 15 minutes, drop oven to 150ºC and roast the goose until meltingly tender (about 1½ hours). Drain off the large amount of rendered fat during the cooking process and reserve for multiple cooking uses.
Once cooked, raise oven temp to 220ºC and brown the skin for 10 minutes. Allow to rest for 20 minutes before serving.
Serve with roasted potatoes (in the goose fat) and crisp salad leaves dressed with a sharp dressing.
Note: goose is a rich and decedent meat. You can slice and serve cold -- it could be said it's even better!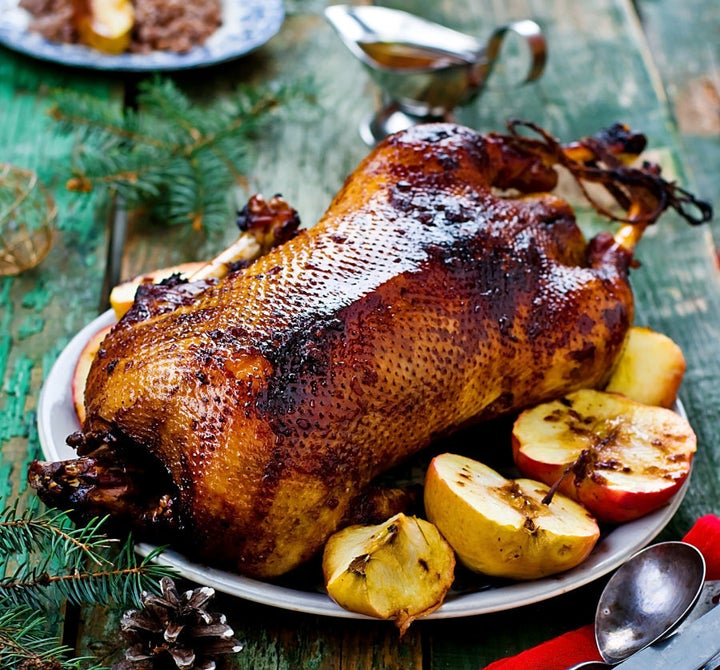 ALSO ON HUFFPOST AUSTRALIA