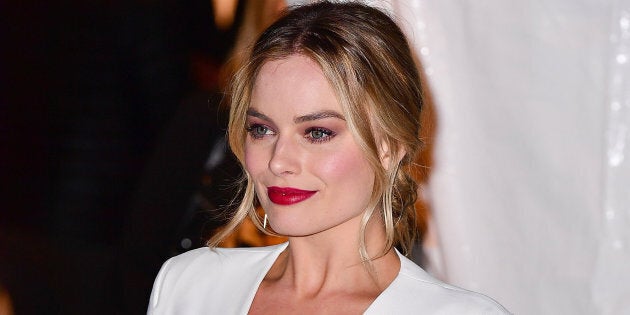 PREVIOUSLY:
Wedding bells allegedly rang for Margot Robbie and boyfriend Tom Ackerley this weekend in Australia.
The Daily Telegraph is reporting that the 26-year-old "Suicide Squad" actress wed her filmmaker beau on Sunday at the Harvest Newrybar in Byron Bay.
A rep for Robbie was not immediately available to confirm or deny the news.
Meanwhile, the actress shared a cute photo on Instagram of herself enjoying a cocktail and looking like the picture of happiness.
Engagement rumors have been swirling since last year, but the star insisted that she has been too busy for a wedding back in August, telling "Extra," "I can't even get a day off. That stuff is going to have to wait."
She opened up about the three-year relationship and what it has meant to her while speaking with Vogue in the spring.
"I was the ultimate single gal," she said. "The idea of relationships made me want to vomit. And then this crept up on me. We were friends for so long. I was always in love with him, but I thought, Oh, he would never love me back. Don't make it weird, Margot. Don't be stupid and tell him that you like him. And then it happened, and I was like, Of course we're together. This makes so much sense, the way nothing has ever made sense before."
Aww!