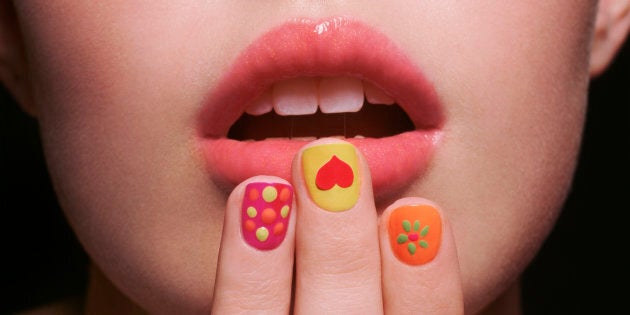 If you felt like your entire beauty knowledge was thrown out the window and sucked inside a glitter encrusted vacuum this year, you're not alone.
From unicorn hair, block liner and chrome nails, beauty in 2016 was not for the faint-hearted. And while the Gigis, Kylies and Beys of the world have a posse of makeup artists on hand at any given moment of the day, the rest of us mortals have Google.
The search engine has become the go-to spot for solving our makeup problems, no thanks to the black hole of beauty bloggers gods serving up helpful tips on the regular.
So what were the top five questions asked by you and likely everyone you know in 2016? Scroll down to find out and click through for the answers.
1. How to braid hair
2. How to get rid of blackheads
3. How to clean makeup brushes
Germs, dirt and bacteria getting trapped between the bristles of our brushes isn't exactly a new thing, though you'd be forgiven if it falls by the wayside from time to time. Here's a reminder on how to keep your brush kit sparkling clean.
4. How to remove acrylic nails
5. How to grow your hair fast
Follow these six steps and you'll put Repunzel to shame.
ALSO ON HUFFPOST AUSTRALIA