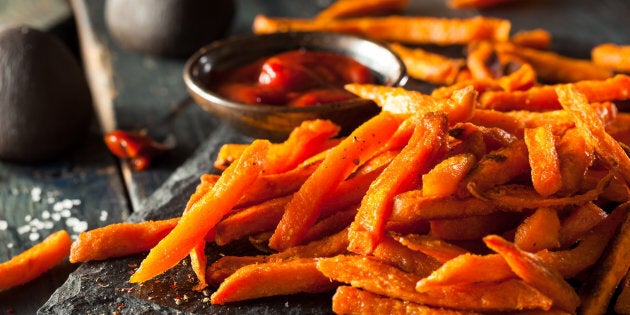 If you're a regular burger eater (if you aren't, why not?), you will have noticed that your favourite burger joints have been missing one crucial element of the burger experience: sweet potato chips.
Where have they gone? And why? Has someone bought all the sweet potatoes in Australia and is keeping them all for him or herself? How rude.
Because sweet potatoes are the best and we miss them, here at The Huffington Post Australia, we found out where those sneaky sweet potatoes have gone.
"There are a variety of issues for the shortage," Prichard told HuffPost Australia. "This variety of sweet potatoes matures a bit earlier and if you don't harvest it, it cracks. People harvested early, but the younger crops of the new variety is an issue again because they're immature."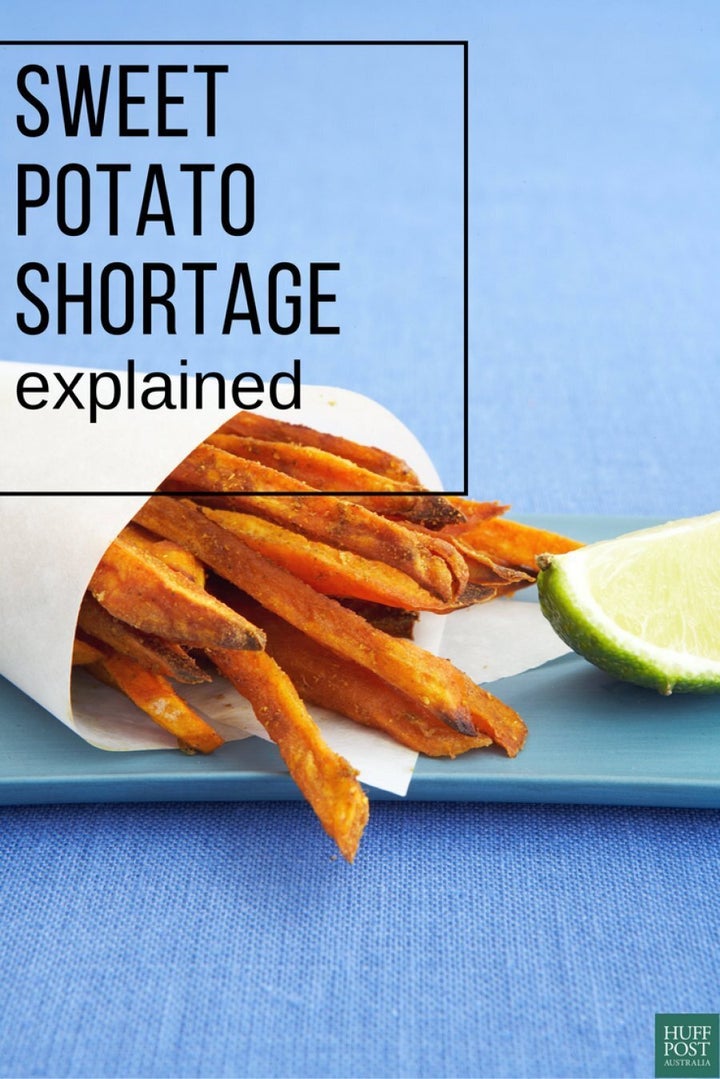 Unexpected changes in temperature are also to blame.
"We think it's the temperature that causes them to crack. It's when it comes from the cooler months into the warmer months when you generally get that issue with the cracking. It then puts stress on the market," Prichard said.
Because sweet potatoes don't grow overnight, when the shortage hit Australia, there wasn't anything the sweet potato growers could do but wait for their next crop.
"Sweet potatoes are farmed all year round. Ninety percent of the production is based in Bundaberg, Queensland," Prichard explained. "They take from four months to 10 months [to grow]. Over the winter time they grow slower.
"You can't actually produce any sweet potatoes when the shortage is on, you can't just invent them. You need to have planted them back in February, March or April."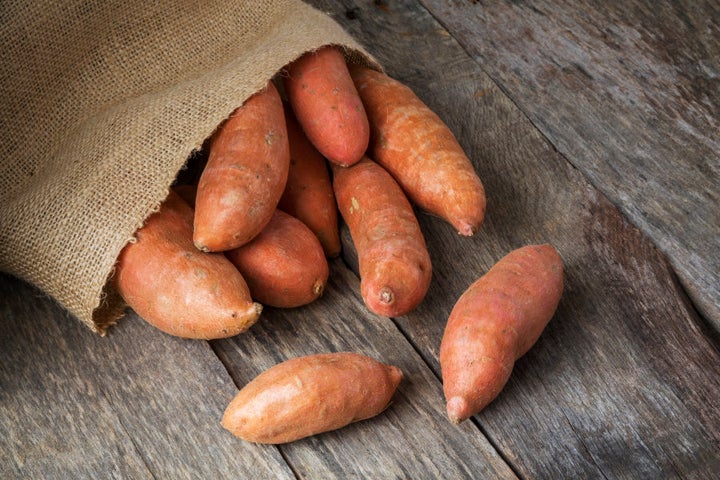 As you can imagine, the sweet potato shortage has also affected farmers.
"For the majority of this year, the prices are the worst they've ever been," Prichard said. "From February to September time, it was terrible prices. The cost of production was all we got back from the market."
Overall, however, Prichard said it's been a pretty good year for growing sweet potatoes.
"It's been a good growing year, it's just those conditions where there was a bit of a shortage. The shortage seems to be coming to an end now, in my opinion, so prices should be coming down again."
Before you get too excited, now is a good time to tell you that this year's cherry season isn't too crash hot. Due to excessive spring rain and unseasonably cold weather, cherries will be more expensive and harder to find.
On the upside, the cherries will be bigger and tastier.
You win some, you lose some.