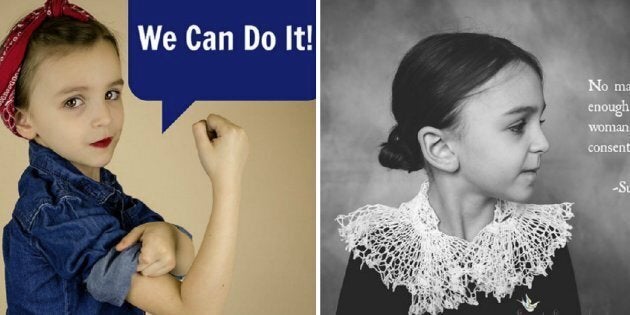 A mum and her five-year-old daughter created an inspiring photo project honouring feminist heroes throughout history.
Jessica Solarcyzk, 37, a photographer from Pennsylvania in the US, originally photographed her daughter, Emerson Rose, as Rosie the Riveter, for her 87-year-old grandmother.
The idea turned into a photo series following a conversation Solarcyzk had with her daughter after the US election.
"I was asking Emerson what she wanted to be when she grows up, telling her she can do anything she wanted to," Solarcyzk explained to The Huffington Post UK.
"She told me: 'I can do anything boys can do and I can do it in heels!'"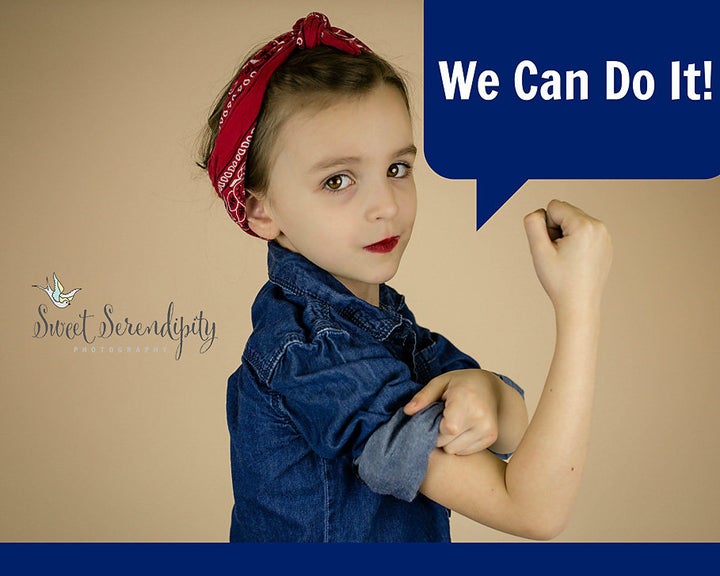 Solarcyzk, who runs Sweet Serendipity Photography, said she was inspired to photograph her daughter again as another famous woman, to prove she could do anything she wants.
She came across a Susan B. Anthony quote: "No man is good enough to govern any woman without her consent."
"The idea for the photo series kind of evolved from there," she added.
She has since photographed her daughter as other female icons including Frida Kahlo, Malala Yousafzai and Amelia Earheart.
Solarcyzk said she plans to add to the series over the next year, with a Hilary Clinton tribute next on the list.
"I believe ordering a tiny pantsuit is in order," she told Babble.