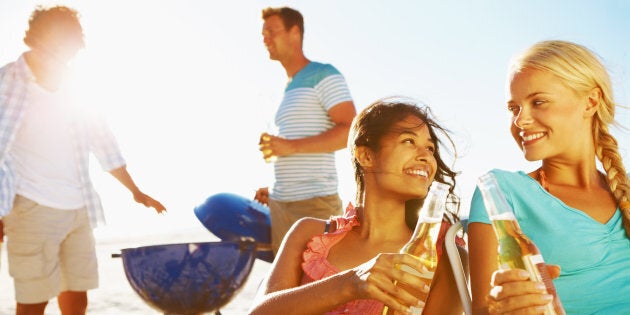 When we think of summer in Australia, images of the beach, salty hair, mangoes, Zooper Doopers, hot nights and barbecues with friends come to mind.
Seriously, it doesn't matter if there's rain, hail or shine -- nothing can get in between Aussies and a good barbecue.
"Australia and barbecuing is ingrained in our culture, as well as every culture around the world," Ribs and Burgers head chef Gareth Naar told The Huffington Post Australia.
"Whether we are doing a barbie (Australia), braai (South Africa), Gogigui (Korea), hāngi (New Zealand), Yakiniku (Japan), Churasco (Brazil) or a barbecue (USA), using the simple barbecue is a method of cooking that we have been using since the dawn of time, taking fire, adding food on top or underneath, and cooking it.
"The most fascinating part of all this is that every region and style produces vastly different flavours and textures, and should all be celebrated with gusto and a nice drop of your favourite brew."
Here are a few barbecuing tips to get you on your way.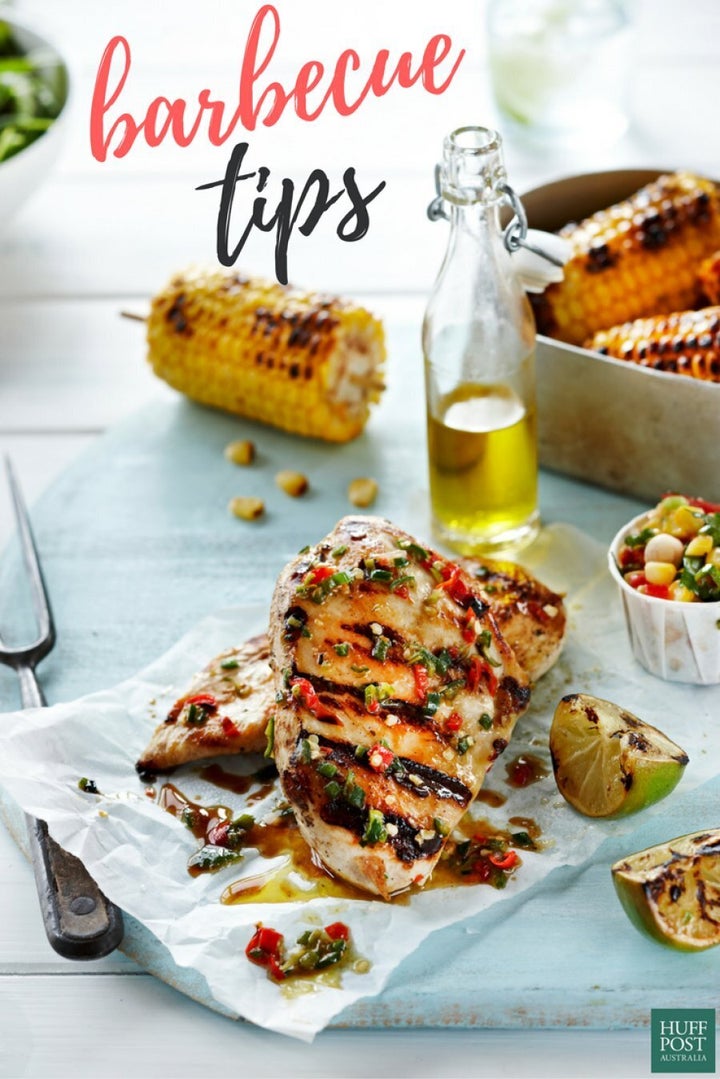 1. Choosing your barbecue
Gas barbecue
"[This is] the easiest of the lot. Fill the gas up, light it and away you go," Naar said.
"Gas barbecues come in all shapes and sizes, and each of them do work their own way, so be sure to follow the manual on how to produce the result you need from it."
Charcoal or wood fired barbecue
"This is where we start getting a little technical as these barbecues, while extremely versatile, do take some practice in getting the right heat and results from," Naar explained.
"However, should you master this, your barbecue results will be a class above. Using your own fuel also gives you the ability to add flavours depending on what wood, charcoal and even fruits and leaves like tea you choose."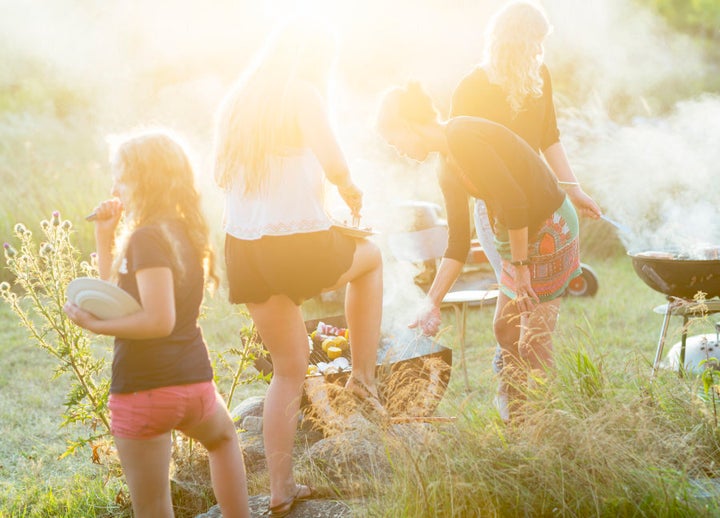 The homemade barbecue
"Making a barbecue is as simple as finding a vessel to hold your fuel, like a brick housing, ground pit, steel drum and then putting a grate to hold your chosen food and away you go. If you have the time, do some research and go nuts," Naar said.
"My barbecue of choice is a Kettle as it allows me to be extremely versatile, cook fast, cook slow, add smoke and be more creative with the food I'm cooking."
2. Choosing what you're barbecuing
You can barbecue anything and everything -- meat, fish, poultry, veg, fruit, cheese, pizza, tofu... the choice is yours.
"To determine the best choice, think of what you want to finish with and how much time you have," Naar told HuffPost Australia.
"For a quick barbecue, choose product that is quick to cook like primary cuts, chicken breasts or thighs, fish and seafood, and soft vegetables. All of these have a fast cooking time if they are portion cut -- that is, not using a whole roast but using steaks.
"If you have time and want to cook whole pieces of meat or whole chicken, you will be needing a minimum of one hour and maximum 18-24 hours."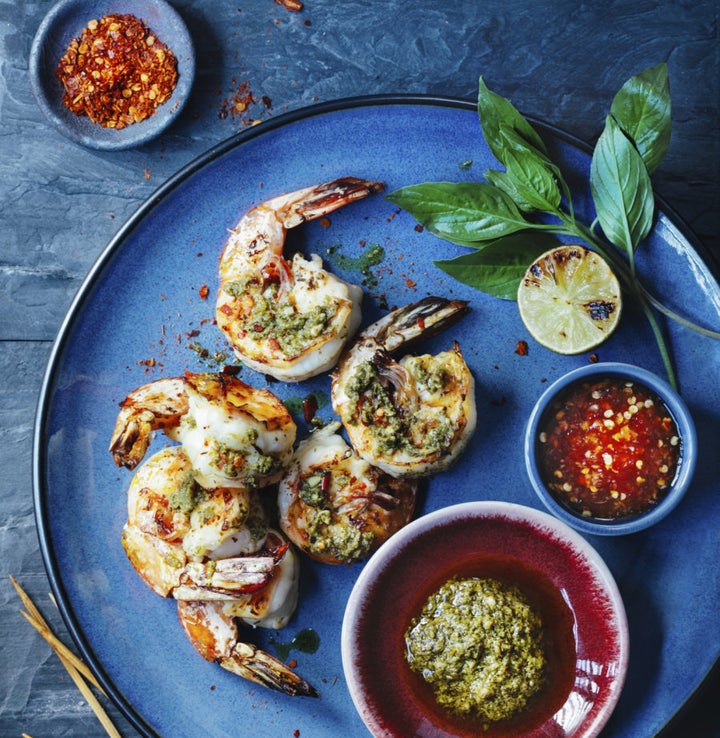 3. Primary cuts vs secondary cuts
This is where barbecuing gets a little bit fancy.
"A primary cut is something that we used to believe was the most popular cuts of meat, like fillet, sirloin, rump, rib eye. These tend to be the cuts of meat that are naturally more tender and generally cook quicker," Naar said.
"Secondary cuts refer to the parts of the animal that tend to be a little tougher naturally, and hence were not a first choice, until recently. Being tougher in nature, these cuts generally take longer to cook than the primary cuts mentioned before. However, with patience, your end product will be tender and full of flavour."
4. Direct heat vs indirect heat
Cooking with direct heat refers to placing your food directly above the heat source, while indirect heat will have your food sitting off the heat source.
"This is achieved on gas barbecue by turning off a burner to allow for a hotter area and cooler area," Naar explained.
"If using charcoal or wood, generally you will build your fire on the side of the barbecue (or pit) and, again, create a space where you can place food over the flame (direct) or to the side (indirect)."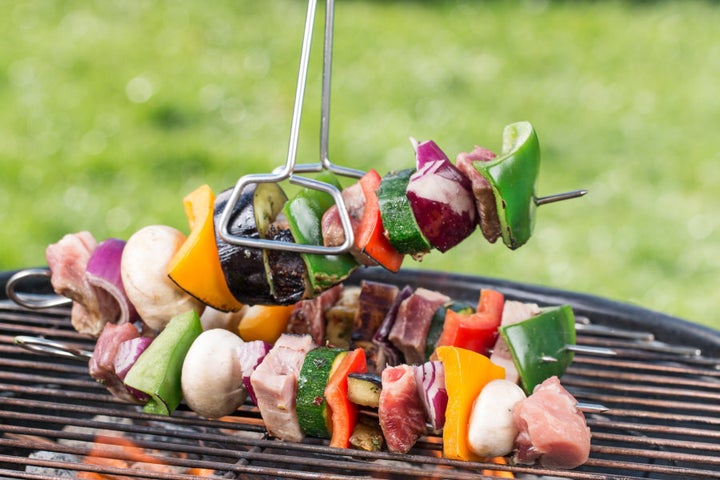 5. Cooking high and fast
"High is the temperature, fast is the time. If you choose portioned steaks, chops and seafood, you will use this method to cook," Naar said.
"Set your barbecue to a high temperature -- being around 250 degrees Celsius. Let the barbecue heat up. If your barbecue has a lid, use it. Keep that lid down while barbecuing as this will create a convection environment which will help cook evenly.
"Check your barbecue manual to see the best way to do this, as each barbecue will have recommendations on the best way.
"For a gas barbecue, you generally turn on two burners to medium-high and close the lid. You want to use the direct heat of the barbecue to seal your food and create colour. Remember that colour is flavour."
6. Cooking low and slow
For this longer cooking method, low is the temperature and slow is the time.
"Reserve this method for your secondary cuts and whole cuts, or whole fish and birds," Naar said.
"Generally your temperature for this will sit between 90 degrees and 150 degrees Celsius, depending on what you cook."
The main benefit of cooking low and slow is that it creates a great environment to smoke meats as it won't smoulder the wood.
"As you are looking for a slow cook, you don't want to place any food directly over a flame to avoid burning or overcooking."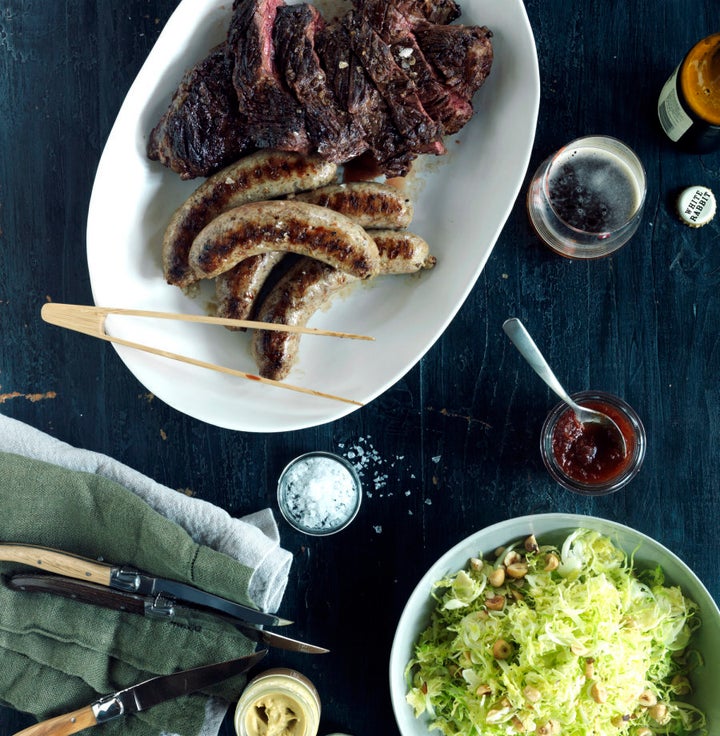 7. To marinate, baste or rub?
"Adding marinades, baste or rubs before and while you cook your product is another way of adding flavour, but this can also help in the tenderising of the product, too," Naar told HuffPost Australia.
For primary cuts of meat -- if you are using good quality meat, flavour with salt and pepper. Celebrate the meat.

For secondary cuts of meat -- marinate or rub in your favourite spices as it will add another level of flavour.

For chicken -- marinate for flavour.

For fish and seafood -- takes on flavours well, so be careful not to overdo this product. Keep it light or just use salt and pepper.
8. Knowing when your food is ready
One of the biggest mistakes people make when barbecuing is overcooking the protein.
"There are many methods to telling how your food is ready, and the more you cook the more you understand," Naar said.
"Every chef, cook or seasoned barbecue master will use a thermometer to judge the temperature of the food and to let them know when their food is ready to devour.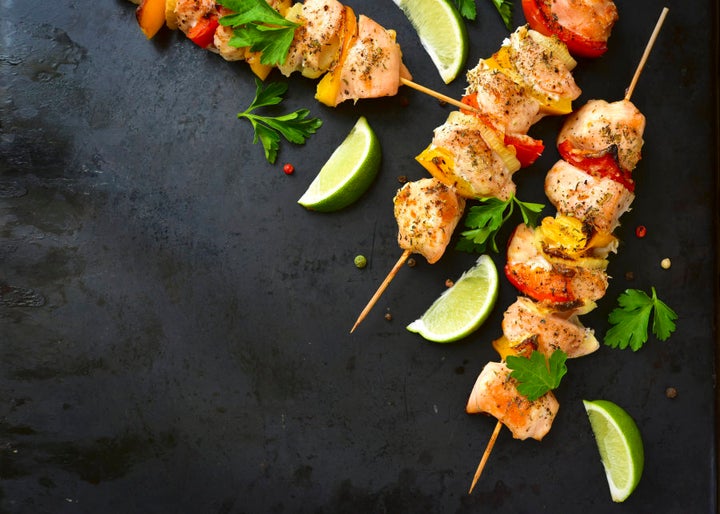 "Temperatures will vary depending on the protein you are using and also depending on how you prefer them to be done. For instance, chicken will be 75 to 80 degrees, while a medium piece of meat will be 70 degrees, and a low and slow whole cut will be around 85 to 90 degrees.
"A thermometer is a great tool and readily available for a low cost. Get one, it will become your best friend."
9. Resting your food
Although it's tempting to tuck in when your barbecued food reaches the desired temperature, just wait.
"Your food needs to relax, as the heat stresses the food out. This relates to most meats but not fish or chicken," Naar said.
"So wrap your meat in some foil to hold the heat, take it off the barbecue and let it stand for 10 to 15 minutes. Let the juices flow. This will make a huge difference to the end product.
"This is a great time to set your table, or call in the family from backyard cricket."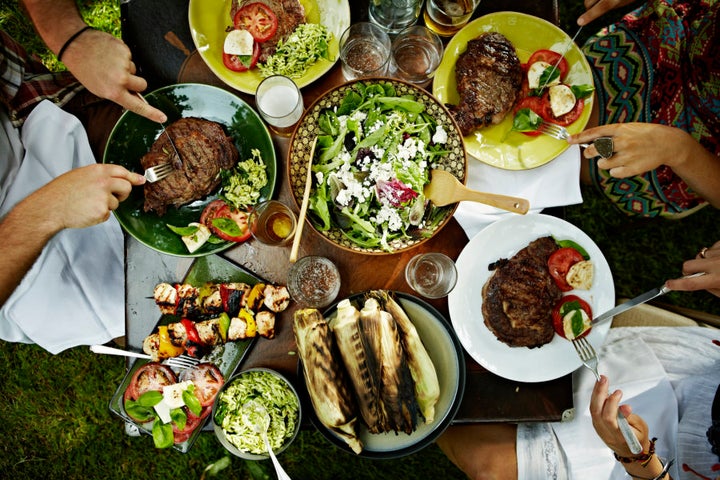 10. Accompaniments and sides
Here, the world is your oyster.
"My only tip is keep it simple and let the hero of your barbecue stand out," Naar said.
"Fish with lemon or a light tartare or aioli, chicken with lime or chili, beef with mustard, gravy or a classic Béarnaise.
"When choosing a side for your barbecue, keep it fresh. A light potato salad, a citrus salad like pink grape fruit or oranges, or a simple tomato and cucumber salad works perfectly for a summer barbecue."
And don't forget dessert -- yep, you can even barbecue dessert.
"Let your imagination run free. Try a grilled peach on the barbecue with some vanilla ice cream as a dessert," Naar said.