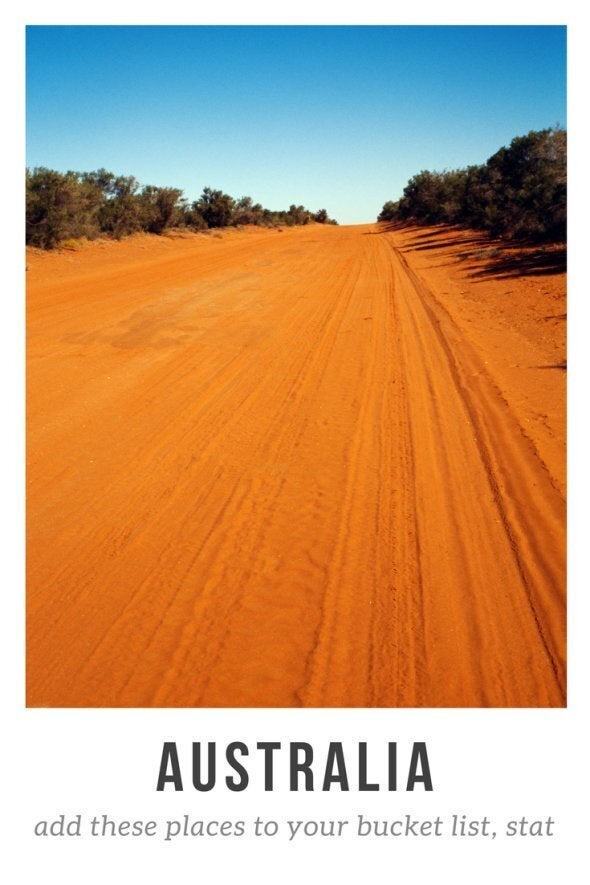 1. Lake Hillier, Western Australia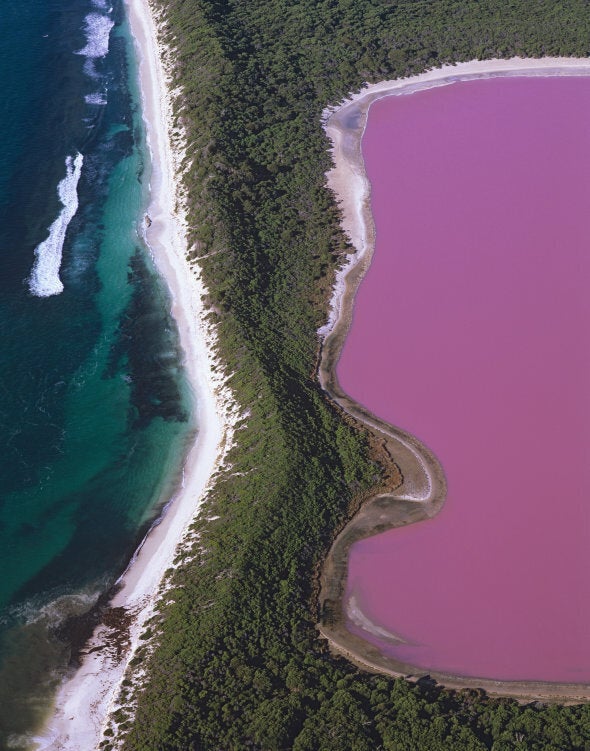 Getting there: Around 720 kilometres south-east of Perth on Western Australia's southern coastline. It's an eight-hour drive or two-hour flight from Perth.
What to expect: If you're looking for a once-in-a-lifetime experience, look no further than Western Australia's Lake Hillier. Located on Middle Island, the largest island of the cluster of islands that make up the Recherche Archipelago off the coast of Esperance, it's bubble-gum pink in colour and stretches for 600 metres wide. The natural phenomenon can be accessed by chartering a plane or boat with nearby tour operators in Esperance.
2. Sunset at Cable Beach, Western Australia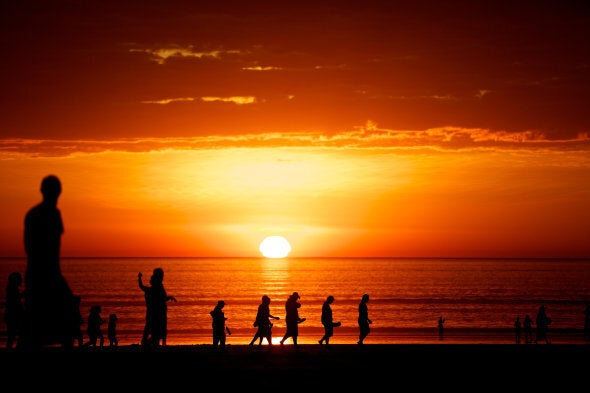 Getting there: Cable Beach is located in Broome, Western Australia's Kimberley region, a two-hour flight Perth.
What to expect: Pristine white sand and clear, turquoise water set against a backdrop of red ochre cliffs. Cable Beach is known for its breathtaking Indian Ocean sunsets. Experience on camel-back or hire a 4WD and cruise the 22 kilometre stretch to find your own private viewing spot.
3. Kakadu National Park, Darwin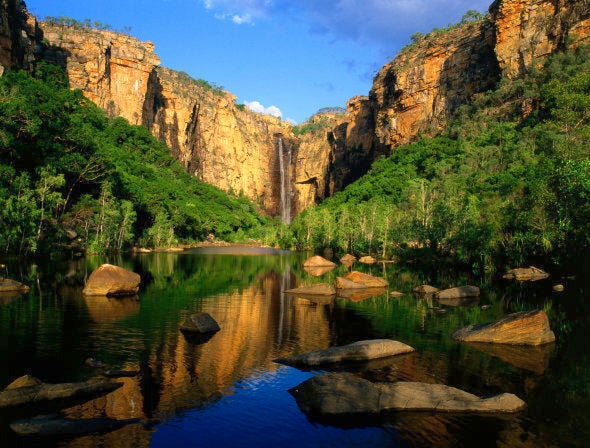 Getting there: Around three hours' drive from Darwin. The best way to experience Kakadu is by couch tour or hiring a car.
What to expect: This natural, untouched landscape stretches for 20,000 square metres. It's World Heritage listed for both its environment and its living Aboriginal culture who have lived in Kakadu for more than 50,000 years. Swim under waterfalls, muse over the Aboriginal rock art or go croc-spotting.
4. Whitehaven Beach, Whitsunday Islands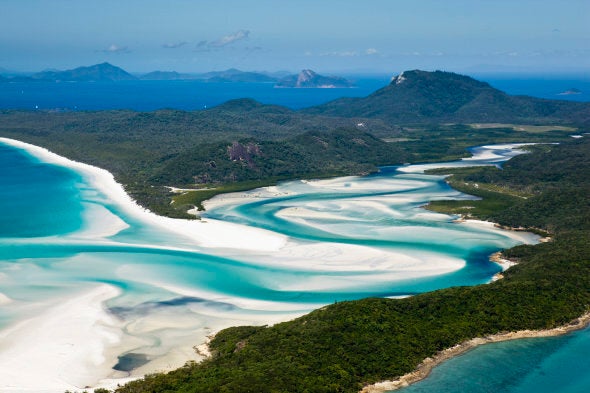 Getting there: It's located in the heart of the Great Barrier Reef, a 30-minute trip by catamaran from Hamilton Island.
What to expect: The softest, whitest sand and the most mesmerising swirls of blue, green water. It's been voted the world's top eco-friendly beach and Queensland's cleanest. There's a bunch of ways to experience this treasure from sailing to seaplane (wear your bathers, you'll land in the shallows).
5. Wattamolla, Royal National Park, New South Wales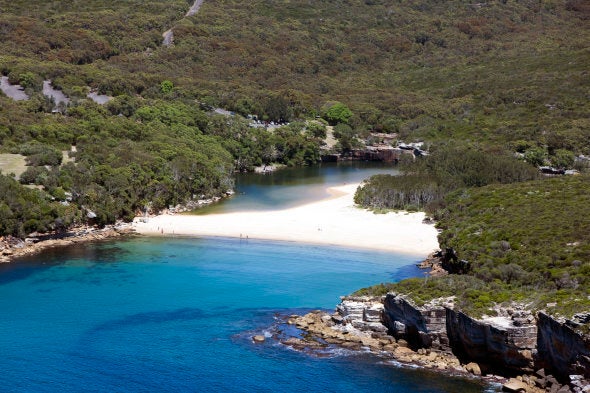 Getting there: The Royal National Park is an hour's drive south from Sydney, head to the Wattamolla Picnic Area in the eastern precinct where you'll find parking.
What to expect: The hustle and bustle of Sydney will feel like worlds away upon arriving in this ethereal hideaway. Swim in the fresh water lagoon, then dive into the salt water ocean. Wattamolla has every one of your swim moods covered.
6. Tamarama, New South Wales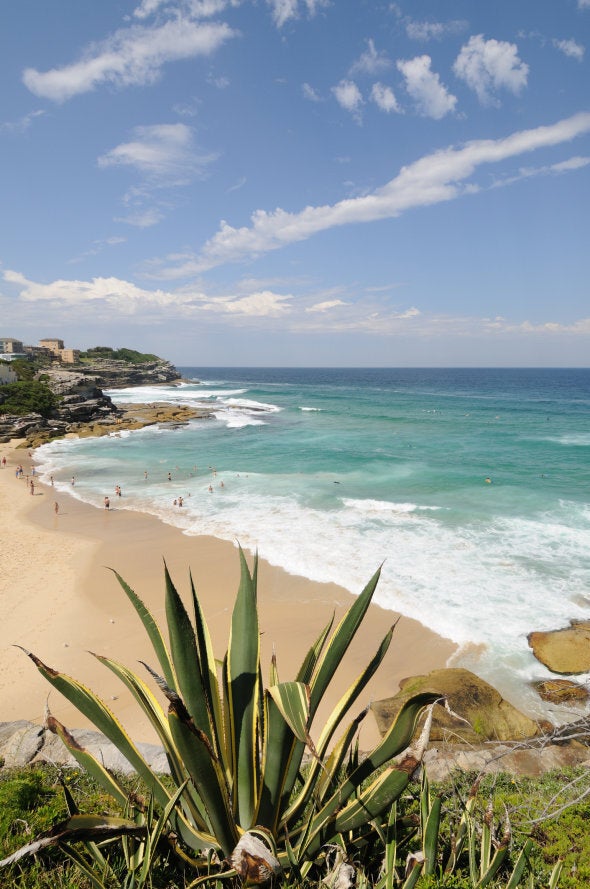 Getting there: A 20-minute drive east of Sydney, there are also regular trains or buses.
What to expect: While Bondi Beach gets most of the attention, Tamarama, a short walk around the cliff is where you'll find a little slice of (quieter) heaven. While it does get busy in the summer, if you head there early before the swell picks up you can soak up the small cove to yourself.
7. The Great Ocean Road, Victoria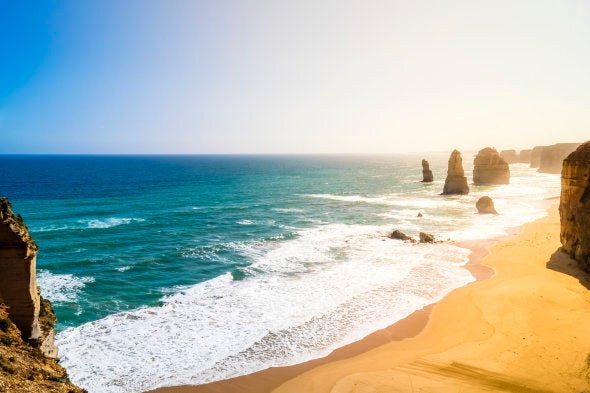 Getting there: A three to four hour drive west of Melbourne, you'll find the Twelve Apostles approximately 275 kilometres along the Great Ocean Road.
What to expect: The most spectacular coastline views, created by the erosion of the limestone cliffs on the mainland beginning more than 10 millions years ago. Twelve incredible rock stands otherwise known as the Twelve Apostles rise up from the Southern Ocean giving you a good dose of perspective and an even prettier roadtrip snap.
8. Coffin Bay, South Australia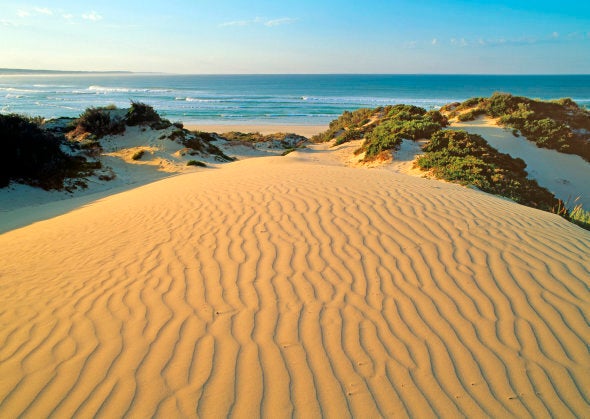 Getting there: Forty-six kilometres northwest of Port Lincoln, Coffin Bay is located on the western tip of Southern Eyre Peninsula.
What to expect: Unspoilt and exquisite bays perfect for swimming (read: no waves) and gorgeous inlets and channels practically made for rock, surf, jetty and boat fishing. It's also home to the Coffin Bay Oyster. Eat your heart out.
9. Freycinet National Park, Tasmania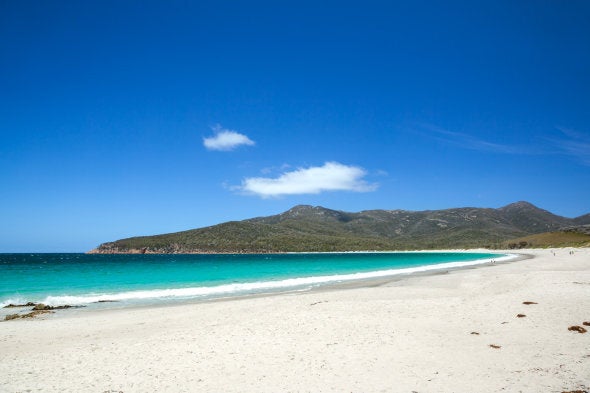 Getting there: Located on Tasmania's east coast, it's around a three-hour drive from either Hobart or Launceston.
What to expect: Wineglass Bay, a regular feature on the World's Best Beaches list is just one of the secluded beaches Freycinet National Park has to offer. There's an abundance of wildlife, walking tracks and lookout points. So much in fact, you'll want to extend your day trip.
ALSO ON HUFFPOST AUSTRALIA