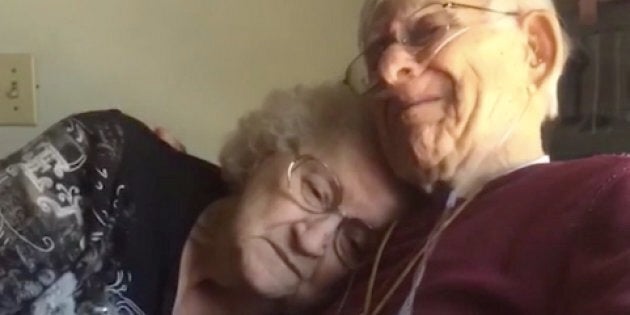 Love really can last a lifetime.
Martin and Rose Napolitano of Scranton, Pennsylvania celebrated 70 years of marriage on June 15. Marking the milestone, Martin serenaded Rose with Helen Reddy's song "You and Me Against the World" as he held her close ― a moment that was captured on video by a family member.
"We did it, honey," Martin told his beloved wife in the video. "We did it. Our grandchildren are proud we did it. 90 and 91― we did it. We did it right to the top."
Martin died in October, making the video all the more precious. Watch the beautiful moment above.