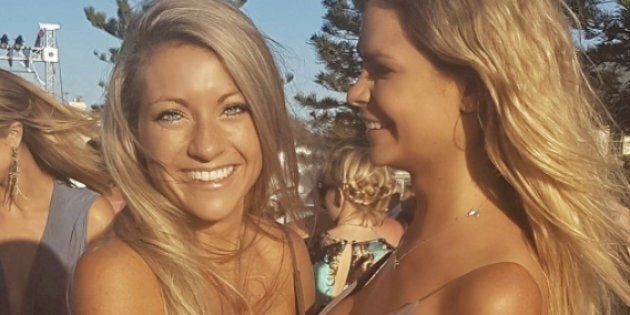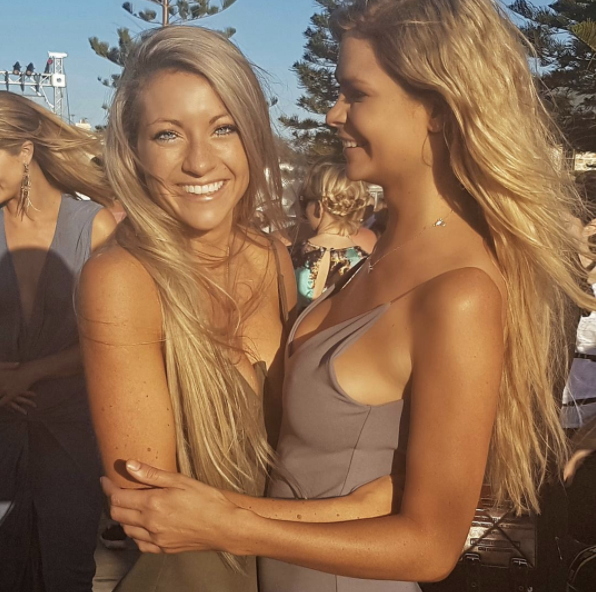 Yes, two "Bachelor" contestants found love with each other. No, they're not doing it for the publicity.
Megan Marx and Tiffany Scanlon appear on the January 2017 cover of Maxim Australia after being named "Couple of the Year." The two revealed that their relationship turned into more than just a friendship before "The Bachelor Australia" even aired earlier this year. One of the "funniest" ― and most pervasive ― rumors they're heard thus far is that their romance is only for "publicity or money."
"I think without people properly knowing us, and seeing us together, it can all seem a bit 'too good to be true,'" Marx told Maxim. "Some people can be fairly negative, but there is also so much support so we are trying to focus on that."
"Usually we just say, 'OK, you can think what you like,'" Scanlon addd. "I don't have the time or energy to spend trying to convince the critics that we are together. It just makes me sad that we live in such a cynical world where a lot of people choose to believe it is a lie rather than having trust and faith in that it is the truth."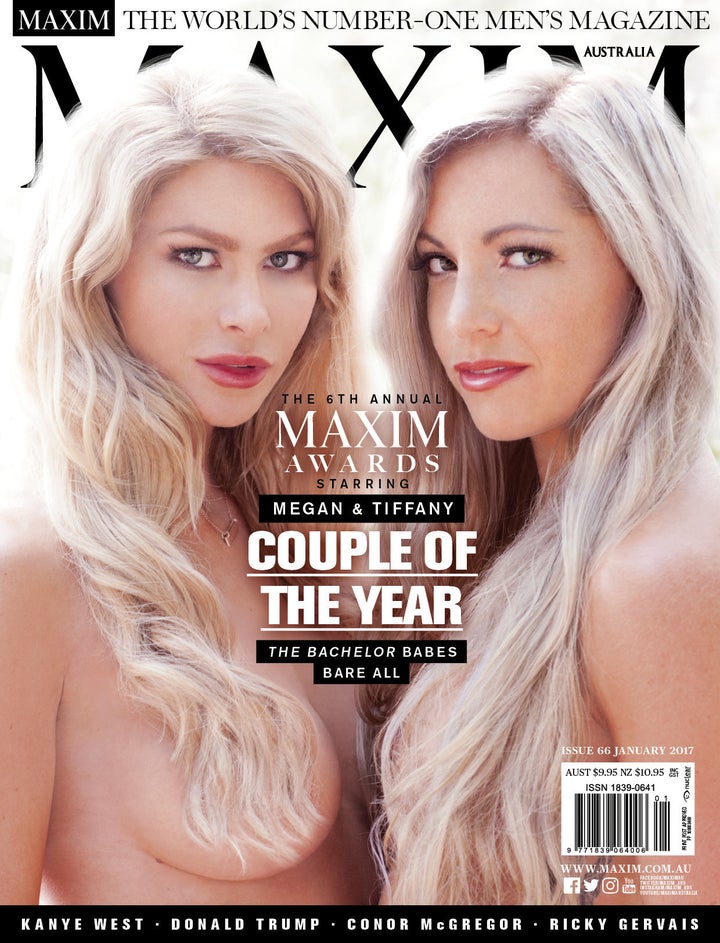 The two hope their Maxim appearance will help change people's mindsets, particularly in their native Australia, where LGBT couples are still fighting for the right to marry.
"I'm feeling really proud, but also hoping it might change some people's attitudes about same-sex relationships," Marx said.
"I feel so incredibly honored and grateful to Maxim for believing in us and for helping us break down barriers and misunderstanding around same-sex relationships," Scanlon added. "I love Megan so much and I'm excited to share that love with Australia."
Scanlon took to Instagram to share the cover and take the haters to task for their issues with her relationship.
"If you think that this is some fake anti feminist lesbianised [sic] sexual male fantasy then you are only aiding in the [judgmental] backward thinking of society whether you are straight, gay, bi or however else you choose to label yourself," she wrote.
You do you, Megan and Tiffany, and thanks for speaking up for the community.