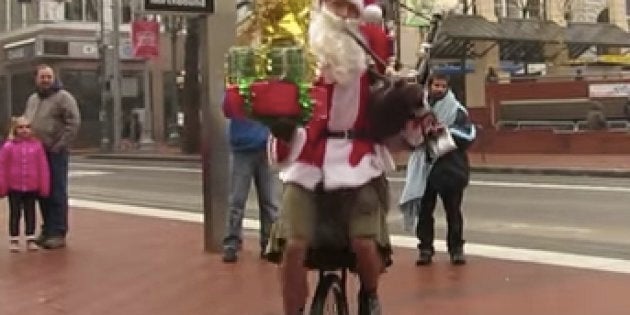 If you've got the talent, this is a great way to celebrate Christmas.
If you can't play the flaming bag pipes while balancing a stack of presents and peddling in circles on your unicycle, this is the next best thing. Video uploaded to YouTube this week shows a man dressed as Santa performing the incredible feat.
Brian Kidd, The Unipiper of Portland, Oregon, makes it look easy as he plays an impressive rendition of "Ode to Joy."
And yes, he also has a tree costume.