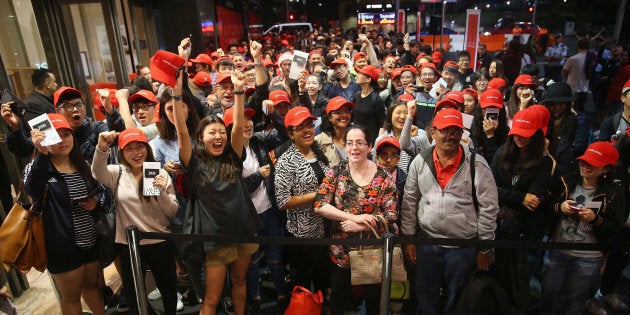 It's the biggest shopping day of the year and Australians are ready to go with $2.3 billion expected to exchange hands in the 24 hours of Boxing Day sales on Monday.
Retailers around the country opened their doors to excited shoppers as early as 5AM with sales expected to be 2.9% higher than last year's rush, according to the Australian Retailers Association (ARA).
"We anticipate this Boxing Day to be stellar, with consumers predicted to spend almost 3% more than last year."
New South Wales and Victoria are expected to be the states that spend the most on Boxing Day, with close to $2.5 billion to be spent in New South Wales alone between the 26th and 31st of December in the second consecutive year of unrestricted sales around the state, according to the Retail Council.
Acting CEO of the Retail Council, Steve Wright said: "The decision by the NSW Government to introduce state-wide Boxing Day trading has been a stand-out success for retailers, consumers and the state economy and workforce,"
"New South Wales contributes on average 40 percent of the nation's approximately 33,000 annual Christmas casual workforce."
Leisure products, electronics, household goods, clothing and footwear are expected to be the products that fly off the shelves first, according to the Retail Council's Christmas Spending Index.
"When surveyed on what [shoppers] are hoping to buy, clothing (73 percent), electronics (44 percent) and homewares (40 percent) were the highest scoring categories," Wright said.