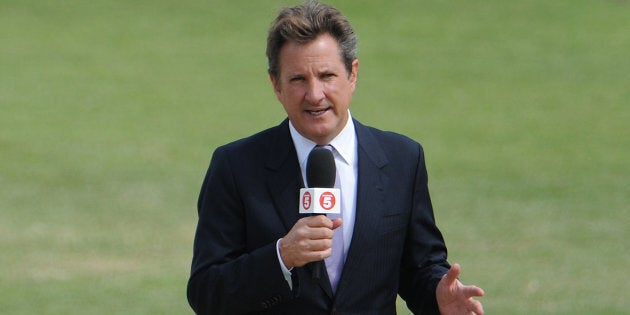 Channel nine commentator Mark Nicholas has been released from hospital and told to stay home by bosses, despite wanting to return to the commentary box for Day Two of the Boxing Day Test.
Nicholas was taken to hospital from the Boxing Day Test at the MCG on Monday after receiving medical treatment by paramedics.
The 59-year-old wasn't on air at the time but suffered from abdominal pains. After his condition improved in the afternoon, he was reportedly released from hospital on Monday night.
"While he wants to return to the Nine Commentary team today, his bosses have insisted on a day's rest," a Nine spokeswoman told The Herald Sun.
"He has again thanked everyone for their good wishes and support."
A Nine spokesperson said: "During a break today, Mark Nicholas had some abdominal pains. He has gone to hospital for appropriate checks."
The extent of the medical issue is not yet clear, however Nicholas was said to have been sweating profusely and physically struggling when medical treatment was called.
Nine's cricket boss Tom Malone accompanied Nicholas to hospital where the 59-year-old is in a stable condition and now undergoing tests.