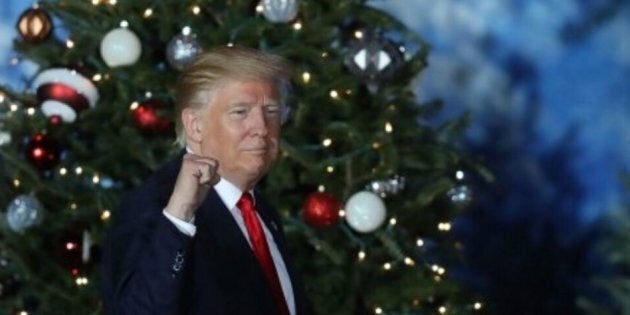 Twitter users couldn't resist poking fun at Donald Trump's Christmas tweet over the weekend.
The president-elect wished his followers "Merry Christmas" on Sunday morning with what appeared to be a photograph of just himself walking past a Christmas tree, with his fist raised and clenched:
He followed it up five hours with this message:
While some tweeters thanked PEOTUS for his festive wishes, many poured scorn on the image.
One dubbed it a "lazy screencap" and dozens of others questioned why his wife, Melania Trump, and other family members weren't included in the shot.
"Why the hell would your Christmas picture be you, alone, making a tiny fist?" asked one user. Here are some of the most popular replies we've seen so far: