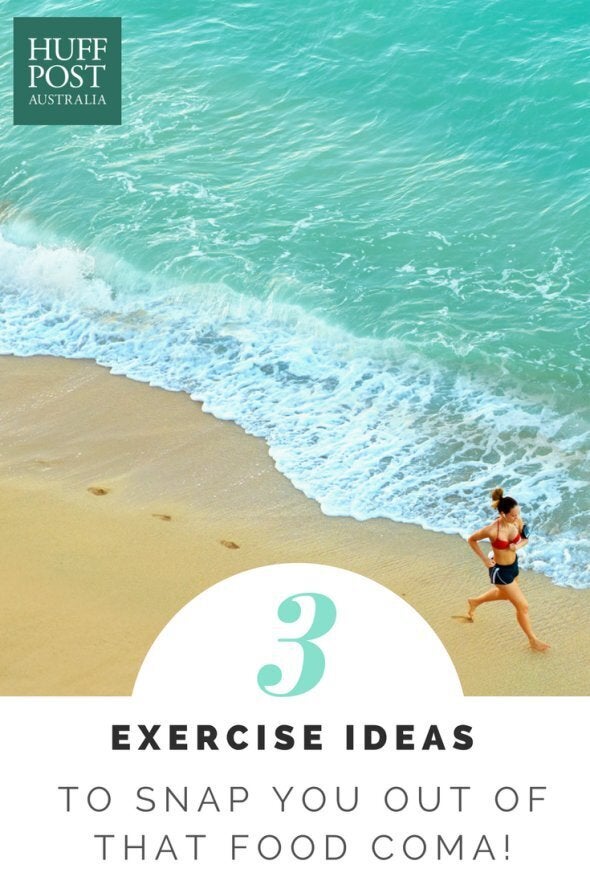 In a perfect world, a mince pie for breakfast followed by a handful of Favourites would be good for us. As would lying stationary, probably landscape on a pool lilo for most of the day.
It's a nice, momentary thought. But the reality is we'd all be pretty unhappy with our waistlines. And that's no way to live.
While we're certainly not endorsing putting down that mince pie (they need to be eaten!) getting your body moving over the break, particularly after a big eating day is important.
"The day after an alcohol or food splurge, your body is still running on what you've put into your body the previous day and that will be stored, unless you do some light cardio to help break it down," Ben Lucas, personal trainer and founder of Flow Athletic told The Huffington Post Australia.
Ahead, Lucas outlines his go-to exercises for those days between Christmas and New Year when you're likely still recovering from your food coma, the pool beckons and your motivation is dwindling.
1. Soft sand running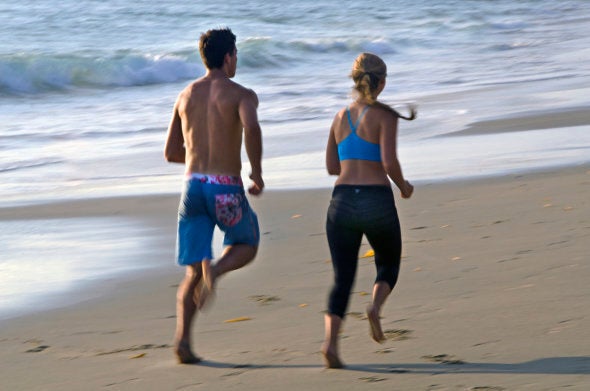 "First thing's first, get outside! Just being outdoors in the fresh air is motivating," Lucas said. And if you're near a beach, even better.
"Soft sand running is a low intensity workout, but one that'll get your legs firing," explains Lucas.
"Being on an unstable surface means you'll have to use the smaller muscles in your feet and legs for support. It will also work your calves, core and glutes," Lucas said.
It can be pretty tough on your feet though, so if you're a beginner start with just 20 minutes.
2. Bodyweight exercises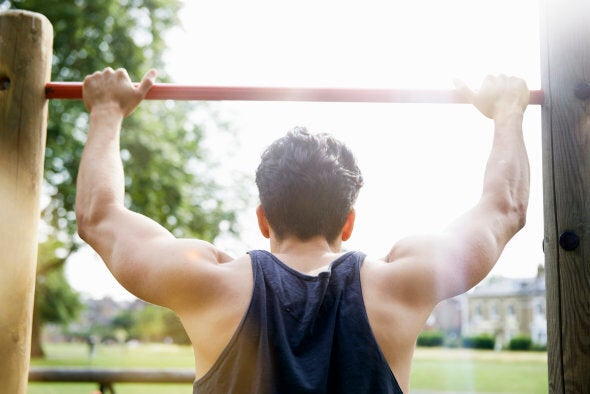 "A strength workout using your own body weight means you don't need any equipment and it can be done at home, outdoors or indoors," Lucas said.
Look to combine push-ups on your toes or knees, a bodyweight squat a burpee or a pull-up [if you have a bar available] and work for three minutes on, one minute off and three minutes on again," Lucas said.
You want to aim for 30 to 45 minutes, so aim for upwards of five sets.
3. Stairs or hill sprints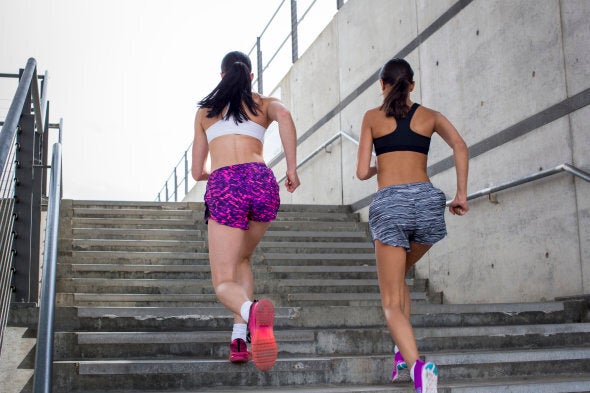 Don't worry, you won't be sweating for long. "Another high intensity workout guaranteed to burn calories," Lucas said.
Try sprinting up and down 10 times. Followed by a warm down jog. That mince pie? It's almost like it never happened.
ALSO ON HUFFPOST AUSTRALIA