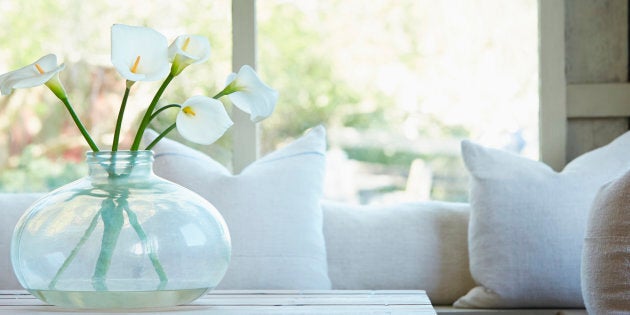 Fact: a clean, well-styled home can make you feel like a brand new human.
Sadly, we're all so terribly busy that this minty-fresh feeling gets forgotten, trapped somewhere between procrastination, hassle and probably far too many bobby pins.The good news? A new year means a fresh slate. And that too, extends to your home habits.
Interior design duo Christina Symes and Jessica Stewart of We Are Triibe, who recently collaborated with renovation specialist The Blue Space, confirm tidiness is key to ensuring your space looks and feels great.
"It's a real art to own and showcase a lot of items whilst ensuring everything has a purpose and doesn't just feel like clutter," Symes told The Huffington Post Australia.
Steve Cordony, Belle magazine's style-editor-at-large agrees and said in order to create a renewed sense of order in the home it's about ensuring the styling is both beautiful and functional.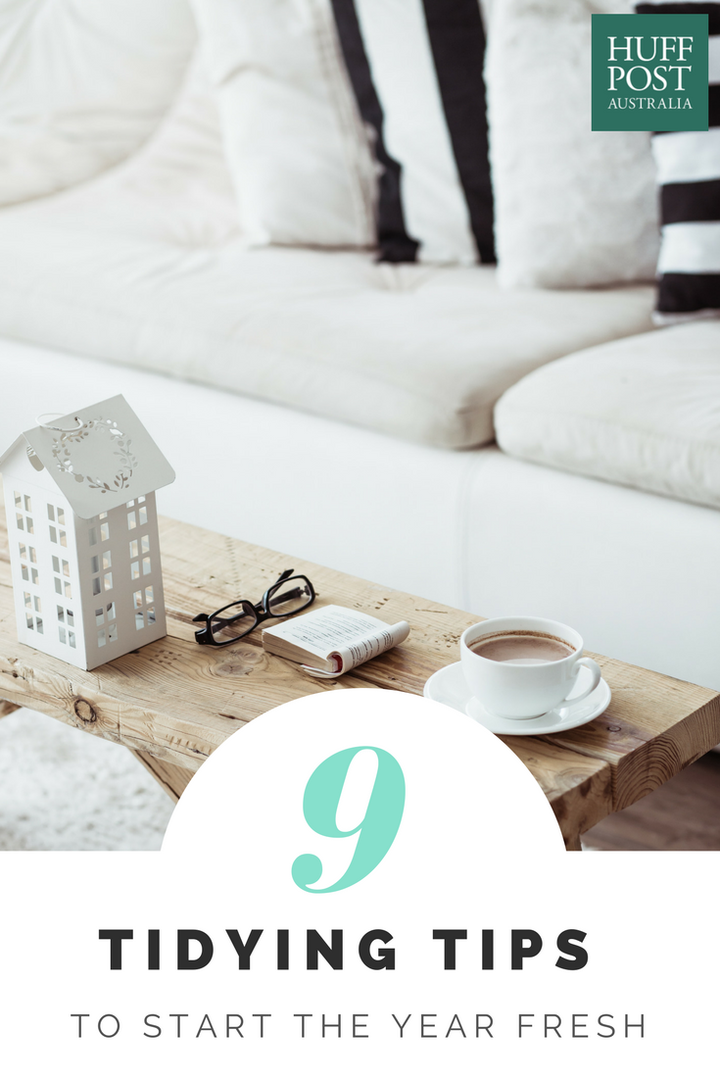 1. Part ways with unnecessary clutter
"Instantly make your space feel rejuvenated by cleaning out unnecessary items you've accumulated over the past year, including stacks of magazines, old mail and receipts and the little bits and bobs you collect along the way," Stewart said.
2. Store and clean as you go
"Stacking items off to the side of your kitchen counter and not wiping things down and vacuuming often enough is the catalyst for a home to get out of hand. Storing things away and cleaning as you go will ultimately make your space feel great and stress-free to come home to every day," Symes said.
3. Add storage
"Tidiness is definitely a major element in styling your space. That's not to say you have to have your home looking like a design showroom, but using decorative trays or boxes to store everyday items such as remotes or papers allows you to fuse chic styling that is also functional," Cordony told HuffPost Australia.
4. Tend to the nooks and crannies
"Wiping off dust from shelves, window sills and skirting boards regularly will always help to keep your home feeling fresh," Symes said.
5. Make it sparkle
"Sugar soaping any marks and scuffs off your walls and wiping the dust off window sills and skirting boards will breathe new life into your home," Stewart said.
6. Shake things up
Cordony, who recently helped everyday Aussies find their inner style as part of the Laminex Inspired By series said falling into a style rut can be avoided by every few months taking away all the accessories, objects and soft furnishings in the living, dining and bedrooms and re-style from scratch.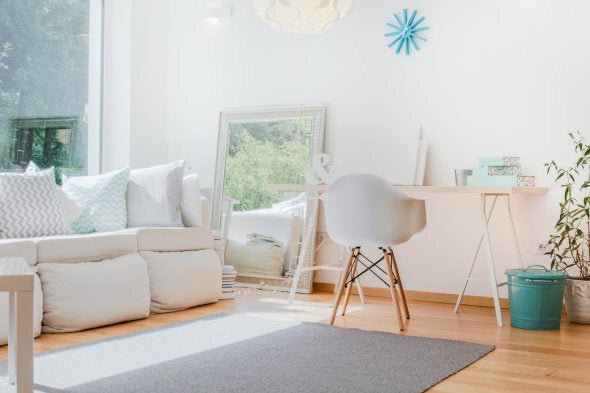 "There's something rejuvenating about starting with a clean slate and introducing items in new positions to give them a new lease on life."
7. Out with the old
"Place unwanted items on Gumtree and put the money towards something you actually love," Symes said. Don't feel confident your new purchases will work with what you already have?
"Start a Pinterest board with images of the items you do have and then add images of new products you have your eye on, this way you can see what works and what doesn't without breaking the bank first," Symes said.
8. Make it a habit
"Ensuring cushions are fluffed and beds made are everyday things that instantly make your space feel neat and styled," Cordony said.
9. Add nature
Flowers and indoor plants are a surefire way to re-energise your space.
"Keep them looking fresh by re-cutting stems and refreshing the water every few days," Cordony said.
ALSO ON HUFFPOST AUSTRALIA