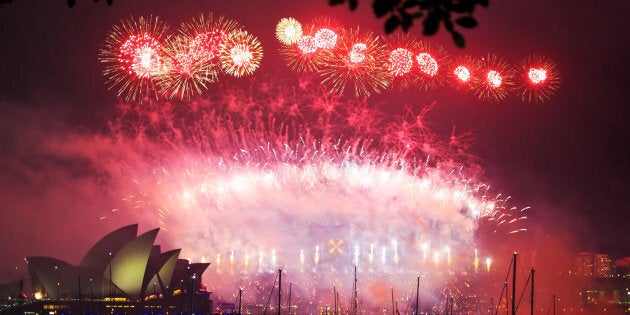 Sydney's New Year's Eve fireworks display will include tributes to David Bowie, Prince and Gene Wilder as part of a tribute to entertainment legends who passed away this year.
Authorities are in the final stages of preparing for Saturday night's spectacular and barges on the harbour are loaded with 120 tonnes of fireworks ahead of the annual display.
The City of Sydney said this year's extravaganza would include new pyrotechnics that would act as "centre stage" tributes to Bowie, Prince and Wilder.
"This year sadly saw the loss of many music and entertainment legends around the world. Celebrating their music as part of the Sydney New Year's Eve fireworks displays is an opportunity to reflect on the year that's been and celebrate what the future holds," Sydney Lord Mayor Clover Moore said.
"Sydney is especially significant for David Bowie, who called Elizabeth Bay home for a decade from the early eighties, filming music videos and recording an album here.
"Prince performed in Australia many times and his Sydney Opera House concert was one of his last. And I know children and adults everywhere will delight in the colourful Willy Wonka moment during the midnight fireworks."
Bowie died in January from liver cancer, while Prince passed away in April from an accidental drug overdose. Wilder dies from complications related to Alzheimer's disease in August.
The fiery NYE tribute sits alongside this year's theme "Welcome to SydNYE" and follows past years that have focused on themes like "Shine", "Inspire" and "City of Colour".
The fireworks tribute is expected to be accompanied by a soundtrack inspired by Prince and Bowie.
The biggest night on Sydney's calendar, New Year's Eve will see around one million revelers pack the harbour foreshore, while an estimated one billion people will watch worldwide on television.
This year, Sydney's annual big night is also being streamed live on Facebook, which organisers expect to reach a global audience of more than 10 million Facebook followers.
Sydney NYE celebrations key times
6pm – Aerial displays above Sydney Harbour by flying ace Matt Hall
8.30pm – start of the Sydney Harbour Bridge Pylon Projections
8.38pm – Welcome to Country ceremony
9.15pm – Harbour of Light Parade
Midnight – Main fireworks display