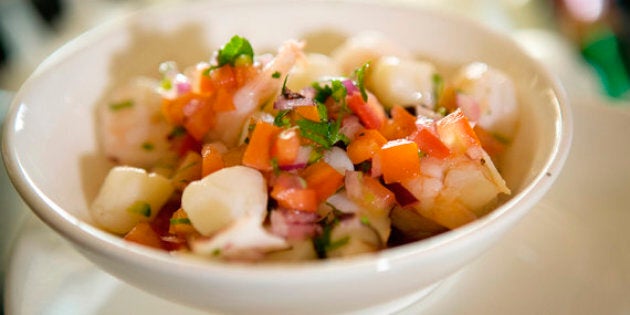 The world is full of delicious things to eat, and we're willing to bet you haven't tried enough of them. In fact, we'll go so far as to wager that you haven't tried anything new this month at all.
We don't blame you ― it's easy to get stuck in a food rut. (This editor has eaten the same breakfast of peanut butter toast with banana for almost five years straight.) But it's time we all pushed out of our comfort zone and got adventurous, in the name of great food and the new year.
You might not be able to travel all over the world, eating your way across the globe like famed chef Anthony Bourdain. But there are a lot of new foods you can try without a passport. Some of that is thanks to international food markets, others are accessible because they can be made in the comfort of your kitchen ― but all of them deserve some time on your plate in the coming year.