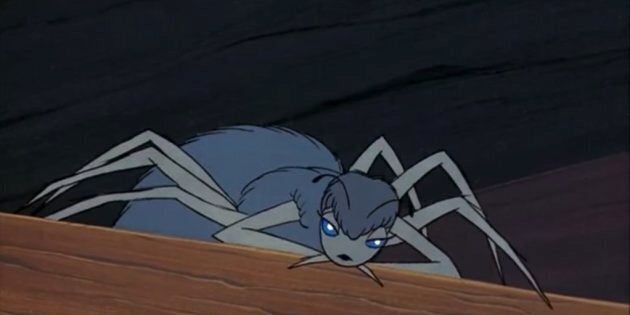 Debbie Reynolds was best known as a Hollywood song-and-dance icon.
She played her most notable roles in the 1950s and '60s, in movies such as "Singin' in the Rain" and "The Unsinkable Molly Brown." But the 84-year-old actress, who died Wednesday, just one day after her daughter Carrie Fisher's untimely death, experimented with a variation of roles throughout her 68-year career. She affected generations with her undeniable talent, even making a significant impression in children's programming.
Here are a few notable and surprising roles Reynolds tackled later on in her career. You may have forgotten, or never knew, she played them:
She voiced Charlotte in Hanna-Barbera's animated movie "Charlotte's Web."
She played Bobbi Adler, Grace's mother, in "Will and Grace."
She voiced Lulu Pickles, Tommy Pickles' step-grandmother, in "Rugrats."
She played Aggie Cromwell in "Halloweentown."
Reynolds' "Halloweentown" co-star Kimberly J. Brown remembered the actress on Facebook, writing in part, "Her sparkly smile warmed every room she was in, and her jokes about her amazing career and life would make your stomach hurt with laughter. Making people happy through her performing was her favorite thing to do, and she showed me at a young age what a gift it is to be able to do that for people."
Rest in peace, Debbie Reynolds.