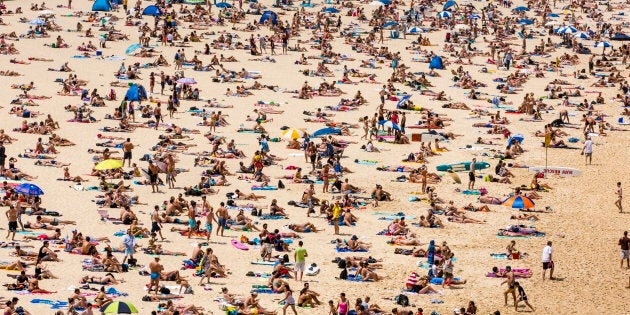 Australia is waking up to a new year after a night of celebrations across the country to ring in 2017.
As many of cities around the world continue to celebrate the new year, millions of Aussies are getting 2017 underway following festivities last night.
Meanwhile, police in capital cities praised the behaviour of revellers last night, saying most people acted responsibly.
Operation Talisman Commander, Assistant Commissioner Mick Fuller, said the vast majority of revellers enjoyed their celebrations with family and friends without incident.
"There were more than one million people around the Sydney foreshore tonight and while police responded to a number of incidents during the operation, most people were well behaved," Assistant Commissioner Fuller said.
He also had some words for those continuing celebrations.
"For those of you continuing your festivities into the morning, I urge you to act responsibly, know your limits, and look out for your friends who may be intoxicated or vulnerable."
In Queensland, the ABC reports that there 400 people charged throughout the state on New Year's Eve, including 88 in Brisbane. Police said the numbers were better than the previous year.
Victoria police were pleased with the revellers celebrating the New Year. Deputy Commissioner Andrew Crisp said he was pleased to see people out and about having fun and enjoying the festivities safely and respectfully.
"The overall good behaviour exhibited by crowds overnight was pleasing," he said.
"There were a small number of people who did the wrong thing but they were dealt with by police so they didn't spoil it for others."