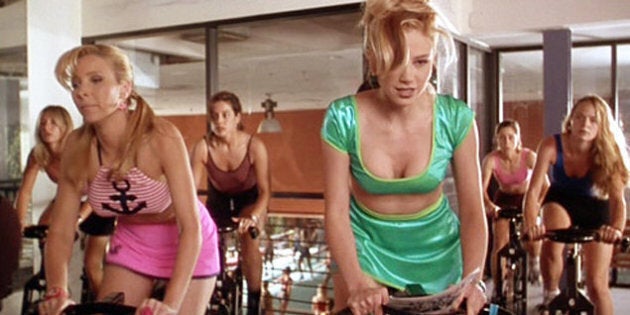 This January we're launching Gym Buddies, an online fitness community to help make lasting changes towards a healthier lifestyle.

Whatever your fitness level - complete beginner or seasoned pro looking for a new challenge - we've got something for you. For daily fitness motivation straight to your inbox, sign up to our newsletter here.
Motivating yourself to go to the gym can be hard at the best of times, but it's especially tough when you've been sat on your arse drinking wine and eating pigs-in-blankets for a month.
That's why we believe it's essential to get yourself a workout buddy.
Whether it's a real-life friend or someone you met in the gym, your pal can help you get fit and, most importantly, stay fit.
Here are 15 reasons that exercising with a friend is better than going it alone.
1. It's harder to cancel...
You're not just letting yourself down, you're letting THEM down.
2. And you can't leave early.
They'll be watching.
3. You can catch up without spending money...