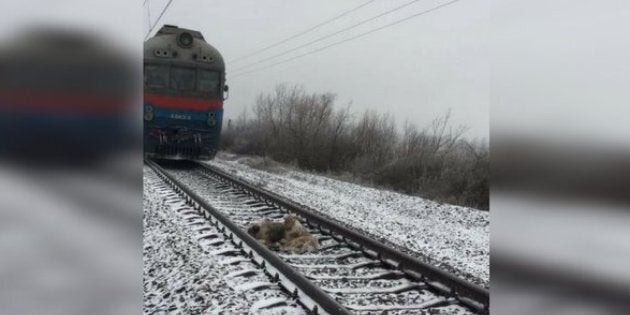 A brave dog risked its life for two days over Christmas to protect an injured friend.
On Dec. 25, a train conductor outside of Tseglovka, Ukraine told locals that he had spotted two dogs huddled together on the tracks.
One was too injured to move, so the other huddled close to keep it warm, pressing its friend's head down every time a train passed overhead.
Denis Malafeev, who captured video of the two canines, wrote on Facebook that it was hard to rescue the injured dog because its friend was so protective.
Malafeev wrote that the dogs, Panda and Lucy, have since been returned to their original owners.