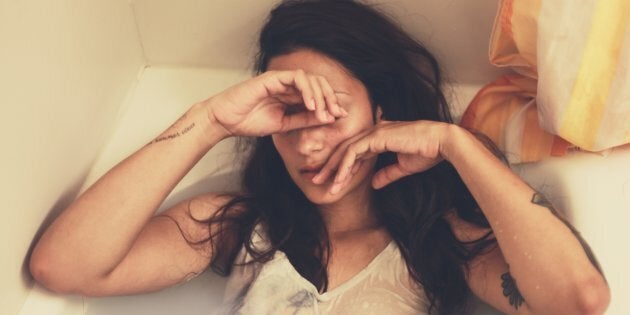 Ah, the summer holidays. It's a time for beach swims, sundowners, too much good food and too few zzz's. Though, sadly, the good time you have can result in bad news for your complexion.
Don't worry -- we're not saying the answer is kale and coconut water all holidays, and with the majority of the silly season behind us now anyway, it's all about going into repair mode.
Here, some quick and genius fixes to make you look like all you did was meditate all summer holidays.
Double up on masking
Sheet masks were king in 2016, and while they are great for restoring hydration and radiance, you might need to draw out impurities first.
Start with a clay based mask, (like any of these ones from Dermalogica, Sodashi or L'Oreal Paris), which will mop up any oil and bring blackheads and other blockages to the surface. Once it has set, towel it off with a warm, wet face washer.
Then, apply a sheet mask second (we love the ones by Ella Bache, Skin Republic and Sephora Collection). This is best done at night so you can massage in the residue serum after the cloth is removed (never rinse your face after a cloth mask) and go straight to bed.
Hello, brand new skin in the morning.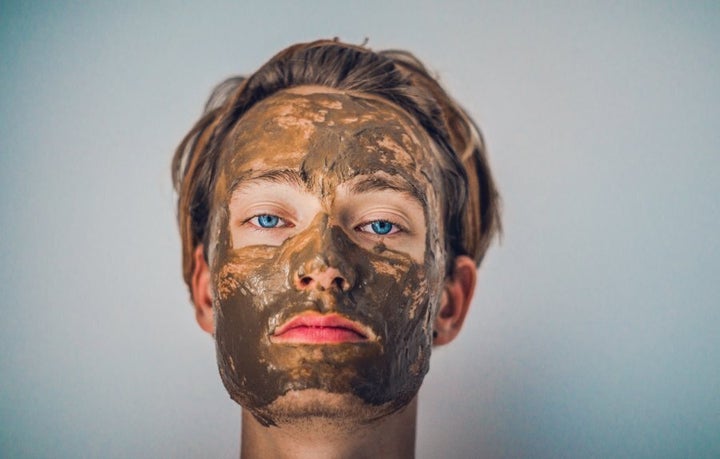 Try at home needling
At home needling sounds kinda scary, and to be honest it is a little, the first time, anyway. A derma-roller (like this one from Skinstitut is used over a clean, dry face to (very gently) make teeny tiny holes in the skin.
The roller head is covered in stainless steel micro-needles, which pierce the skin, stimulating circulation and also helping to carry the skincare you'll apply afterward deeper into the layers of the skin. You know how they aerate grass before it is fertilised? It's just like that.
The key with derma-rolling is less is more. Pressing too hard or going over the same area repeatedly could have negative effects, so follow the instructions and be sensible.

Try a mini massage
Many of us know the benefits of massage for our body, but not many bother extending it to the face. A facial massage is particularly good for mornings when you're hungover as it'll literally help stimulate life back into your complexion by way of increased circulation.
Use a facial oil (we like JoJoba Oil for combo or oily skins as it helps control the skin's natural oil flow, or Tarte Maracuja Oil for drier complexions) and spend three to five minutes massaging it in.
Using the tips of your fingers, firmly massage from the chin upward and outward in a circular motion. Do the same in smaller circles around the eyes and on the brow bone, then finish at the forehead.
Check out this nifty video on how to do various effective at-home facial massages:
Swipe on an acid
Visualising using acid on your skin can make you think of red, peeling skin (AKA Samantha from SATC at Carrie's book launch), but at-home acids are gentle enough to use without supervision, yet still effective.
Alpha hydroxy acid (AHA) and beta hydroxy acid (BHA) both chemically exfoliate the skin by breaking down the dead skin cells which sit on top of the dermis. Dead skin cells make your overall complexion look dull and your foundation patchy. Sounds hard-core, but acid exfoliation is actually safer than manually scrubbing your face with granules, as the acid is clever enough to differentiate between dead and healthy skin.
So forget expensive facials or waiting weeks for results -- doing any of the above will transform your skin pretty quickly.
ALSO ON HUFFPOST AUSTRALIA