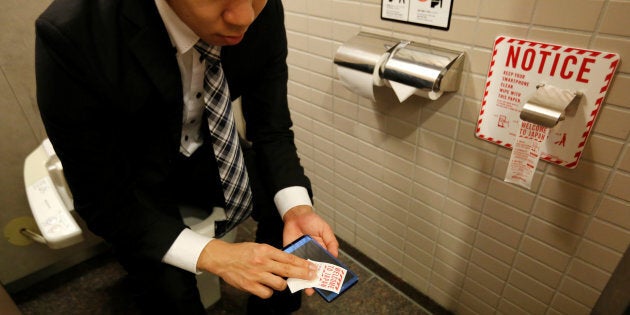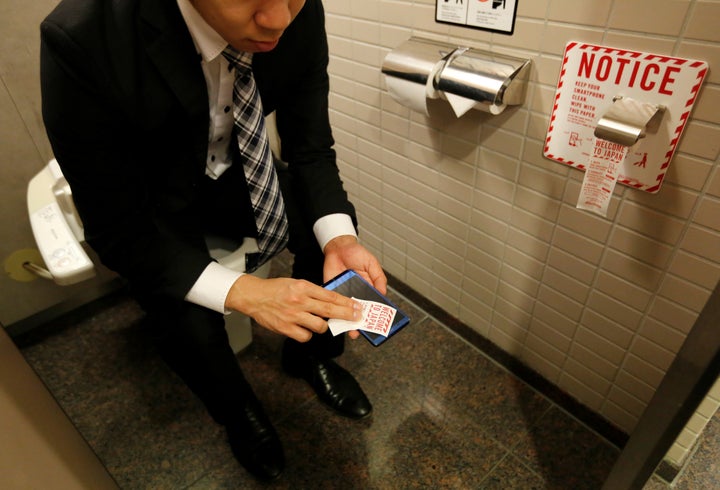 The company even posted a helpful instructional video on how to use Japanese toilets and bidets (which it calls a "shower") as well as the new smartphone wipes.
The wipes will be in some of the Narita bathrooms until March 15, NTT Docomo said.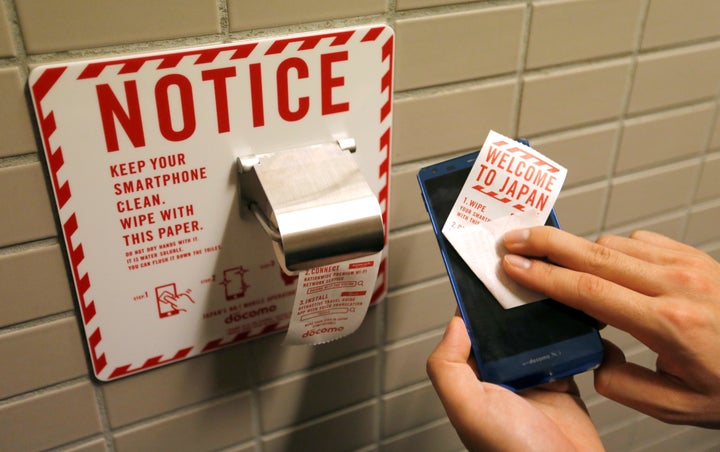 The wipes also double as ads for NTT's wifi service, as well as a travel guide app that offers voice translation for visitors to Japan.
But no matter where you are, giving the phone a wipe isn't a bad idea: A 2012 study for the Wall Street Journal found poop germs on all eight of the cellphones randomly tested, while a University of Arizona study found that phones are 10 times germier than the typical toilet seat.