A family got a nasty surprise when their little boy asked Amazon's digital assistant 'Alexa' to play some of his favourite songs, with the device serving up porn suggestions instead of tunes.
The video posted on YouTube sees the adorable toddler ask the interactive device to "play digger, digger" repeatedly but then suddenly things go really, really south.
At first Alexa doesn't recognise what the kid is asking, saying she can't find the song requested but on the third try she determines it's porn he's after. Calm down Alexa.
"You want to hear a station for porn detected, porno ringtone...hot chick amateur girl sexy," Alexa announces as the kid's parents start to shout in horror.
The device then continues to spout rude words as the parents respond with "No! No! No! Alexa stop!" before erupting in laughter.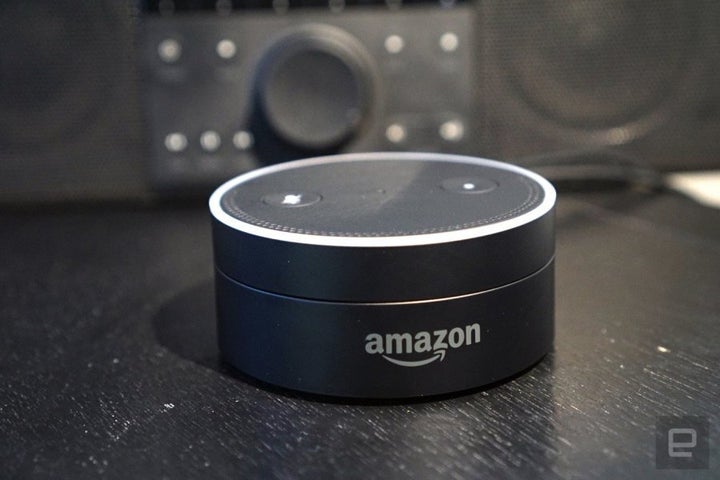 The device the toddler is using is an Amazon Echo, a wireless speaker and voice command device that can perform a number of household requests.
Alexa is the voice service that powers Amazon Echo and provides capabilities or skills to interact with devices using voice, Amazon's website explains.
"Examples of skills include the ability to play music, answer general questions, set an alarm or timer, and more," Amazon said. Looks like Alexa missed the mark on this one.
ALSO ON HUFFPOST AUSTRALIA