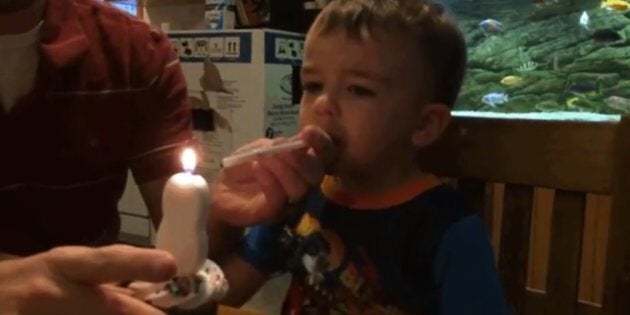 As the ratio of saliva to cake gradually increases, but the flame stays lit, the dad tries to explain how to blow.
With no luck, he goes to get a straw to help.
Commenters have been praising the dad for his patience, mammabarry said: "Great to see real patience and coaching, rather than doing it for the kid."
"I've realised how little patience people have for their own kids. How do you expect them to learn if you don't have the time to teach them," said bobisme.
And it seems his patient nature is rubbing off, as marriedwithdogs said: "And look at that child's patience for waiting to come back...nine out of ten children would have grabbed it."
Well done dad.