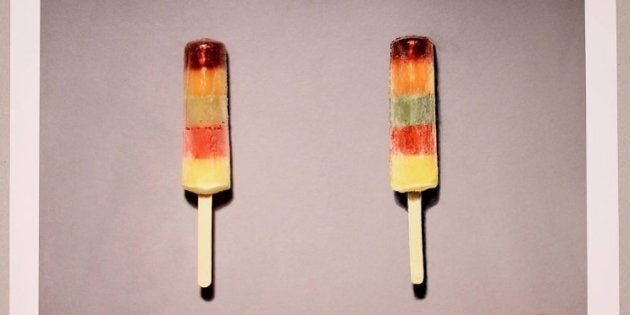 Let's face it -- being an amazing artist is a tough feat for anyone and there's nothing more entertaining than when there's someone who can blow your mind with their creative skill.
Meet Howard Lee. He's a master of artistic illusion and his works of art will make you never believe your own eyes ever again.
Lee has an amazing talent for drawing lifelike still images that replicate everyday items. In fact, his drawings are so realistic, it's often too hard to tell the difference between what is drawn and what is reality.
From food to animals to beachside toys, check out some of Lee's unbelieveable work below.
Can you tell which is real? We know we can't.
ALSO ON HUFFPOST AUSTRALIA