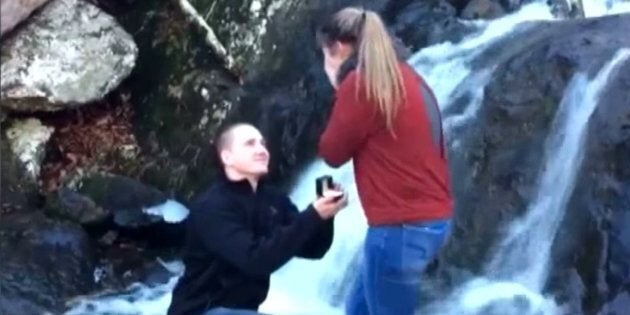 Be real careful about where you pop the question.
Isaiah Adams recently proposed to his girlfriend, Grace, in what no doubt seemed like a picture-perfect setting: Maryland's Cunningham Falls.
Then, in a flash, the ring was gone, falling into the cold waters below.
"I was crying with happiness but then I was crying with fear at the same time. I looked up and his face was just shock," Grace told "Inside Edition."
The ring was never found, but the show reported that the couple plans to get married anyway.
At least they still have their love, right? Here's hoping Adams didn't take that two months' salary thing too seriously.