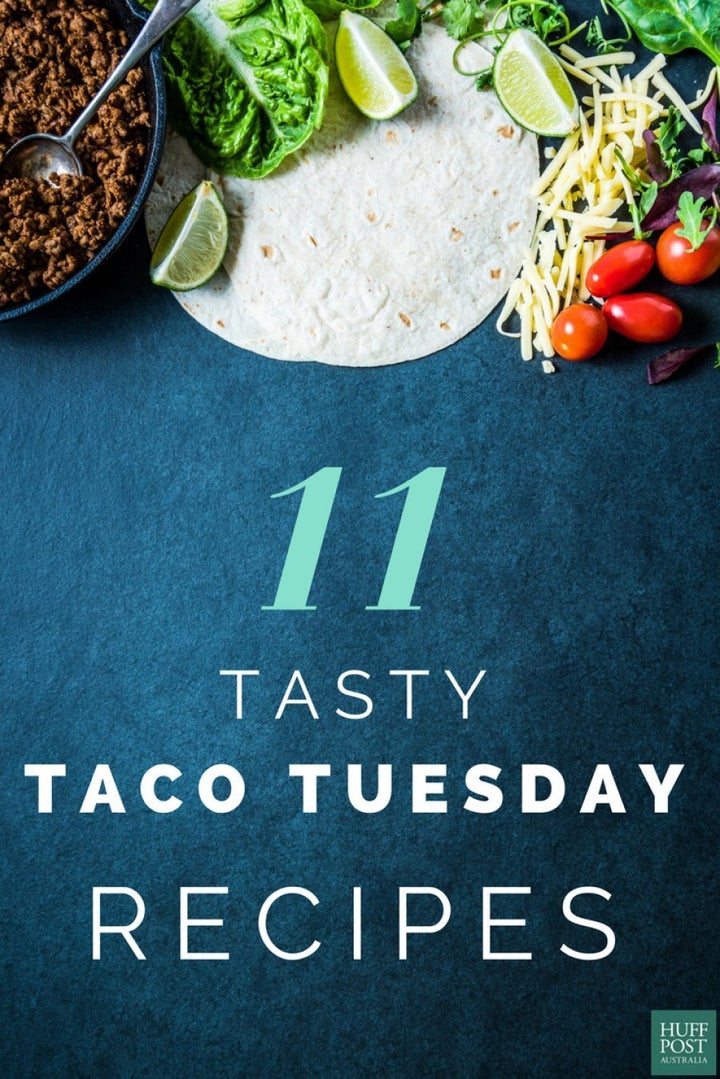 Taco Tuesday is the best food day ever invented -- not that we need an excuse to eat tacos. But somehow having a specific day for making and eating all the tacos makes it all the more delicious.
There are just so many different opportunities: pulled pork tacos, bean tacos, fish tacos, pulled jackfruit tacos, baked tacos, greasy tacos, colourful tacos, we could go on...
Here are 11 droolworthy recipes to make this (and every other) Taco Tuesday.
1. Sizzling pork tacos
Heavily spiced strips of pork shoulder fried crisp in a pan is what you can expect from this delicious recipe. You'll need pork shoulder, garlic, cumin, chilli and just 30 minutes to make these tacos, served with warm corn tortillas and tomatillo salsa. Sold.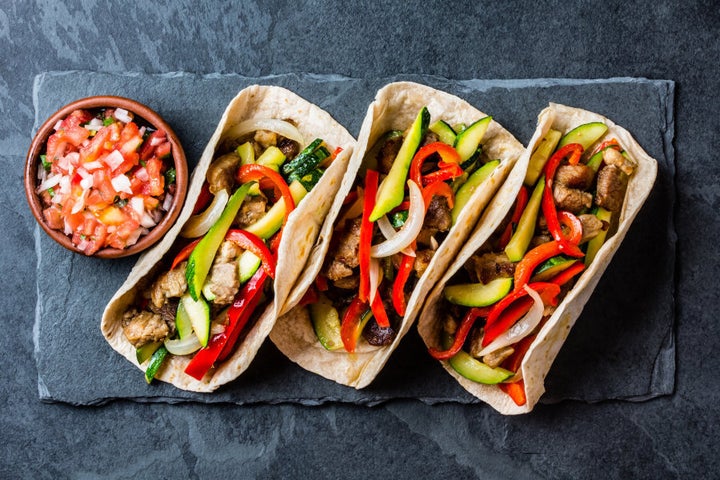 2. Spicy prawn tacos with garlic coriander lime slaw
If you want tacos that really pack a flavour punch, try these prawn tacos spiced with chilli, cumin and cayenne pepper, and served with a cabbage slaw tossed in a garlic coriander lime sauce. Wow.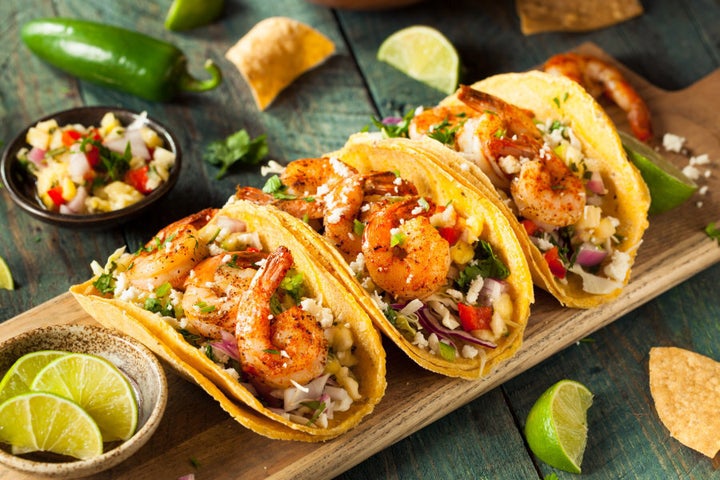 3. Sweet corn and black bean tacos
Swap the meat for hearty spiced black beans, served in soft tacos with a sweet corn and feta salad. This tempting taco recipe will satisfy both vegos and meat eaters alike.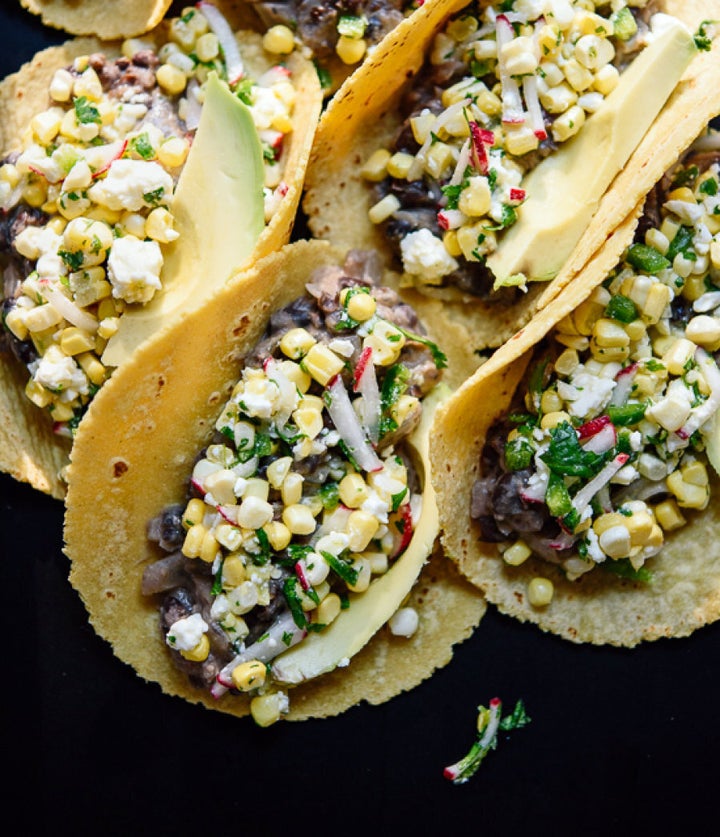 4. Slow cooker smoky pulled pork tacos
Love tender slow cooked pork? These pulled pork tacos with a fresh Mexican inspired slaw are for you. In fact, only four ingredients stand between you and this smoky pulled pork.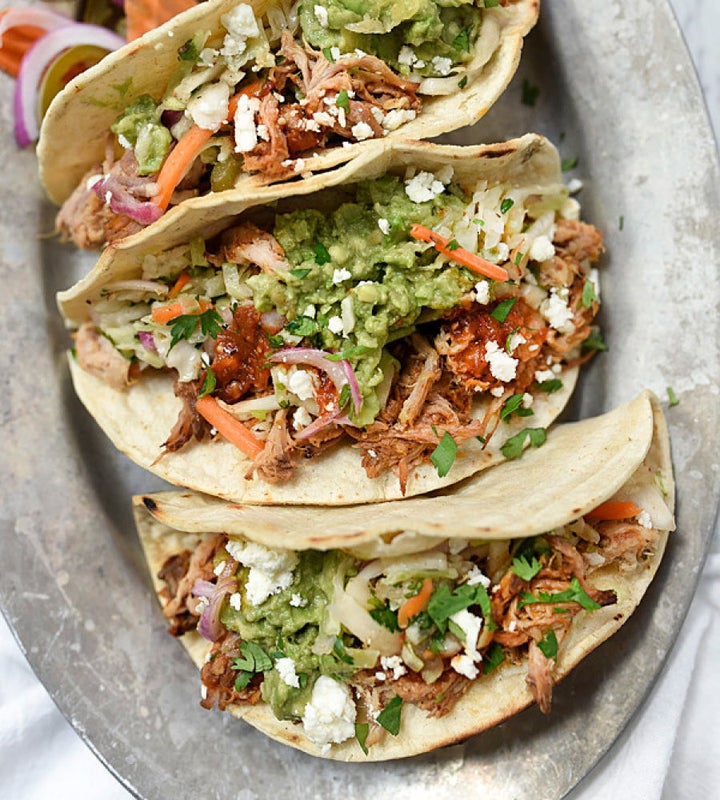 5. Vegan pulled jackfruit tacos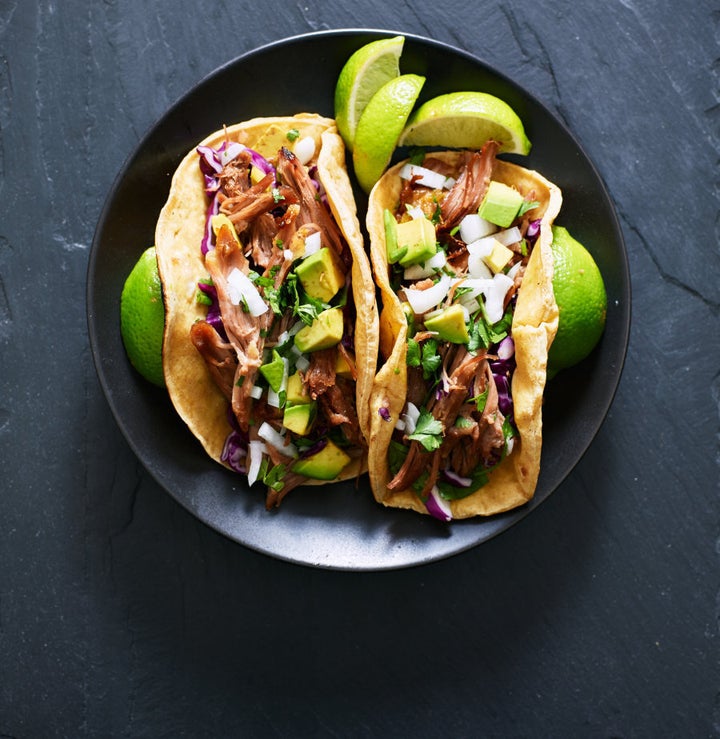 6. Jamaican jerk chicken tacos
Give your tacos a Jamaican twist with jerk seasoning, a wickedly good combination of herbs and spices. Pair the jerk chicken with mayo sauce and fresh slaw, and you're in heaven.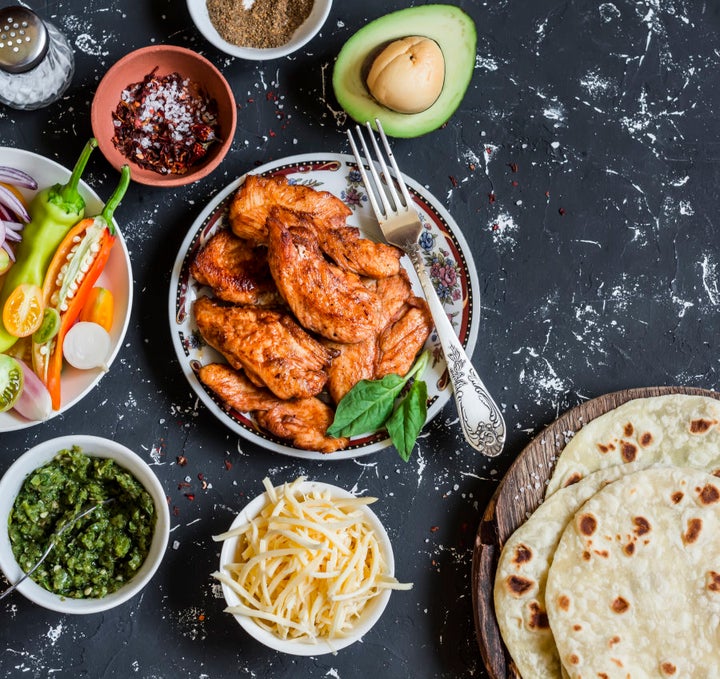 7. Quinoa meat tacos
For a filling veggie taco, try this smoky quinoa taco meat flavoured with salsa, 'cheesy' nutritional yeast, cumin, chilli powder and garlic powder. Then all you need to do is top with your favourite taco fillings and tuck in!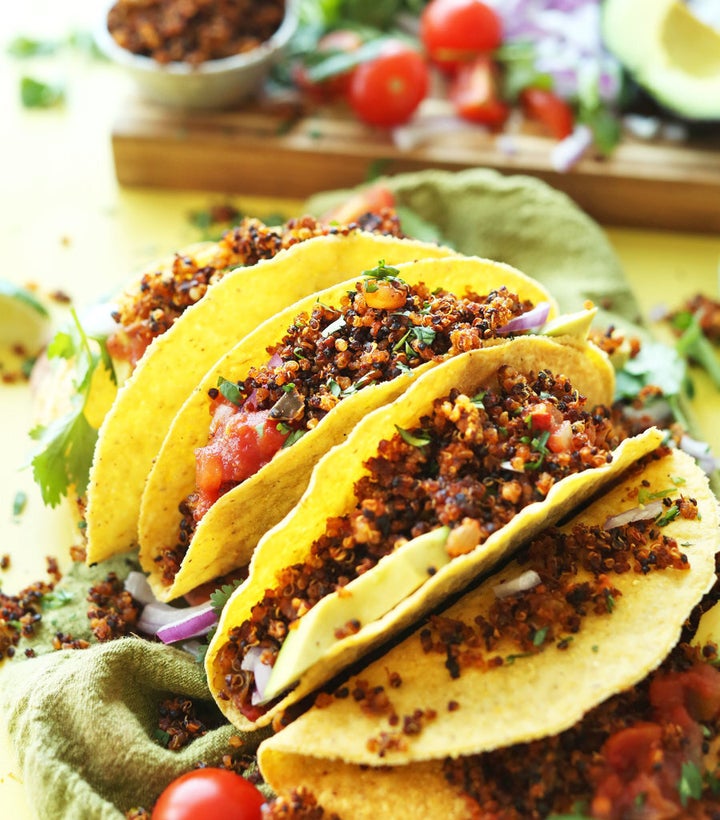 8. Quick fish tacos
Fancy some seafood? These quick fish tacos are the way to go. Made in under 35 minutes from start to finish, these tacos have zest, heat and freshness thanks to lime, chilli and a red cabbage slaw.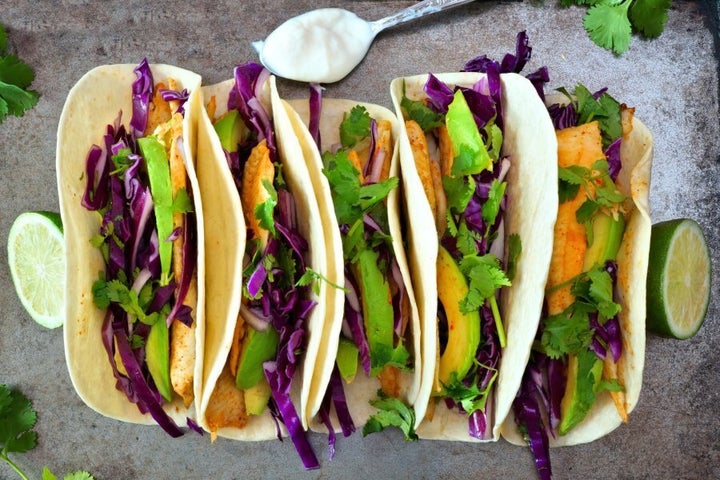 9. Beef barbacoa tacos
For an authentic taco, try these barbacoa by slow cooking beef with a bunch of fragrant herbs and spices until tender. Seriously satisfying.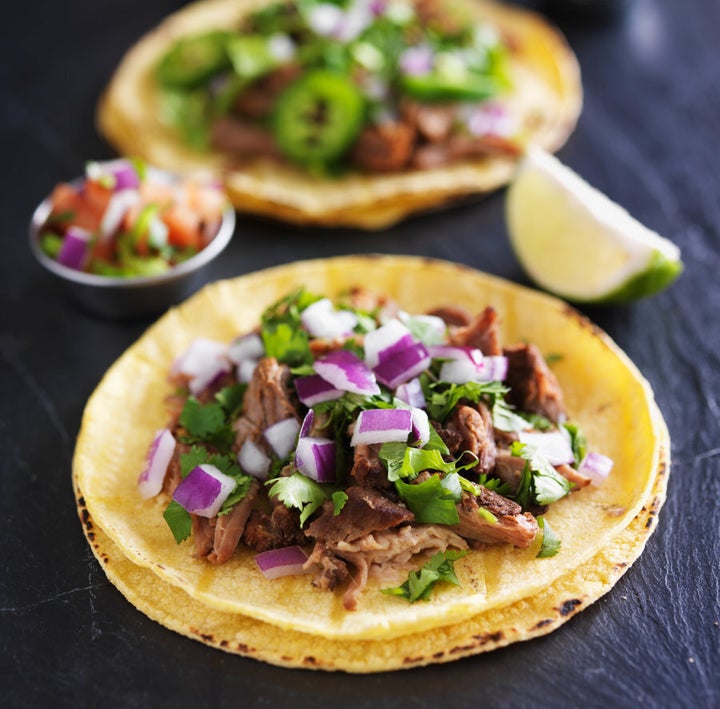 10. Tofu tacos
Get on the plant-based bandwagon with these Mexican spiced tofu tacos, served with a zesty, creamy slaw. The key here is to first press the moisture out of your tofu so all the flavours can absorb well.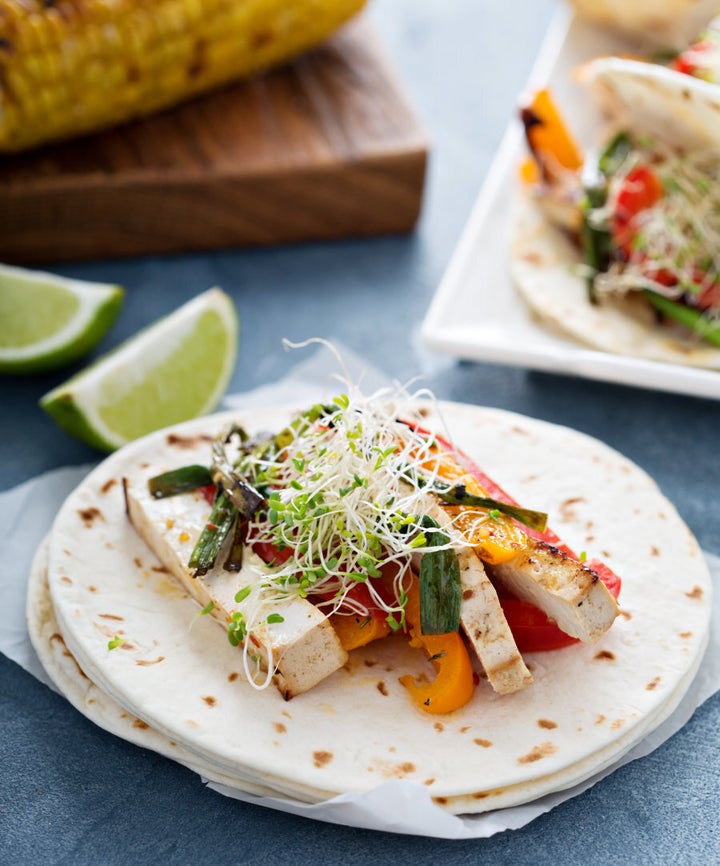 11. Authentic Mexican breakfast tacos
Yep, breakfast tacos are a thing, and they're your wildest food dreams come true. Imagine soft, warm corn tortillas topped with crumbled chorizo, scrambled eggs, cheese and avocado. Drooling yet?