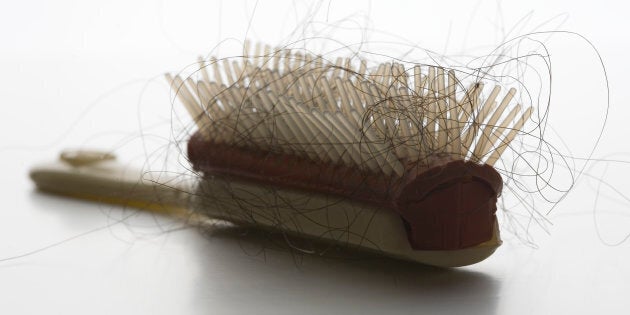 If one of the big beauty bloggers started pulling her eyelashes out to accentuate her forehead, would you join in, too?
Sure, we have some pretty advanced beauty trends these days (snail 'slime' in face masks, cow placenta in hair treatments), but they're nothing compared to what women used to endure throughout history in the name of vanity and social status.
For example, the Ancient Romans believed that rinsing their mouths out with Portuguese urine (as it was the 'strongest', the poor things were probably dehydrated) would whiten teeth. Yummy!
Oh, and the lash-pulling-out? That was commonplace in England. They shaved their brows to further highlight the forehead, too.
For more weird and wonderful beauty trends throughout history, check out the below: