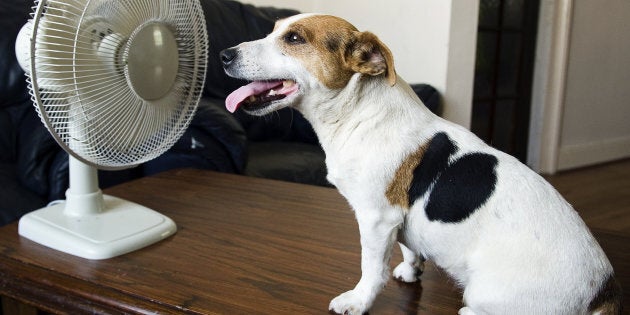 There's nothing like a sweltering heatwave to help you through your first week back at work, no?
Jokes aside, IT'S DAMN HOT. The good news? You don't have to live in a puddle of your own sweat to avoid a catastrophic electricity bill (nobody deserves that right after Christmas).
"Cooling accounts for approximately 40 percent of the average home's energy usage during summer," Winsbury told The Huffington Post Australia.
Winsbury advises when you turn on the air conditioner, set the temperature to between 23°C and 26°C.
"Only cool the rooms you are using and keep doors closed to rooms that are not being used," Winsbury said.
Ahead, five tricks to keeping your home more like an iglu than a sauna, all while minimising your energy use.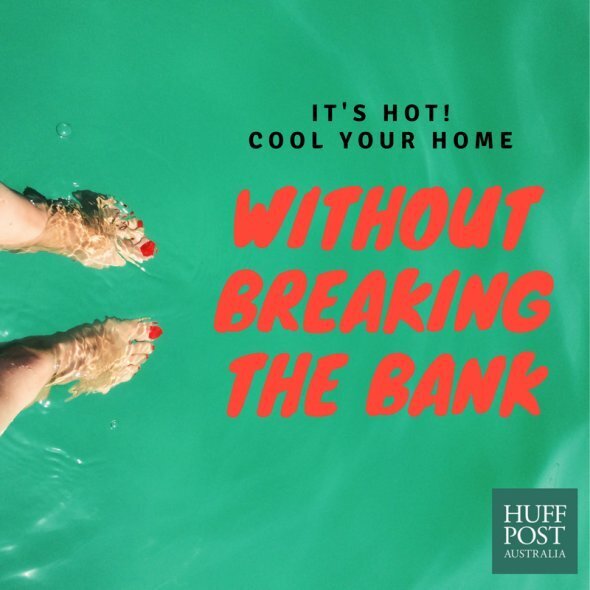 1. Prepare
If a hot day is on its way, limit the amount of heat that enters your home by drawing blinds and awnings early and keeping doors and windows closed.
2. Check the forecast overnight
If the temperature drops in the evening, turn off the air conditioner and open up any windows and doors to allow the cool air to flow through.
3. Zone your home
Only cool the rooms you're using and keep doors closed in rooms that aren't being used.
4. Remember your fan?
Give your air conditioner a break by using a fan to circulate the cooler air around a room.
5. Change your billing cyle
"Summer can also be a good time to consider moving to monthly billing. By breaking up energy costs into smaller, more frequent payments, it makes bills easier to manage," Winsbury said.
Also helpful: icy poles. Bon Appetit!
ALSO ON HUFFPOST AUSTRALIA