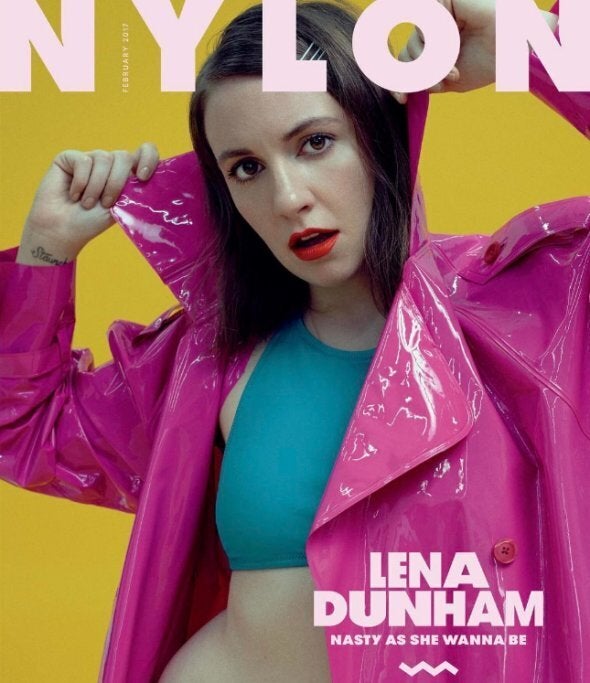 In Nylon's interview, Dunham opened up about being a target of the alt-right, her contentment with growing older (she recently turned 30) and the departure of her HBO show, 'Girls', revealing in the future, she'd steer away from a show that centered on four white women.
"I wouldn't do another show that starred four white girls," Dunham, who plays Hannah Horvath, acknowledges. "That being said, when I wrote the pilot I was 23. Each character was an extension of me. I thought I was doing the right thing. I was not trying to write the experience of somebody I didn't know, and not trying to stick a black girl in without understanding the nuance of what her experience of hipster Brooklyn was."
On Thursday, Dunham thanked Nylon for championing the female body by posting this message to Instagram.
"For the first time in my career, posing for pictures feels honest and joyful. Maybe that's being 30. Maybe that's demanding to be seen for who I am, teensy stomach moles on pale rounded stomach and all," Dunham wrote.
The Not That Kind Of Girl author posted two more images including a nod to the Pulp Fiction character, 'Fabienne' by way of an Instagram caption that recounts her famous 'pot belly' discussion with 'Butch.'
Dunham has always made a point of normalising the female form, and doing so in a fashion that references Pulp Fiction, well, that's just gold.
Dunham described 'Girls' ending as a new era in which "we as public women are going to have to fight harder than we ever have before, is a really interesting, complicated moment."
As for what we can expect from the final season?
"We wrote in a climate where we were thinking a lot about this election, and the election was heating up as we shot the show, and that energy for sure made its way into how we tackled topics. I don't mean to be demurring, but there are some big female issues, more than maybe ever before," Dunham said.