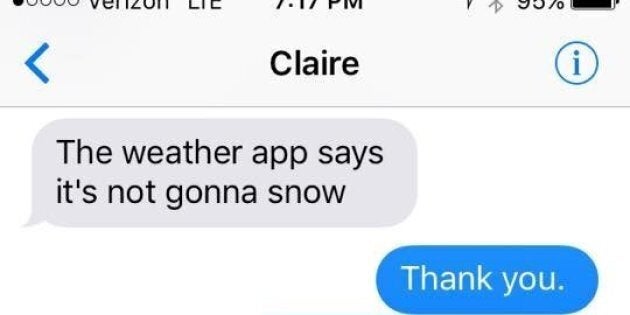 You might not think a conversation about the weather could ever be particularly engrossing, but this Atlanta dad's viral text exchange with his teenage daughter proves otherwise.
Last week, 11Alive chief meteorologist Chris Holcomb posted a screenshot of his conversation with his 18-year-old daughter Claire after a weather forecast report.
Though Chris reported a high chance of snow, Claire questioned his forecast, noting that her weather app predicted no snow.
The dad responded with a simple "thank you," but then decided to follow-up with a snarky text. "Maybe your weather app will pay for your college," he wrote.
Chris posted the screenshot of the exchange on Facebook, Instagram and Twitter for laughs, but he did not anticipate the hundreds of thousands of likes and reactions that would follow.
Many teens and fellow meteorologists praised the dad's sharp reply.
Chris told The Huffington Post that Claire thinks the viral fame is "pretty cool."
"This text is just typical banter that I have with my daughter. It's all in good fun," he said.
"I also think it struck a chord with many parents since many teens and young adults think they have all of the answers, even though their parent may be an 'expert' on certain subjects," he added. "I've had doctors reach out to tell me that their kids often question them on health concerns in the family."
Chris said he believes parents should actually encourage their kids to ask questions and share their thoughts with them. He also hopes his viral story will inspire parents to connect with their kids and have fun with them in similar ways.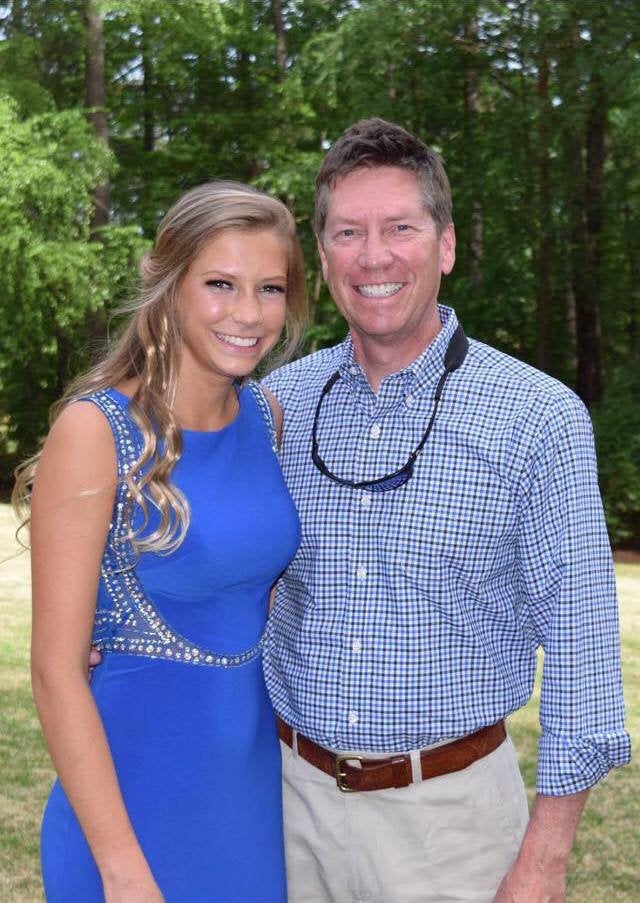 It hasn't all been positive though. "We are getting a good lesson in the power of social media ― we are learning that some people are judging and perceiving us and our relationship," the dad explained. "Some have concluded that I have a bratty daughter, others have concluded that I'm a bad dad with this response. I can assure you my daughter is not bratty!"
At the end of the day, one burning question remains: Did it snow or not?
"We did get some snow in our zip code, but not as much as I was predicting," Chris told HuffPost. "The app said no snow and it did snow a little. But not the accumulations that I was expecting!"
H/T BuzzFeed